Wedding Photographer Gets Couples to 'Teeth Kiss' for Romantic Photos

Photographers are tasked with making their subjects feel relaxed for great-looking shots, and one wedding photographer has a novel approach for breaking the ice: asking her clients to "teeth kiss."
Wedding and lifestyle photographer Chloe Waters posted a viral video on TikTok earlier this month explaining how she tells her clients to teeth kiss to get nice photos.
The short clip took off and has amassed over 4.4 million views — with TikTok users curious to know about the photographer's teeth-kissing method.
Speaking to PetaPixel, Waters, who is based in Carrollton, West Georgia, says that it is a technique she uses regularly to produce spontaneous and romantic results.
"Teeth kissing is a very simple instruction that I give to my clients to 'break the ice,'" Waters says.
"I tell my clients to 'teeth kiss' at the beginning of their session. It's a great way for the clients to open up and forget about everything that is going on."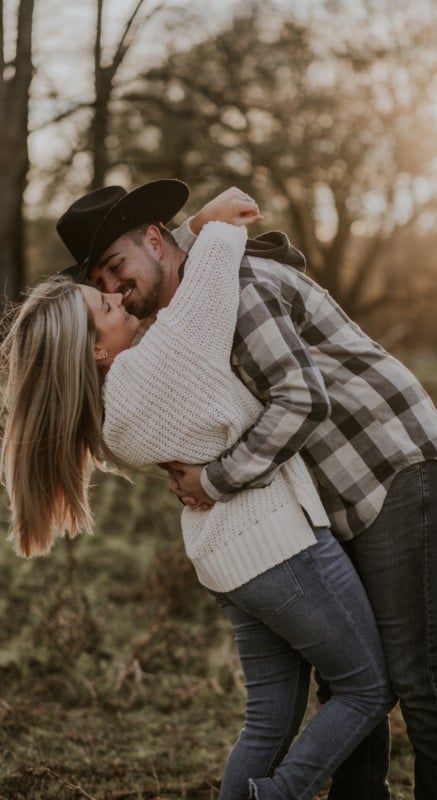 The photographer explains that as a couple goes into teeth kiss for a photo, they end up giggling and smiling instead — leading to beautifully candid portraits.
"Teeth kissing brings out a genuine laughter between both partners and really captures their love between each other," Waters says. "The couple will go in for a kiss but smile and laugh."
"It brings out the couple's 'real' smile and makes the photos look very natural. It's more of a candid pose than a posed one."
Waters, who runs June Jasper Photography, says that teeth kissing has become her "go-to-pose while shooting."
However, getting subjects to teeth kiss is not the only party trick in Waters' bag.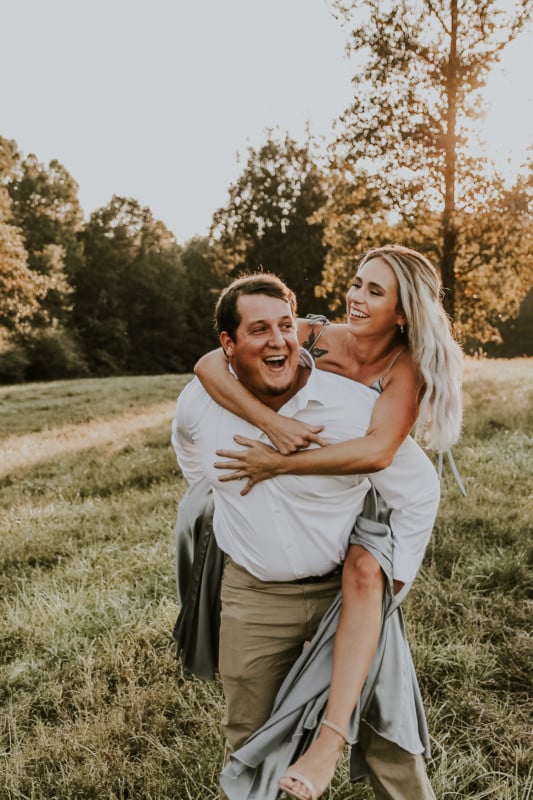 Waters also asks couples to pretend they are rowing a boat when she is doing a shoot. The method leads to candid photos with lots of movement.
"Another unusual posing tip I use is 'row the boat.' I've seen other photographers do this as well," West says.
"The girl will typically stand in front of her partner facing the opposite direction, they will hold hands with their arms up like they are flying and rotate their arms in big circles."
More of Waters' work can be seen on her website, Instagram, TikTok and Facebook.
---
Image credits: All photos by June Jasper Photography.