Tamron 70-300mm f/4.5-6.3 Di III RXD Review: Telephoto For Travelers
Tamron has made a name for itself by releasing a series of unique and nontraditional zoom lenses like the 28-75mm, 17-28mm, 70-180mm, and the renewed classic (for mirrorless) 70-300mm f/4.5-6.3 Di III RXD. The new version of the lens for Nikon Z (or Sony E) brings a bit of comfort and nostalgia back to the hands of any telephoto shooter.
For those who have never shot with this particular focal length before, the 1.2-pound (545-gram) Tamron f/4.5-6.3 Di III lens is much more compact and lightweight than you would expect from a lens with that reach. The 70-300mm lens is Tamron's first lens for mirrorless to reach that distance, allowing shooters to quickly get a little extra range out of their compositions, which is especially welcome for wildlife and sports photographers, even with the variable aperture range. The longer reach is even useful for portrait photographers as the compression that comes along with the longer focal length can be quite flattering when photographing people.
Design and Build Quality
The full-frame lens is just 5.8 inches long collapsed (8.5 inches fully extended) and weighs just over a pound, making it easy to pack and travel with. It even looks discreet when connected to a camera (and not extended). The construction of the lens may look less durable than first-party offerings, but the truth is that it feels quite solid. My only real complaint about it in this regard is, despite having proper weather sealing and protection for the glass and inside of the lens, the built-in USB-C connection for firmware updates doesn't have a rubber seal to protect the open port.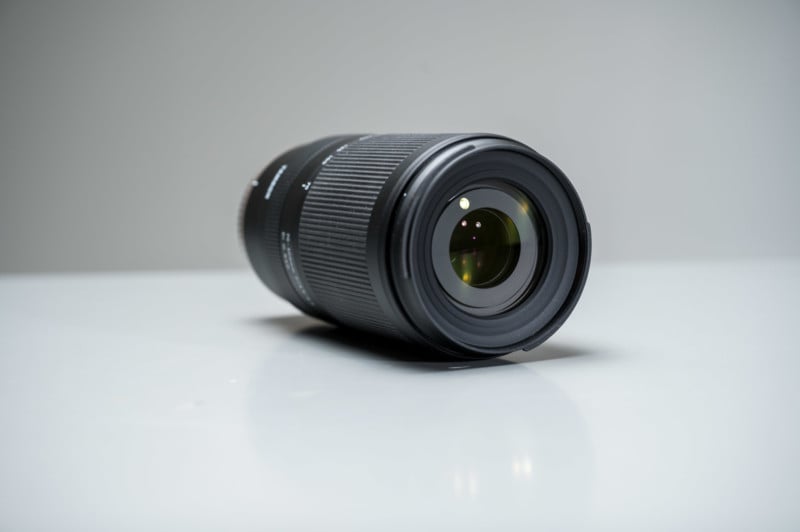 With the lens being so lightweight, it is actually incredibly easy to use and maneuver, especially on long walks and extended periods of handheld shooting. The zoom control ring is quite large and easy to grip, and it features a rather sturdy and slightly stiff rotation. While this makes it harder for the zoom to drift when positioned at odd angles, it would have been nice to have a lock button to help prevent it entirely.
This feels like a small missed detail to me but, it really is only a slight inconvenience. I feel like this isn't really much of an issue at all on a brand-new lens, but as you put some miles on it, the tension is bound to loosen up, meaning having a zoom-lock option would be quite welcome for many shooters.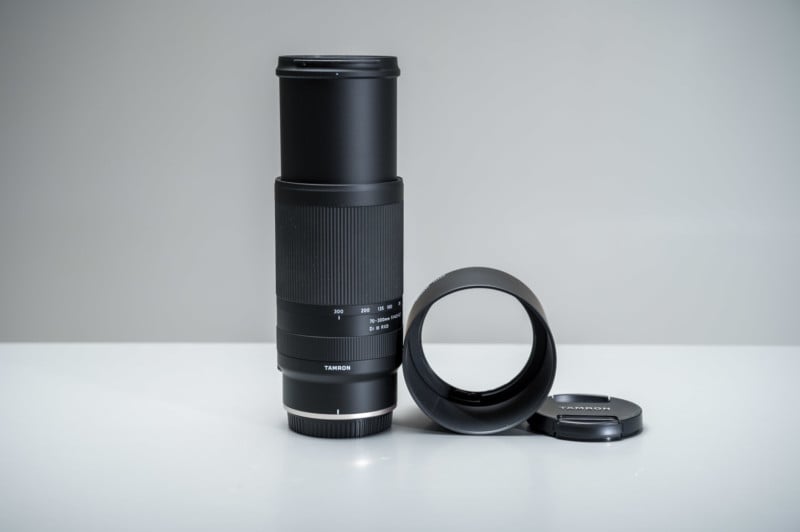 The focus ring is located closer to the base of the lens and rotates to infinity in either direction with a slow smooth resistance making it very easy to control for video, but can be a bit slow when trying to focus for stills. The good news is it will allow you to really dial in your focus in complicated scenarios should the need arise.
The design of the lens itself follows the same pattern Tamron has used for years: simple, clean, and uncluttered. Outside of the two control rings and the USB-C port for the firmware updates, there are no switches, locks, or mounts on the lens, but that also means that any changes to the focus (AF to MF) will have to be done through in-menu camera settings
It is also worth mentioning that there is no in-lens stabilization or vibration compensation "VC" on this particular lens, leaving it to rely on the in-body stabilization of whichever camera it is connected to. This likely helps keep the cost down, and in most cases can likely work rather fine, but at the longer tele-lengths (200-300mm), adding some in-lens stabilization would have been a nice.
Handling and Performance
The lens itself performs a bit better than I had initially expected given its more affordable design. The AF system is very quiet and pretty fast and accurate in most situations, including the ability to tracking to an airplane in the sky flying into the Sun.
There were no situations where I found the focus was "lacking" or missing in situations like portraits or long-distance shots, but then again, at the maximum focal distances (200 to 300mm) that was likely helped out by the aperture which was at best f/5.6 to f/6.3.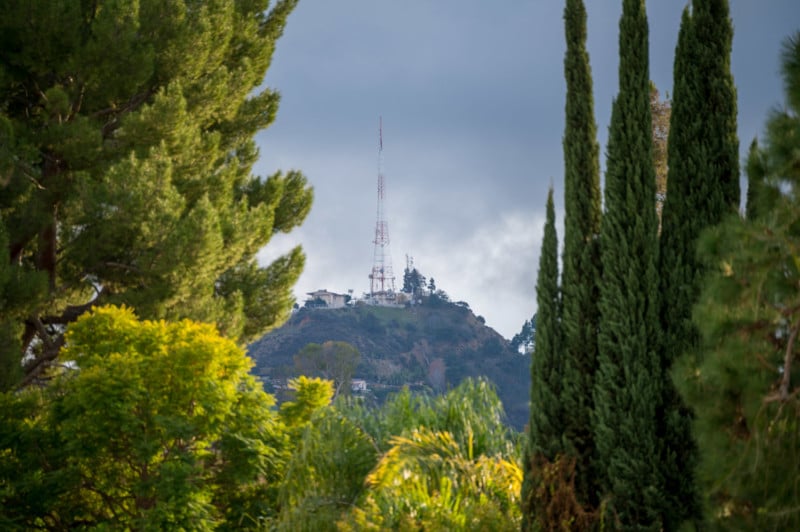 For those looking for the specifics on the max aperture range vs focal length, the breakdown looks approximately something like this:
70-111mm – f/4.5
112-155mm – f/5
156-240mm – f/5.6
241-300mm – f/6.3
Because the lens is what many photographers would describe as "slow," just remember with that aperture and focal length, without ideal lighting scenarios, you'll have to bump up the ISO quite frequently to keep the shutter speeds down. Yes, this lens can be used as a sports lens or action lens, but by no means a professional-level optic (thinking constant f/2.8 aperture), so to accurately and sharply freeze high-speed motion, you'll need to really bump the iso or have an excessive amount of light available.
In my testing both as a landscape and walkabout lens as well as for portraits in the studio, the focus was incredibly accurate leaving no questions about its consistency in either situation.
However, the image quality and bokeh quality is a bit of a mix. The bokeh, for the most part, is pretty smooth and provides a surprisingly nice separation between subject and foreground and background, and when shooting wide open (at all focal lengths) you get a kind of "cat eye" effect in the lights if you catch it properly. Some may actually love this look but once you start hitting f/10 and above the pattern starts to smooth out and be more circular and uniform. Again though, shooting at that aperture you'll have to crank the ISO or have a ton of light available.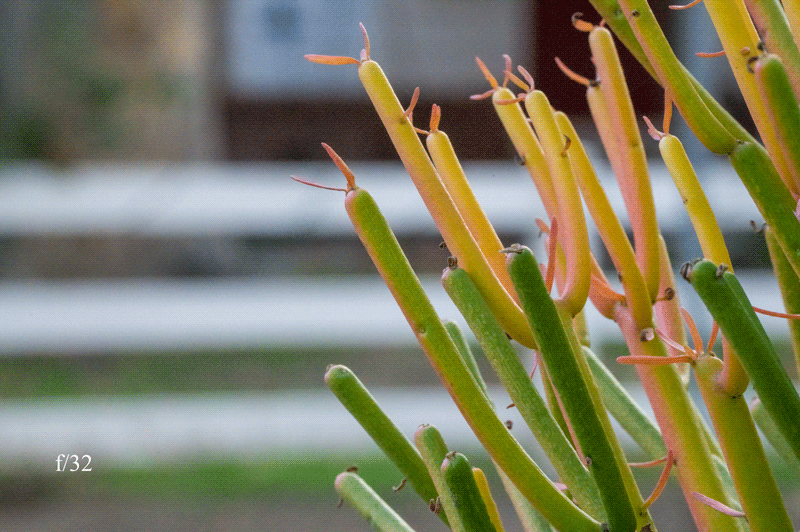 Chromatic aberration and fringing were practically non-existent in my testing with only a very very small subtle hint of magenta color cast on some edges that were only visible to me when actively shooting into the light and 100% zoomed in to find the scenarios where it'd exist. In the very few instances I found evidence of it, it was easily compensated and removed just by enabling the lens profiles that have been built into most mainstream raw processors. To be fair though, since this is a rather "slow" lens, aberrations like this and longitudinal are expected to be very very minimal, if present at all.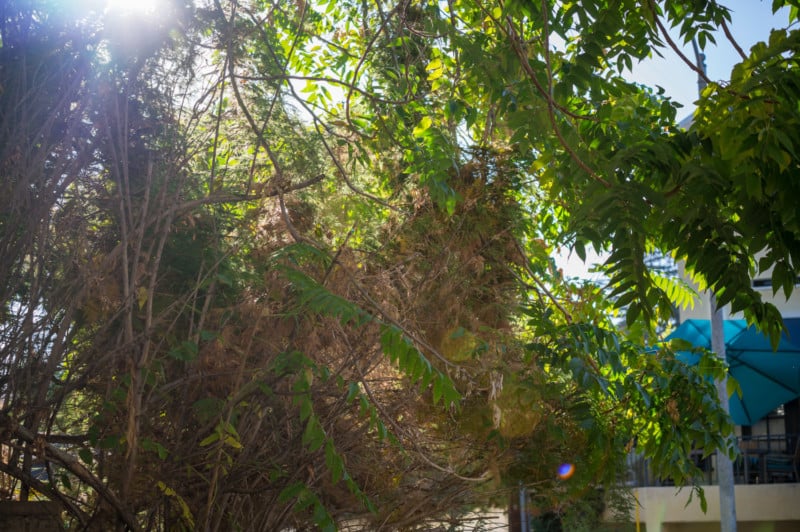 Sharpness was wildly impressive, at least along the center of the frame, with the corners just starting to get a little bit soft (and vignetted) at the 70mm range, but once you extend to the maximum 300mm range, there starts to be some significant pincushion distortion along the edges.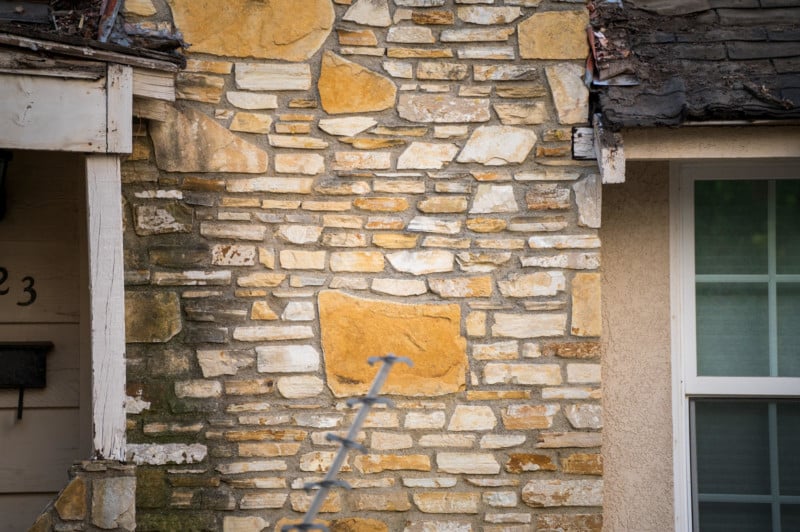 Yes, these can still be compensated for by enabling the lens profile adjustments in a RAW processor, but depending on what you're shooting, this can lead to some funky-looking edges that may require a bit of manual "straightening" after the fact. If razor-straight edges and lines are critical to what you're shooting, just be sure to frame the shot accordingly (at the max tele range) to leave some space to crop away the edges.
Below are some sample images captured in various scenarios using the 70-300mm f/4.5-6.3 Di III lens: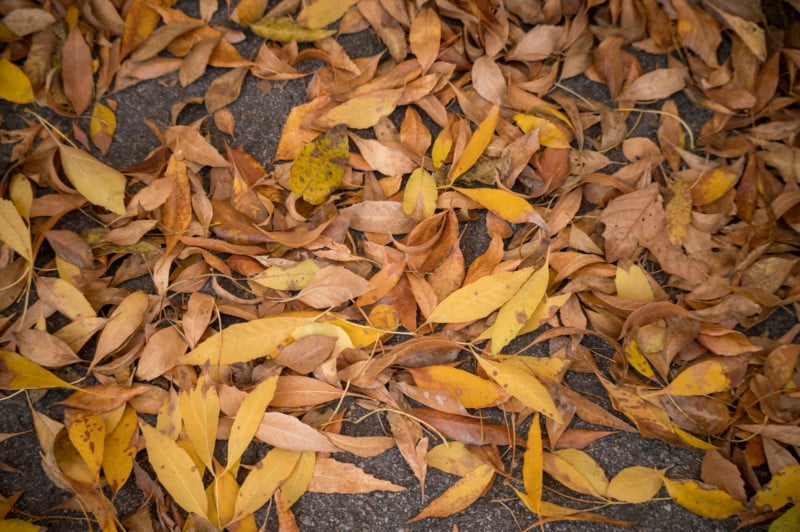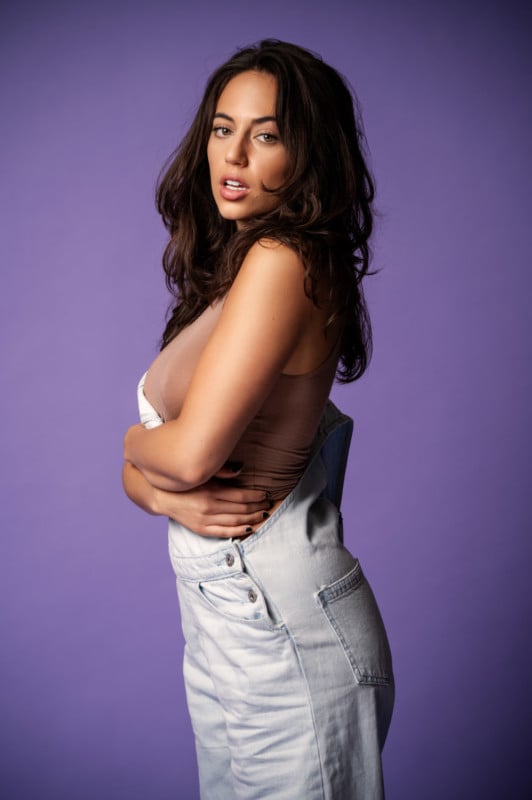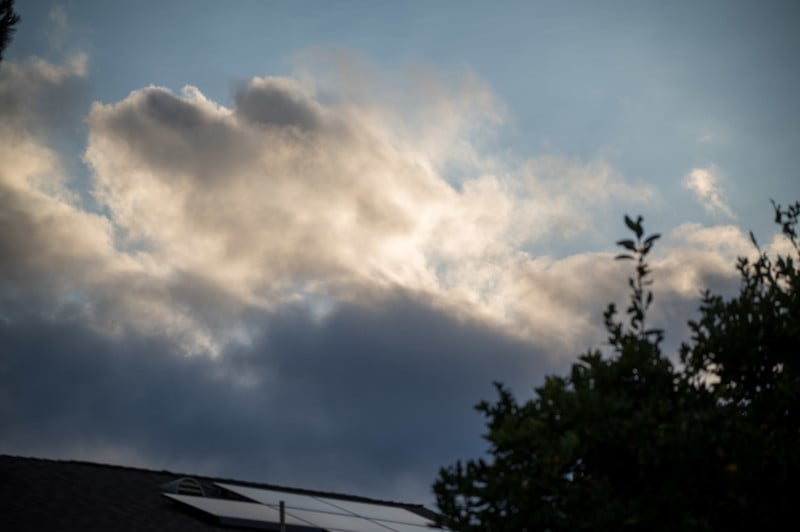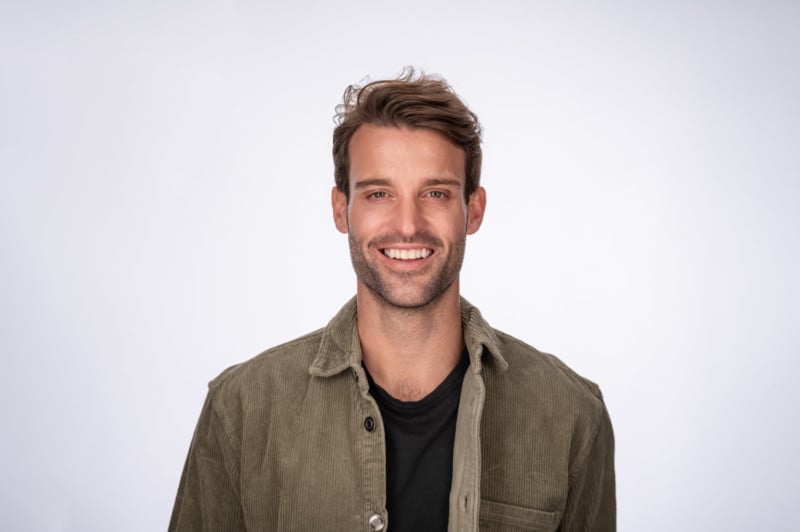 Affordable But Not "Cheap"
The Tamron 70-300mm f/4.5-6.3 Di III RXD lens might be an affordable travel-friendly lens that also doubles as a decent portrait and walkabout zoom lens, but affordable in this case does not mean "cheap." Yes the lens is on the budget-friendly side, and yes there are some issues with edge sharpness and vignetting on the maximum zoom lengths, but the lens itself is made well and operates as such.
The autofocus is surprisingly accurate and decently fast, the components and weather sealing are very good, and the lens itself is very lightweight and compact making it a great telephoto option to use when traveling. Are there better telephoto lenses out there? Sure, but there are practically none at that focal range, quality, and price level, making the Tamron 70-300mm stand in a league of its own that is a great lens for the price.
Are There Alternatives?
There is no shortage of telephoto lenses available for digital cameras for both native mirrorless mounts and adapted to mirrorless. This includes the $546 Nikon F-mount DX 70-300mm f/4.5-6.3 E ED VR, the $799 Tamron 100-400mm f/4.5-6.3 Di VC USD (DSLR Mounts), the $1,199 Tamron 150-500mm f/5-6.7 Di III VC VXD, the $2,398 Sony FE 100-400mm f/4.5-5.6 GM OSS E, the $699 Sigma 100-400mm f/5-6.3 DG DN OS Contemporary lens, and of course, the $1,173 Sony FE 70-300mm f/4.5-5.6 G OSS.
Should You Buy It?
Yes. If you are new to telephoto lenses, or simply seeking an affordable and very portable telephoto zoom for traveling with, the $699 70-300mm Di III RXD lens from Tamron for Nikon Z mount ($550 for Sony E mount) is one of the best performance to dollar telephoto lenses you can find that is impressively small and lightweight, making it ideal for photographers on the road that need to travel light.