Photographer Blames Balenciaga for Photos of Kids with BDSM Props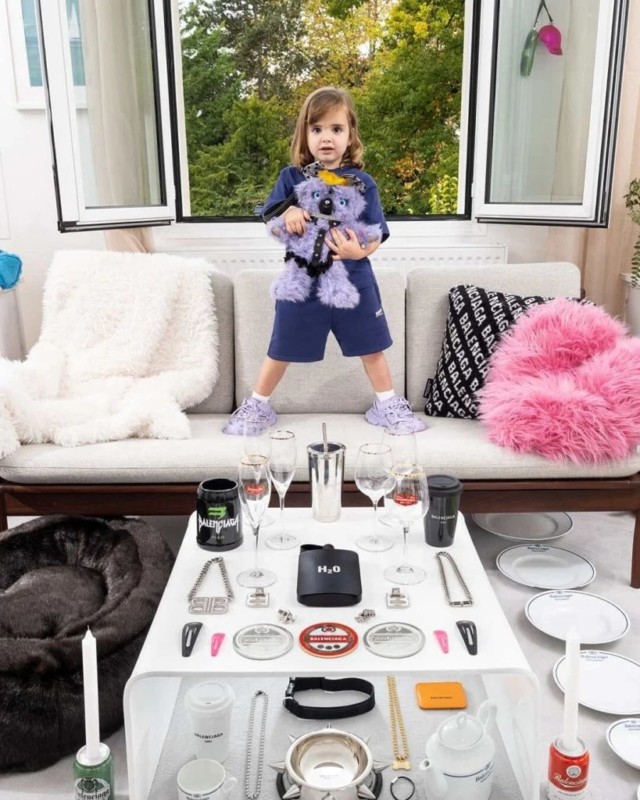 A photographer has denied fashion brand Balenciaga's claims that he is to blame for a controversial photo shoot that featured child models holding teddy bears dressed in bondage gear.
Photographer Gabriele Galimberti spoke out on Instagram after Balenciaga recently pulled a holiday campaign that he shot which included images of children carrying the brand's "plush bear bags," wearing sadomasochistic-style harnesses.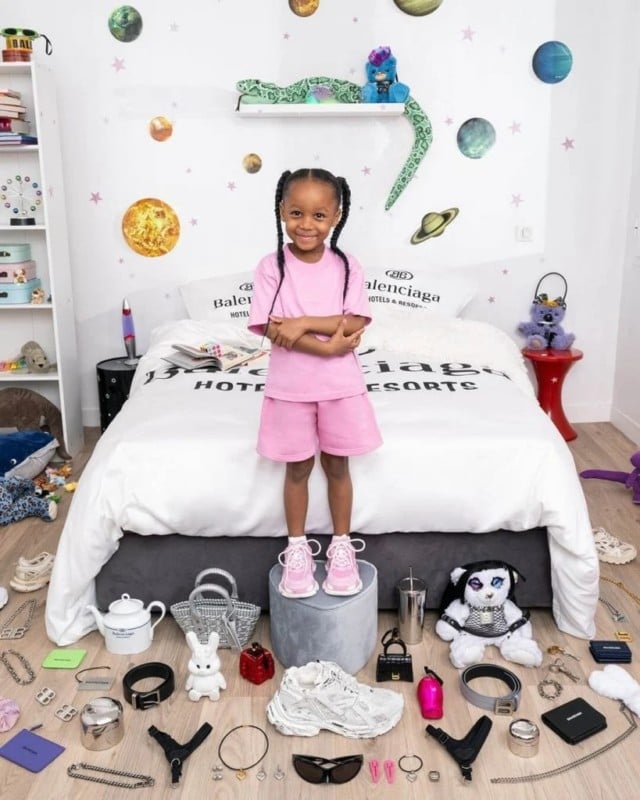 The high-end fashion brand, which has featured Kim Kardashian and Nicole Kidman in its previous campaigns, also suggested it would be taking legal action against the photographer.
Galimberti's Balenciaga Gift Shop photo shoot, which advertised Balenciaga's Spring/Summer 2023 collection, sparked major backlash online — with social media users condemning the pictures as "disgusting" and as "sexualizing children."
Balenciaga using photos of little girls playing with teddy bears dressed in bondage gear on their website. Lovely. pic.twitter.com/mYnt0CJuif

— Slarty Bartfast (@DatCatDer) November 20, 2022
On Tuesday, Balenciaga pulled the campaign and released a statement on Instagram apologizing for the photo shoot.
In the statement, the high-end fashion brand seemingly lay the blame on Galimberti and suggested that they would take legal action against the photographer.
"We sincerely apologize for any offense our holiday campaign may have caused," Balenciaga's statement reads.
"Our plush bear bags should not have been featured with children in this campaign. We have immediately removed the campaign from all platforms."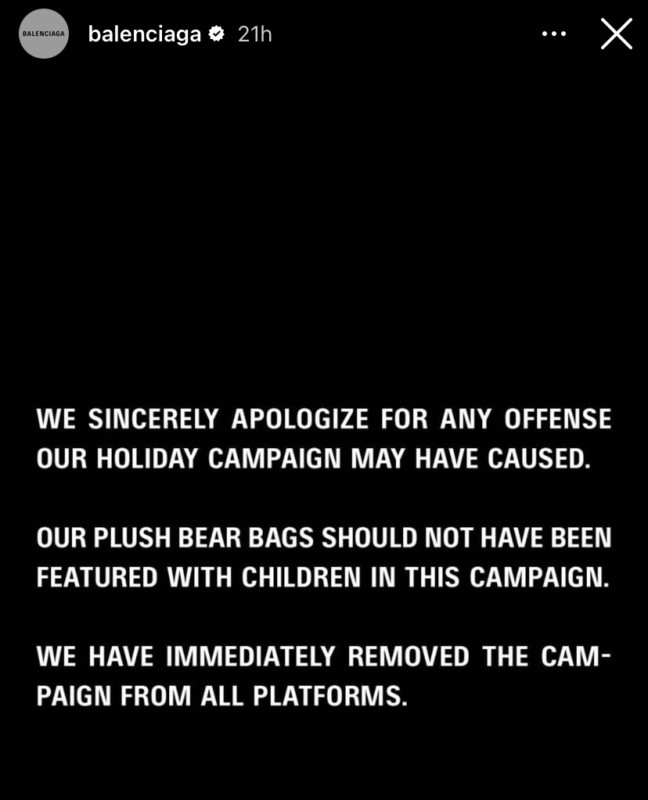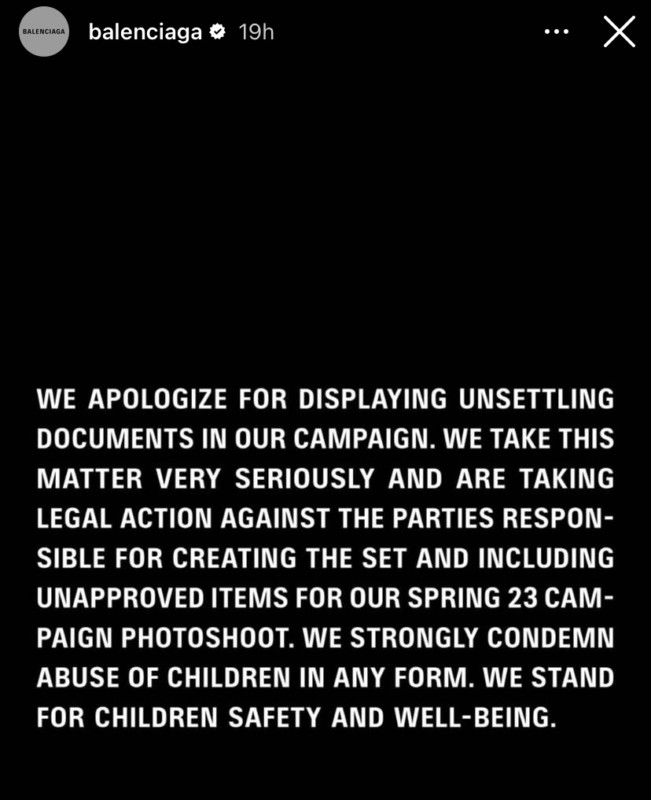 "We take this matter very seriously and are taking legal action against the parties responsible for creating the set and including unapproved items for our Spring 23 campaign photo shoot," the statement continues.
The brand adds: "We strongly condemn abuse of children in any form. We stand for children safety and well-being."
Only Hired as a Photographer
Today Galimberti broke his silence. The photographer shared a statement on Instagram in response to Balenciaga's allegations and the online criticism aimed at him.
Galimberti explained that he was simply hired by Balenciaga as a photographer. He stated he was employed to shoot the campaign in his particular aesthetic and had no input in the creative direction of the campaign.
"Following the hundreds of hate mails and messages I received as a result of the photos I took for the Balenciaga campaign, I feel compelled to make this statement," writes Galimberti.
"I am not in a position to comment [on] Balenciaga's choices, but I must stress that I was not entitled in whatsoever manner to neither chose the products, nor the models, nor the combination of the same.
"As a photographer, I was only and solely requested to lit the given scene, and take the shots according to my signature style," he continues.
"As usual for a commercial shooting, the direction of the campaign and the choice of the objects displayed are not in the hands of the photographer."
"I suspect that any person prone to pedophilia searches on the web and has unfortunately a too easy access to images completely different than mine, absolutely explicit in their awful content. Lynching like these are addressed against wrong targets, and distract from the real problem, and criminals."
A Renowned Photographer
Galimberti is a well-known photographer whose work has been featured in the National Geographic, The Sunday Times, and Le Monde.
He shot the Balenciaga campaign in the style of his two-year project series Toy Stories in which he shot images of children in their homes with their toy collection.
On his website, he writes of the Toy Stories project: "For over two years, I visited more than 50 countries and created colorful images of boys and girls in their homes and neighborhoods with their most prized possessions: their toys."
"From Texas to India, Malawi to China, Iceland, Morocco, and Fiji, I recorded the spontaneous and natural joy that unites kids despite their diverse backgrounds. Whether the child owns a veritable fleet of miniature cars or a single stuffed monkey, the pride that they have is moving, funny, and thought-provoking."
PetaPixel previously covered Galimberti's documentary photo series The Ameriguns which explores arms culture in the United States.
---
Image credits: All photos by Gabriele Galimberti/Balenciaga