Patrick Demarchelier's Work Exhibited For the First Time Since His Death
The first exhibit of famed fashion photographer Patrick Demarchelier since his death opened at the Camera Work Gallery in Berlin this weekend and includes some photos that have never before been exhibited.
The exhibition was actually conceived in collaboration between Camera Work and Demarchelier himself before he passed in March 2022, with the photographer offering insights into his archive, according to the gallery. More than 40 pieces spanning three decades were selected, some of which have never been showcased in a prior exhibit. The exhibit is presented in honor of Demarchelier, according to Camera Work.
The showcase features bright spots of the work Demarchelier was most known for, capturing titans of the fashion and modeling industries. Supermodel powerhouses of the 1980s and 90s, including Christy Turlington, Cindy Crawford, Claudia Schiffer, Linda Evangelista, Naomi Campbell, and Kate Moss, are heavily featured.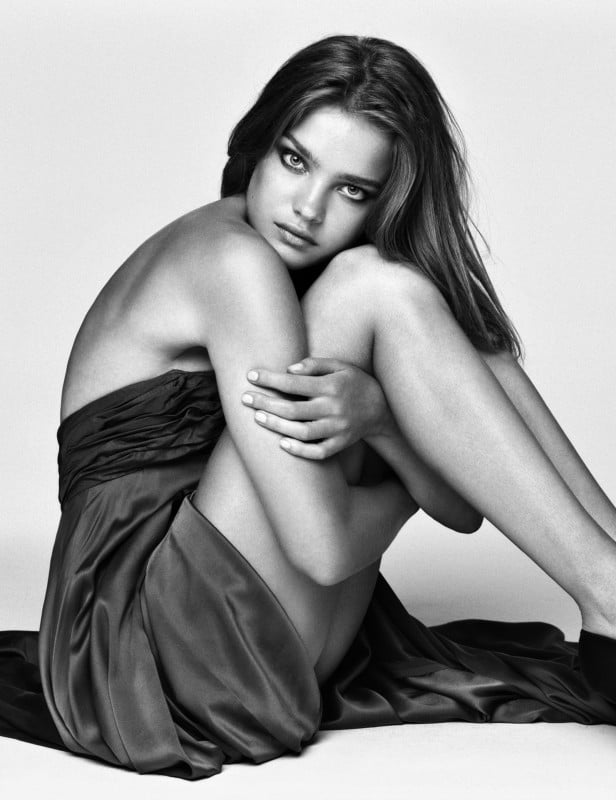 Their contemporaries, like Ashley Graham, Bella and Gigi Hadid, Emily Ratajkowski, and Karlie Kloss, are also showcased with celebrities Britney Spears, Nicole Kidman, Jennifer Lawrence, Keith Richards, RuPaul, Sarah Jessica Parker, Scarlett Johansson, and Madonna. Selects from Dior's 2012 haute couture show also make an appearance, alongside a curiously prescient photograph of Donald and Melania Trump in a faux Oval Office from 1999.
The French photographer's resume stretches even beyond the impactful photos shown in Camera Work's exhibition. He received acclaim for his portraits of Princess Diana, making him the first non-British photographer to be hired by the royal family. He shot ad campaigns for some of the largest fashion and beauty brands in the world, including Chanel, Giorgio Armani, Lancôme, Elizabeth Arden, and many others.
However, Demarchelier's career was not without controversy. In 2018, still in the wake of the growing #MeToo movement, Demarchelier was accused of sexual harassment by several different models who had worked with him. In response, Condé Nast, publisher of Vogue, Allure, and W, severed ties with the photographer. Other brands began reexamining codes of conduct in light of the accusations against Demarchelier and other prominent fashion photographers. He denied the allegations at the time and said he would die working, as reported by Women's Wear Daily, though his work did slow in the years following.
The exhibition runs now through November 19.
---
Image credits: All photos © Patrick Demarchelier / Courtesy of CAMERA WORK Gallery