Amber X Review: A Personal Cloud for On-The-Go Photographers
Over the last two years, I've been working to improve my habits of backing up my photos. I started first by creating a RAID backup on my computer, then adding a large external HDD for a local backup, and eventually getting a subscription cloud backup from Backblaze.

The one place I was still lacking is backing up when I'm on travel for the peace of mind that my photos will always make it home, especially when I'm at a location that I know I likely won't be going back to.
Over the last several months that fear has led me to look into a few options as I tried to do it economically while also packing light on trips. Thanks to a tip from a friend I came across the Amber X Personal Cloud and had to give it a try.
Full disclosure: LatticeWork supplied a free Amber X unit at my request for the purpose of this review. I received no other compensation or incentive for this review and only review products that I find interesting in order to keep my reviews genuine.
What is the Amber X?
Before jumping into the key specs, let's take a look at what the Amber X is: a personal private cloud storage device that runs on your own home network. In layman's terms, think about it being a Google Drive or iCloud that instead of running off of a server farm somewhere else, runs off of a small device connected to your own personal home network.
It essentially is a small Network Attached Storage (NAS) on your home network that can be accessed from anywhere in the world. One of the perks of the Amber X not being on someone else's server is that you get to control what happens with your data, rather than agreeing to another company's terms of service and privacy policy.
By using the Amber mobile app or desktop app, you're able to back up your phone's camera roll, backup and share desktop files, control who has access to the files, and access your files from anywhere in the world. Additionally, you can organize your images using facial recognition AI that's built into the app.
Finally, when you run out of storage you can plug in an external storage device via USB to upgrade without having to increase your monthly cost that other cloud services charge for more capacity.
Key Specifications
Price: $249.99
Ports

SD card reader
HDMI 2.0 4K output
Gigabit Ethernet port
USB 3.1 Gen 1 Type-A
12V/2A DC power

Wireless

WiFi
Bluetooth for system setup

Storage

512GB high-speed SSD internal
USB 3.1 expansion capable

Size and Weight

4.9 in (124 mm) x 4.91 in (124 mm) x 1.5 in (38 mm)
0.66 lbs (300 g)

Warranty

One-year limited warranty (US/Canada)
Length and terms may vary internationally
What's in the Box
Amber X device
12V/2A DC power adapter
RJ-45 Ethernet cable
Setup and Operating Requirements
Broadband Internet connection
Amber iX compatible mobile device (Cannot be set up with just the desktop app)
High-speed WiFi network
Use Cases
When I first heard about the Amber X, the main use case that I was interested in was carrying the device with me on trips in order to plug my XQD card into it and transfer the files to the Amber X and then to external storage. I planned on having 1 to 2 additional copies of my photos on external hard drives to ensure that if one bag got lost, I'd still have a second copy. To do this, I wanted a device that I could use with my phone or tablet to control and transfer the files to a hard drive without the need for a laptop.
I travel light and that usually means the laptop doesn't make the cut for my baggage. That's where the Amber X fit in as it seemed to be more user-friendly than a Raspberry Pi and also way lighter than bringing a laptop.
Although I could carry this device with me to the field and plug my memory card into it, most cell phones or tablets these days have a way to connect an external USB device, transfer the photos to your device, and then back up the items to your Amber X. That leads me to the second use case and I think this is where the Amber is really the standout product. That's largely because it's made to be a cloud device, so why not use it that way?
For my personal setup, I use my iPhone combined with an Apple Lightning to USB3 Camera Adapter to first transfer the photos from my Sony XQD memory card to my phone. After transferring the photos to my phone, I then upload the photos to my Amber X device using the Amber iX App.
The one downside to this approach for any photographer is going to be that it requires internet access and as with any cloud, you're limited to the upload speeds of the internet at your lodging or your cell phone. That assumes you are even in a place that has internet connectivity.
Likes
Switching over to my likes about this product, the first one I want to highlight is that it comes with a built-in 500GB solid-state hard drive. Most NAS systems on the market come with no storage supplied so that the user can buy the storage that works best for them. But with the case of this unit, that really doesn't make sense to do and with it being an SSD, that means an increase in speed over a mechanical hard drive.
Speaking of storage, even though the unit only comes with 500GB, I think Amber X did a great job by adding a USB that can be used for expanding the storage capacity of the unit by utilizing an external hard drive. Additionally, the SD card slot can be used to expand the storage space or to pull photos onto the internal hard drive from an SD card.
The next item I was very impressed with was how much effort LatticeWork put into its app and online documentation. The Amber iX app on the iPhone was very straightforward to use and walks the user through the initial setup step-by-step. Anytime I run into any issues I've been able to resolve them by searching through the LatticeWork online support page. I find that companies don't always put a lot of effort into their online documentation, but LatticeWork is definitely one of the exceptions.
Another thing I really liked about the Amber X is that there are no subscription fees. Any online cloud service is going to charge a fee for the obvious reason that they are hosting your data on a server somewhere that costs money for upkeep. So by disconnecting from those cloud services and bringing it to your home, you eliminate monthly costs associated with cloud services.
Based on the cost in the table below, it takes about 2 years to see an ROI on the Amber X based on needing to buy 1 TB of data to have an equivalent or greater amount of storage.
The last like I'd like to highlight is that because the Amber X operates as a cloud device, you can access your data from anywhere in the world. Just like online cloud services you can give your friends and family access to files on the Amber X without any restrictions such as being required to have an account.
Dislikes
The first dislike I have with this unit is the upload speeds. When I first started using it over WiFi with my old router, I struggled to hold 3 MB/s when uploading. At that point, I decided to hardwire the Amber X to my router and it improved a little up to 5 MB/s. When standing close to the router with my iPhone, I could get the speeds to jump up to 6 MB/s. But I still wasn't satisfied so I upgraded my router to a new one.
While having the Amber X connected via a Cat 6 ethernet cable on a Gigabit port and my cellphone running on the 5.8 GHz band, the most I could steadily get was 25 MB/s (200mbps). That's definitely fast, but the speed test I ran between my iPhone and router was showing a connection speed of 650-700mbps. So at that point, I feel like something in the Amber X is limiting the upload speeds.
My main point is that it may take a little bit of work and troubleshooting to get the speeds you want. Increasing the speeds is unfortunately not just plug and play.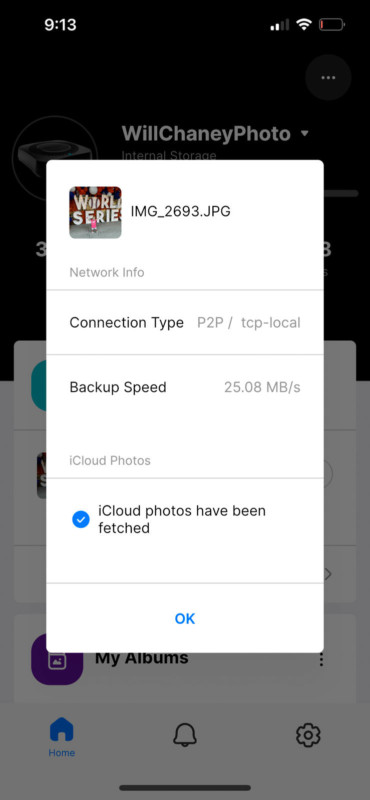 My second dislike stems from the capacity. The Amber X comes with a 500GB SSD, but I really wish they had gone up to 1TB. In my mind, storage is relatively cheap, so unless LatticeWork was trying to hit the $249 price point versus let's say $299 I would have liked getting a little extra storage out of this device without the need to have an external hard drive attached.
That leads me to my final dislike: it's not possible to replace the internal hard drive with a larger one. I like the small form factor of the device so I think it would have been nice to swap the internal drive with a larger capacity one rather than having to attach a USB to the Amber X. Per LatticeWork support:
The Amber X form factor was engineered for a compact footprint. There is complex circuitry with flexible materials, along with thermal pads that greatly increase the chances of a short circuit if internal modifications are made.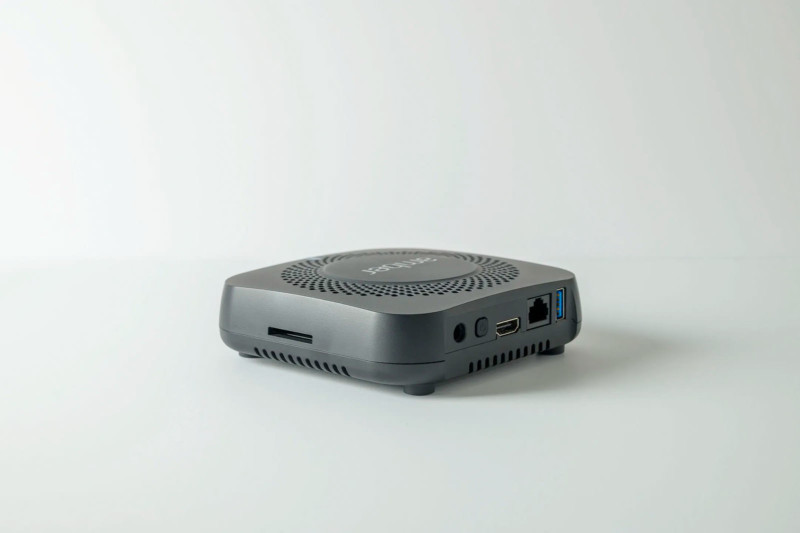 Overall, I'm super excited about the peace of mind the Amber X gives me in the field by being able to upload my photos to it at my house. It's one less thing I have to worry about as my photos will be home before I even get back from my trips.
Additionally, the price is great and the ease of use in my mind opens up possibilities for those that wouldn't be comfortable setting up a NAS system. Finally, it also helps those of us who are tired of paying monthly for a cloud subscription!
---
About the author: After a few trips with his wife, Will Chaney realized he was just being a tourist taking photos of everything he could. In 2018, he started studying more about image composition and different photography techniques to get him to where he is today. Will is still learning and does not see that portion of photography ever ending for him. This review was originally posted here.