An Interview with Magnum Photos President Cristina de Middel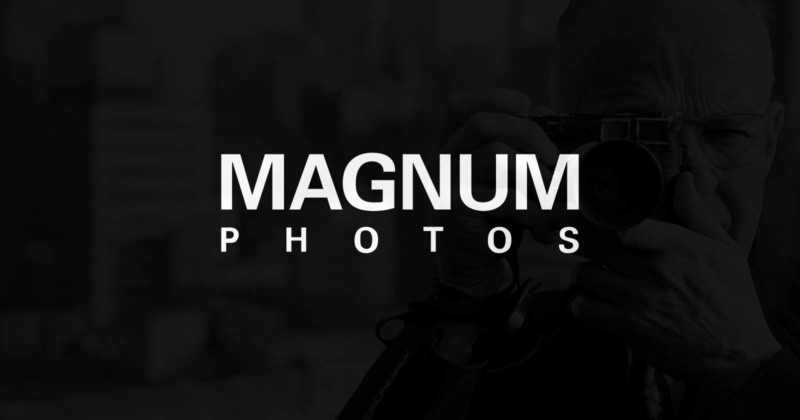 Magnum Photos photographers have borne witness to important events of the last 75 years since the first photographic cooperative was founded in 1947 in Paris by Robert Capa, Henri Cartier-Bresson, George Rodger, and David "Chim" Seymour.

When World War II ended, the four photojournalists who had captured the devastation wanted to create a revolutionary concept of the photographer as owner keeping control of their photos to enhance their commercial value.
"Magnum today is a sometimes-unwieldy group of several dozen members — from photojournalists to fine-art photographers — with many trying to figure out their place in the field's rapidly changing landscape," said James Estrin in the New York Times in 2013.
At Magnum, photographers retain copyright to their work and own the agency. They also controlled the cropping and captions so that photo editors at publications could not modify them. If you look at physical prints before the digital era, they all had the stamp: "Photographs may not be cropped or altered in any way without prior written approval by Magnum Photos."
It is an honor to be a Magnum photographer, and the process takes about four years to become a full lifetime member. The agency will represent your work even after you die.
Magnum's digital archive has close to one million photos that can be licensed from its website. In August 2020, there were concerns that images depicting child sexual abuse were available from photographer David Alan Harvey who had documented sex workers in Bangkok in 1989. These photos were subsequently investigated and removed. Harvey resigned from Magnum in March 2021 after being suspended by the agency.
Cristina de Middel, who lives in Salvador de Bahia, Brazil, was appointed president earlier this year as Magnum celebrates its 75th anniversary. De Middel was a nominee in 2017, then an associate in 2019, and this year a member. As a first for Magnum, she also rose to be president in her first year of full membership.
She came to worldwide attention in 2012 with the breakout success of her second book, The Afronauts, having previously worked for a decade as a photojournalist. She has subsequently published nine books and shown her work worldwide at venues including Rencontres d'Arles, Perth Center for Photography, and the Museo del Prado.
De Middel spoke to PetaPixel on a wide range of topics on Magnum's 75th anniversary.
Phil Mistry: How did you get to be Magnum President?
Cristina de Middel: I think it was a combination of my availability and the fact that most of the members somehow trusted that I could do a good job. It was decided, just like everything else in Magnum, by having the members vote.
Outgoing president Olivia Arthur was the first female president of Magnum Photos, and now you are the second. How does that make you feel?
I am very honored and also understand the responsibility not only to be in charge of the agency but also to continue the excellent and challenging work that Olivia has done in the past years. It is not an easy task, but I will do my best. I am also not by myself in this role, as the structure of Magnum that Olivia designed for the future president is incredibly thoughtful and effective, so she did prepare things very well for the agency to continue easily moving forward.
Are you based out of the New York Magnum office or another? 
I live in Brazil, so I am linked to the NY office, but I work across all the offices because there is not that much of a separation anymore.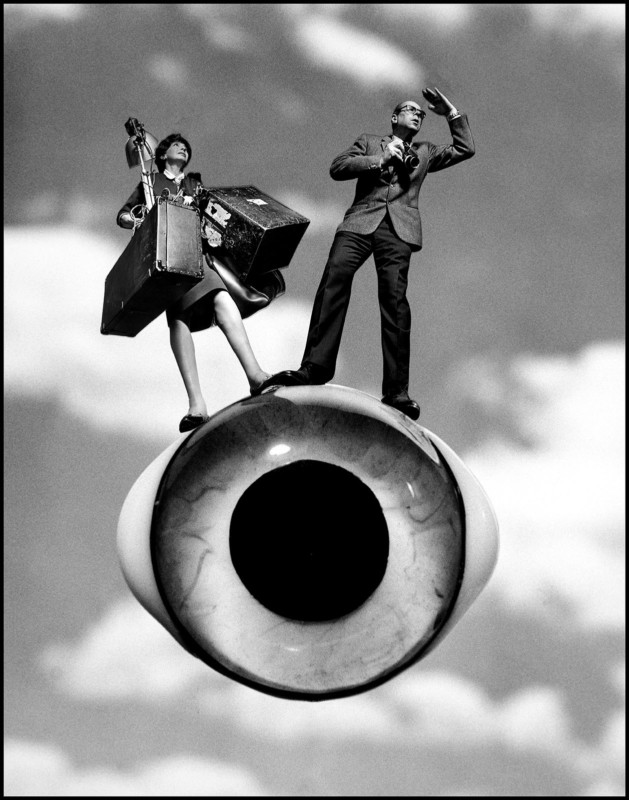 How do you juggle being a professional photographer and the President of Magnum?
To be perfectly honest, the first months so far have been challenging because the presidency came at a moment when I was finishing several projects that required my attention. I had to do double shifts to deal with everything and also understand better how Magnum works as an agency in order to assume the role.
It is a lot of work, but also work that I like a lot, so it makes it more manageable. It now feels like things are falling into place and improving very quickly, so I should go back to a normal rhythm very soon. It has been a couple of very intense months, but totally worth it.
How did you get into photography?
I studied fine arts and specialized in drawing and photography for me, in the beginning, was a mere tool to get references of objects and places that I would draw afterwards, but I fell in love with the darkroom process, and slowly photography started becoming my main interest. Quite naturally I became very interested in documenting the world just with the camera, and I became a photojournalist. That was the start.
2022 has been a great year for you so far. First, you became a full member at Magnum and then the president in the very same year. How do you feel about that? Is that the first time that has happened at Magnum?
I think it is the first time in the history of Magnum that a new member also became the president, and I believe it is due to a combination of factors that is probably difficult to predict. Being the president of Magnum requires a lot of attention, focus, and also time.
I was in a moment where I was available and ready to assume the role and to share what I had learned in my own particular career. I also think that my work, which can be understood as somewhat challenging for the traditional perception of the agency, is also a necessary exercise for the group in order to stay relevant in an industry that is changing very quickly.
I have also been very involved in the activities of the agency since day one, and I really believe in the mission of Magnum, so I am very happy to have a more active role now.
How have things in the photographic industry recently changed, and how does Magnum deal with those changes?
Magnum has been constantly adapting to the changes in the industry, whether they are technical, ethical, or purely commercial, and we have proven that we are a reactive entity to all these changes, and the proof of it is that we are now 75 years old.
We are constantly reflecting on ourselves, and that makes us very aware of the changes around us, so there is no stiffness when it comes to adapting to the new challenges and demands. We are sometimes slow, but that is because we have a very strong legacy to protect, and decisions are made in a very well-measured manner and with consensus from all the membership.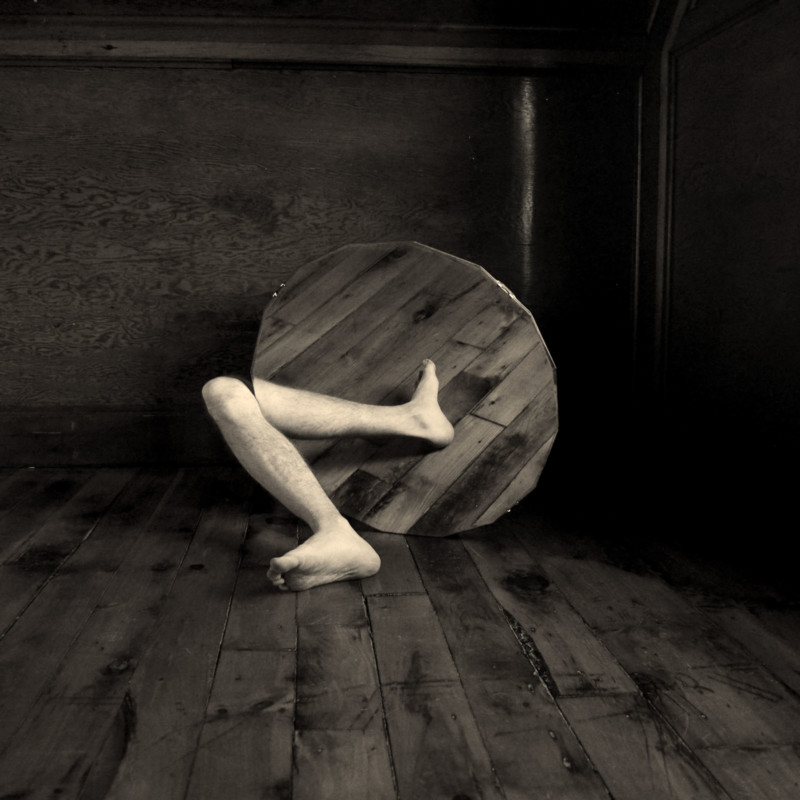 What makes Magnum Photos different than other photography agencies?
Its historical perspective, its archive, and all its ethical standards. We also put most of our efforts into protecting the singular voice and approach of every photographer amongst the demands of the industry. Our priorities are clear.
Has Magnum co-founder Robert Capa's image/legacy been a little affected by reports of his having staged the famous Spanish Civil war image?
Not that I am aware of. I guess it is part of the legend, and all the debates are good if they are constructive. We all have our individual opinions on the matter, but that does not change the iconic value of his work and the relevance of his reporting on the Spanish Civil War.
The world of photography is still male-dominated. Any comments?
The world, in general, is still male-dominated but is also waking up to the need of changing this reality, and in Magnum, we are not ignoring the matter at all, and we are moving as fast as we can into that direction.
@MagnumPhotos on Instagram has 4.2 million followers. How has the platform helped Magnum in promoting its images?
It has helped a lot in consolidating Magnum as a reference for anyone interested in photography, and there are more and more people interested in it because it is the predominant language for the next generations. For us, it is an indispensable window and a bridge that guarantees our relevant presence in whatever photography becomes in the future.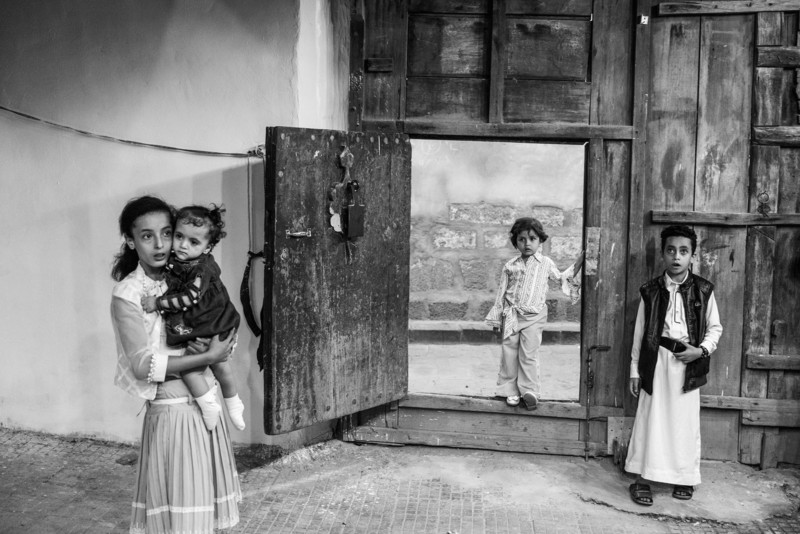 Is the Square Print Sale a large part of the fundraising revenue that Magnum does? This seems to be a great way of directly interacting with the photography consumer rather than just business-to-business. What else can you tell us about the square print sale? Are you able to share any numbers?
The Square Print Sale has become, as you say, a very important way to open the doors of Magnum to a larger audience and also to expand our reach in a very intimate way because now anybody could own a piece of the agency and be part of the community. It is also a logical move in a world where photography is not a niche anymore, and more people want to be exposed to images and own them.
There is something very exciting about owning a print from any of the Magnum photographers, and many are iconic images that are part of our collective memory, so there is a link with a new type of collectors that are not necessarily art collectors but who understand the value of owning a piece of history…and a beautiful one.
In Russell Miller's 1999 book about Magnum, former New York bureau chief Lee Jones said: "The history of Magnum is full of murders. They always kill their kings; they killed anybody who tried to run them." Is Magnum challenging to run?
It is not a standard way of running a company because the membership has all the power, and every decision needs to get approval from the board, but there is a lot of dialogue and a very constructive one. There is always the delicate balance between the ethical standards of Magnum and the demands of the industry, but we are all experienced photographers and not new to the business, so we share our experience and put it at the service of the agency for the best of the collective. It is challenging but beautiful and also a huge learning experience for anyone stepping into the decision-making role.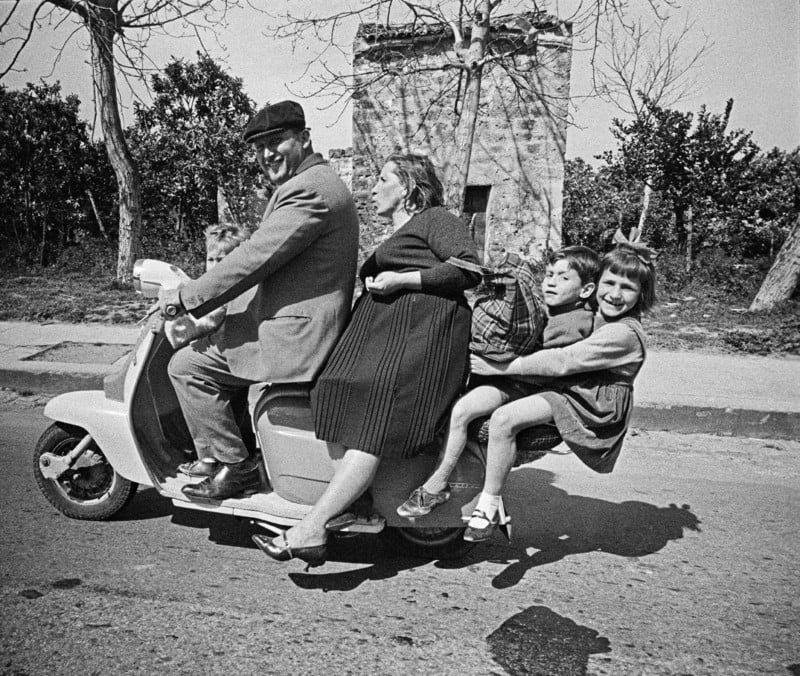 Chief Executive David Kogan said in 2015, "Magnum hasn't been in profit bar one year for quite a long time. We're very close to financial stability, and I'm not going to predict where those numbers are going to go, but the numbers we've delivered this year are very good." What are the challenges to keeping Magnum profitable?
The challenges remain the same, protecting our legacy, our history, our voice, and our ethical standards in a world where all these elements are now tradable. We are a mix of an institution and a company, and both parts are important because one without the other is not viable. At the same time, photography in general has never been so present and so demanded, so this delicate balance of ours is exposed to a very fast rhythm of the industry and one that is constantly changing, but it is all a matter of common sense and balance.
Magnum Learn was launched in 2019. How has that progressed?
The educational mission of Magnum is, like the Square Print Sale, one of our most important windows to the general audience and one that is vital for us now. It also opens the door to seeing new work, staying tuned to the new trends and interests of creators, and also contributing to the very necessary visual education of society. We do share everything we know with our students, and we are very happy to contribute to the consolidation of the photographers of the future with our own experience and historic perspective.
This year Magnum launched its first NFT. What can you share with us about that and the future of NFTs?
We are still, I guess, like everyone in this new world, exploring the possibilities and uses of the blockchain for our agency. The first step has been through NFTs, and we are launching very soon our third collection, curated this time by Azu Nwagbogu. It has been a very exciting exploration not only as a new potential market but also as an opportunity to open our archive to curators and experts from different backgrounds and cultures.
No specific questions about altering with Photoshop, but if you can share any comments, that would be great.
I would say it is not our field of expertise…
When analog images were scanned into the digital archives, was it prints or negatives?
We digitize from the original negatives, if possible. Prints are a last resort as they are second-generation .  
How many photos are there in Magnum's digital archive?
Around 800,000.
Where does Magnum see itself moving forward?
It is difficult to say because it would be like predicting what society will look like in the future. I don't know what the next challenges are, but Magnum will be there for sure. We are increasing our digital presence and trying to protect our content and traditional in-depth approach to documentary against the frantic rhythm that the industry has now. Now it is all about content, and we understand it and provide it, but not at any cost and not at the price of becoming superficial.
Any other thoughts at the helm of the largest photo cooperative on its 75th anniversary?
For someone who has a short history in Magnum, it has been very exciting to be part of such an important celebration. Being part of something that is older than you always comes with an understanding of the importance of the legacy and the responsibility that being a Magnum photographer entails. It is also a very good reminder of how adaptable we have been after all and how despite the challenges, we managed to stay relevant and optimistic for at least the next 75 years.
---
Magnum's Square Print Sale: Then. Now. Next. is available from October 17–23, when you can purchase any photos featured here and from more than 100 photographers in signed or estate-stamped 6×6 museum-quality prints.
---
About the author: Phil Mistry is a photographer and teacher based in Atlanta, GA. He started one of the first digital camera classes in New York City at The International Center of Photography in the 90s. He was the director and teacher for Sony/Popular Photography magazine's Digital Days Workshops. You can reach him here.
---
Image credits: All photos courtesy of Magnum Photos.