The Supreme Court Will Hear the Warhol Copyright Case Tomorrow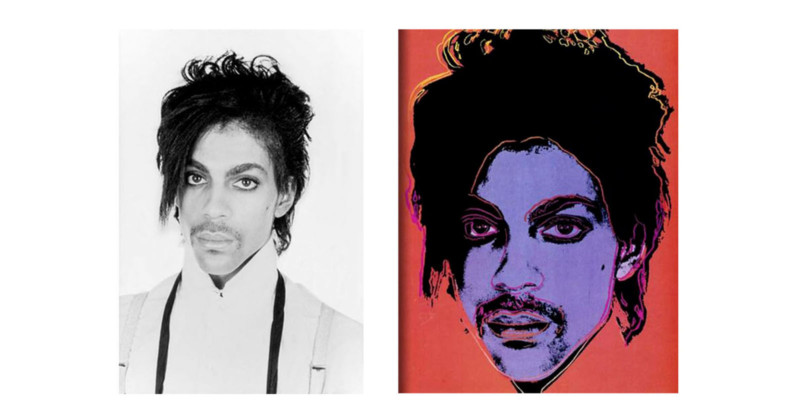 The Supreme Court is set to hear arguments for the Warhol v. Goldsmith copyright case, the ramifications of which will have a dramatic effect on photographers.
For those unfamiliar, the Warhol v. Goldsmith case has been ongoing for several years and involves photographer Lynn Goldsmith's photo of Prince and Andy Warhol's use of that photo which his Foundation argues was fair use.
The details of the case to this point can be read in prior coverage, but in summary, Goldsmith has been victorious in the most recent court's decision. Undeterred, the Andy Warhol Foundation has appealed the decision to the Supreme Court, who agreed to hear the case tomorrow, October 12.
As has been said previously on PetaPixel, the fact that the Supreme Court agreed to hear the case means that they have something to say about it beyond what has already been discussed, but what that is remains to be seen. Multiple large and influential organizations have submitted opinions to the Court in defense of Goldsmith including both the National Press Photographers Association (NPPA), the American Society of Media Photographers (ASMP), and the United States Copyright Office.
It is a big deal when a government agency expresses an opinion about a legal matter, and the U.S. Copyright Office said in no uncertain terms that the Supreme Court should uphold the decision of the lower courts and find in favor of Goldsmith. If the Supreme Court instead rules in favor of The Andy Warhol Foundation, the original intention of fair use will be broadened and the copyright laws that defend photographers will be greatly weakened.
To help photographers understand what is being said during the presentation of arguments, the ASMP's Thomas Maddrey will talk about the case and the issues starting at 9 AM ET tomorrow on the organization's YouTube channel.
He will take a break from 10 AM to 11:15 AM ET while the arguments can be heard from the Supreme Court's website (there will be no video, only audio). Immediately after the arguments end, Maddrey will resume his live stream and dissect and give opinions on what was said and what he believes the future of the case looks like.