Twitter Has Copied Instagram Reels, Which Copied TikTok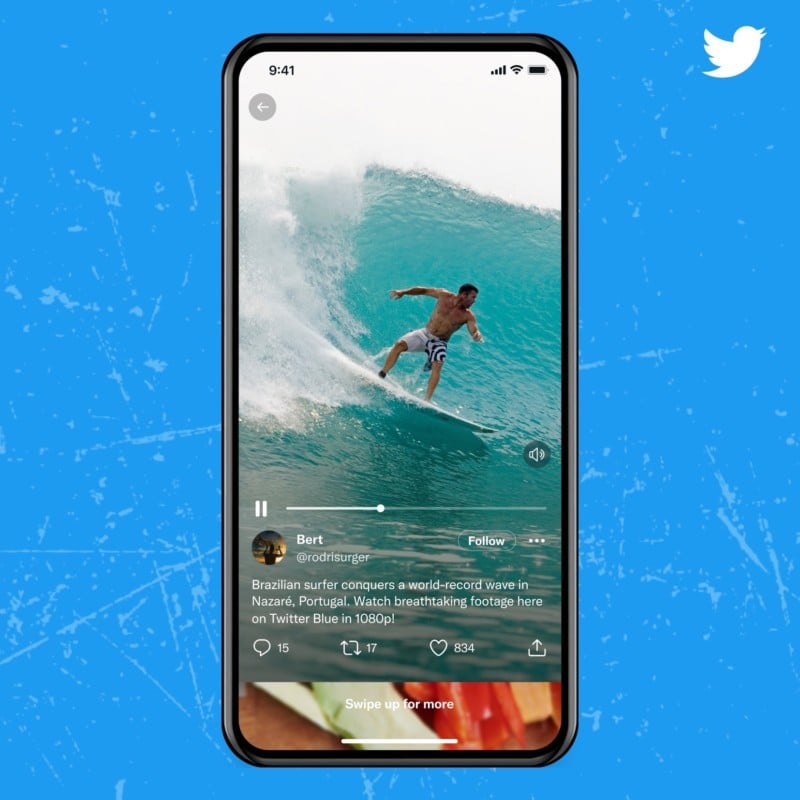 Twitter is expanding video support on its platform including a new "immersive" media viewer that looks a lot like Instagram Reels, which of course is just a copy of TikTok.
The company says that the goal is to make it easier for its users to find and watch videos of what is happening at that moment or find videos that interest them. While Twitter isn't naming this video feature other than to call it an "immersive media viewer," it's clearly based on TikTok.
Once the video has been launched in a full-screen view, Twitter says it has made additional video discovery — the idea at the core of TikTok and Instagram Reels that keeps users engaging on the platform — easier by allowing more videos to be played by scrolling up. Sound familiar? This whole system can be exited by clicking the back arrow in the upper left hand corner.
The immersive media viewer is expected to roll out to all English-speaking Twitter users starting in the next couple of days on iOS.
In addition, Twitter is putting more videos in the Explore tab. Currently, the Explore tab contains trending stories across a range of topics that are both curated to the user as well as broadly based on wide interests. Twitter is adding a new video carousel to the "For You" Explore tab which curates content based on what the user is already interested in. The videos aren't specific to the portrait orientation found in the immersive media viewer and can be any orientation. This feature is already live to people in select countries using Twitter in English on iOS and Android.
Twitter says these updates are part of its goal to make it the best place for video, which sounds like a lofty goal. In late 2020, Twitter already tried to copy a feature that was copied by Instagram: Stories. Twitter called them Fleets, but they were a copy-and-paste attempt at what Instagram did when it ripped of Snapchat.
Fleets didn't work, and Twitter discontinued them just eight months later and eventually replaced them with Spaces. This integration of video seems like something that could be easily ignored by users, unlike Fleets which commanded a top spot above home feeds. Because of this, it's unlikely that Twitter will shutter the system if it doesn't immediately take off in popularity like it did with Fleets.