Bright Yellow 1988 Kodak-Branded NASCAR Racer Goes to Auction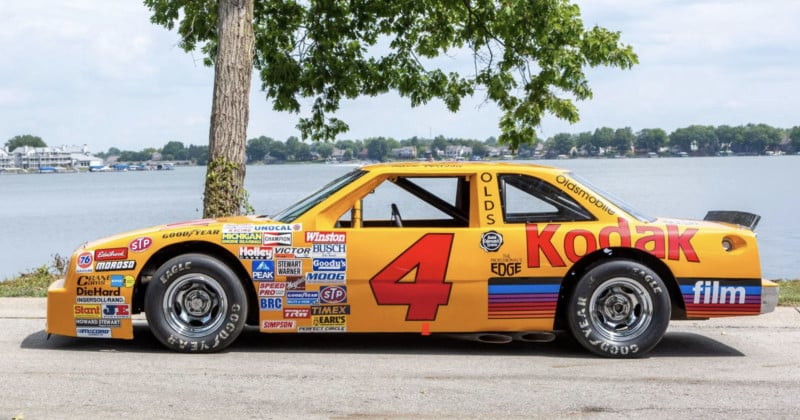 An auction is being held for a 1988 Kodak-branded NASCAR racecar. The eye-catching vehicle also comes with Kodak memorabilia, including matching pit crew uniforms.
From an era when film was still the medium of choice for photographers, the legitimate NASCAR was raced by Rick Wilson for Morgan-McClure Motorsports.
The car itself is an Oldsmobile Delta 88 and as of publication, the coveted vehicle has a high bid of $13,000.
As reported by PopPhoto, the retired NASCAR comes complete with a roll cage, a single fixed bucket seat, a fire suppression system, and more.
It is powered by a 358ci V8 engine with a four-speed manual transmission and the number 4 is emblazoned on its Kodak film yellow livery.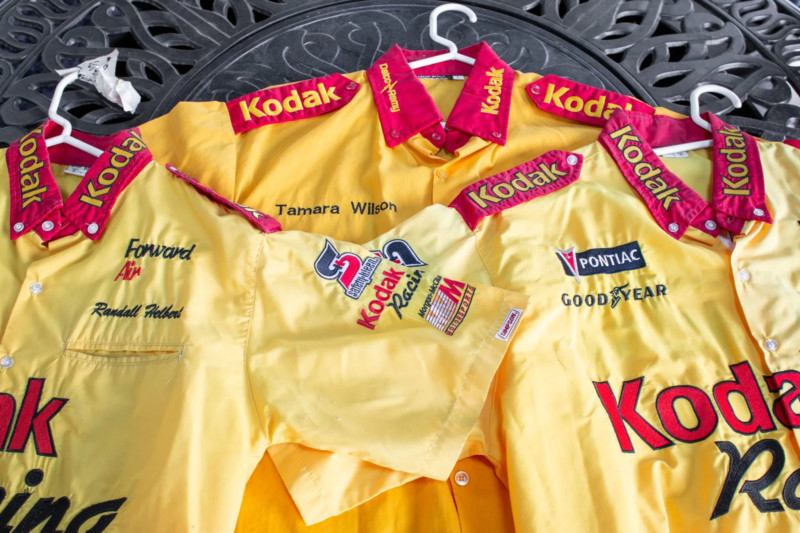 The current high bid comes from a man named Badguystephen who pleaded with buyers not to outbid him as he plans to use the car "the right way."
"On the weekends, when I am not using it to pick up beer or do brake stands in my driveway at 2 am, I promise to race it in anger," he writes.
Kodak's Involvement with NASCAR
Kodak agreed to sponsor Morgan-McClure Motorsports for the 1986 season, the same time driver Rick Wilson took the wheel for the relatively new racing squad.
In 1988, Wilson got the team its first ever pole position at the Bristol Motor Speedway in Tennessee.
Kodak sponsored the team through the 1990s up until 2004 after which the team shed its bright yellow livery.
However, Kodak continued to be involved with the stock car racing series and joined the better-known outfit, Penske Racing.
The famous brand continued with Penske until 2008 when the company ended its 22-year involvement with NASCAR.
An ESPN and Associated Press (AP) report at the time said that the company was "betting its future on electronic imaging."
"Just as we have transformed our company, we are transforming our marketing," Kodak representative, Betty Noonan, said in the late 2000s.
Kodak wanted to put more marketing dollars into professional golf which would "engage more customers overseas since 60 percent of its sales are outside the United States."
During its time in NASCAR, Kodak-sponsored cars won the racing company's crown jewel event, the Daytona 500, four times. Ryan Newman's car in 2008, Sterling Marlin's in 1994 and 1995, and Ernie Irvan's in 1991.
The listing can be viewed here.