Picflow is a New Photo Gallery and Client Proofing Service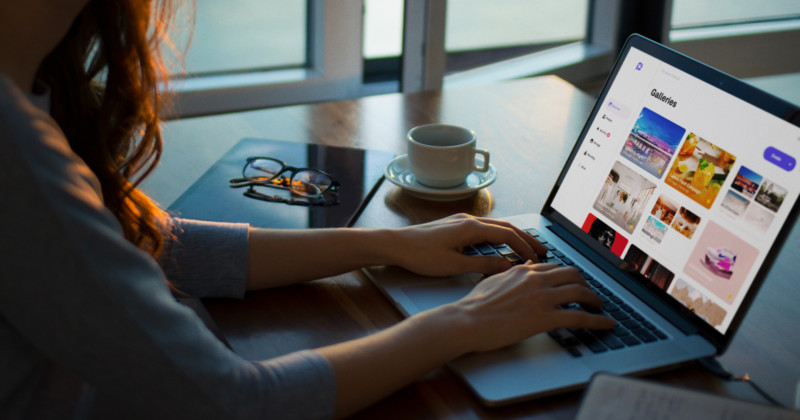 After several years of development and beta testing, PicFlow has publicly launched its client gallery and photo proofing service. The company says it aims to simplify photographers' workflow and make it easier to communicate and deliver to clients.
Online client galleries are extremely commonplace, and PicFlow tries to differentiate itself by offering what it claims is a more intuitive and collaborative service for both the photographer and the client. The freshly launched service offers creatives the ability to send multiple images to the clients for proofing (rating, favoriting, rejecting, commenting, and annotations) in custom galleries that can also be used as a full image delivery service, effectively allowing clients and collaborators to provide feedback on images in the galleries sent to them.
Picflow says it has improved and streamlined many of its features over the last few years prior to launching publicly. The current gallery designer comes with multiple styling options designed to show work in its best light with a responsive design that it says ensures the images are delivered at the best quality for the screen size. This includes multiple layout options, color schemes, and even advanced "review options" for collaborators.
Collaborators are presented with a variety of review and approval tools including the ability to select their favorite images, leave comments, approve/reject, and even assign color labels to the images in the gallery. Collaborators can also mark up and annotate directly on the images to leave notes for the editor and creative teams with specific requests and instructions.
The company also claims to have one of the faster upload capabilities compared to its competition and says its speeds are never throttled, as well as promises top-tier security and privacy with custom links, password creation, and feedback tracking to quickly identify visitors. Picflow offers users both free and paid tier services with up to 1TB of storage that is upgradable in 250GB increments should users find the need for more space as their business grows.
While the list of new features and improvements has grown significantly from the product's starting point, the team says it has no plans of slowing down development with a long list of features being developed based on a product roadmap that includes the addition of a Lightroom Plugin, Watermarks, adding the capability to sell prints and digitals through the galleries, and more.
Picflow offers two paid plans — Plus for $8 per month or Pro for $16 per month — but also has a free plan. Across all three options, Picflow says there is no limit on image uploads and ads are never displayed in galleries. A full breakdown of the features available in each plan can be found on the company's website.