Kobe Bryant's Widow Wins $16M Over Leaked Crash Photos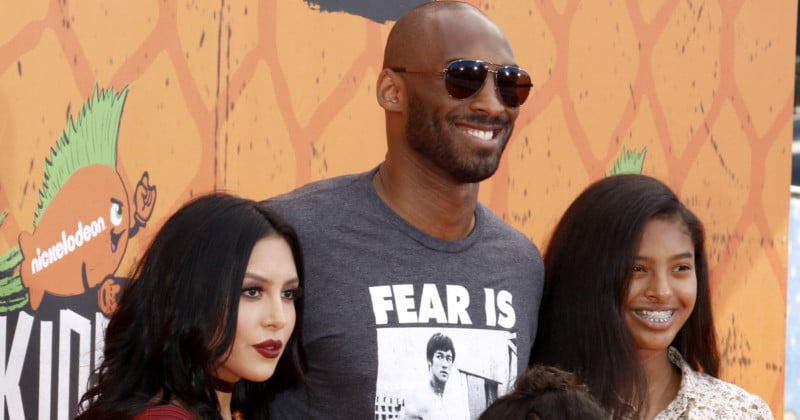 The widow of Kobe Bryant has been awarded $16 million in damages in a lawsuit against Los Angeles county over leaked graphic photos of the helicopter crash that killed the NBA star, their 13-year-old daughter Gianna, and seven other victims in January 2020.
A federal jury yesterday returned the unanimous verdict that deputies and firefighters taking and sharing photos of the crash victims, which included the Lakers Legend and his daughter, invaded Vanessa Bryant's privacy and brought her emotional distress, even though the photos did not become public.
Bryant's co-plaintiff, Chris Chester, whose wife Sarah and daughter Payton were also among the nine people killed in the crash, was separately awarded $15 million.
The victims' families were left devastated after a January 2020 report in the Los Angeles Times claimed L.A. county employees took photos at the fatal crash site and shared them with others.
The Los Angeles Times report led Bryant and Chester to sue L.A. County for negligence, invasion of privacy, and intentional infliction of emotional distress.
During the trial, Bryant's lawyers documented how the crash photos had spread from the phones of deputies and firefighters, sometimes in the context of entertainment. The images were flashed from a sheriff's deputy's phone screen to a bartender at a bar.
The photographs were shown to firefighters and their spouses during an awards gala at a hotel in Universal City in what amounted, one witness said, to a "party trick." The images were also passed from one deputy to another as the pair played video games.
Bryant's attorney, Luis Li told jurors that the close-up photos had no official or investigative purpose and were mere "visual gossip" shared out of a gruesome curiosity.
L.A. County attorney, Mira Hashmall argued during the trial that the photos were a necessary tool for assessing the situation.
She acknowledged that the images should not have been shared with everyone who saw them. But she emphasized that the photos have never become public and had never even been seen by the plaintiffs.
Hashmall said that L.A. County officials had taken decisive action when they ordered those who had the photos to delete them and that they had been diligent in efforts to scrub the images from devices.
"To claim privacy and then put all these details in public — it defies logic," says Hashmall in her closing statement.
"This is a photographs case but there are no photographs," adds Hashmall.
However, the 11-day trial heard how Bryant and Chester live in fear of these photographs surfacing on the internet.
Bryant testified that news of the photographs compounded her grief a month after losing her husband and daughter and that she still suffers from panic attacks at the knowledge that these images still exist.
"I live in fear every day of being on social media and these [images] popping up," testifies Bryant.
"I don't ever want to see these photographs," she says. "I want to remember my husband and my daughter the way they were."
After the verdict, Bryant posted a photo on Instagram of her with her late husband and daughter alongside the caption: "All for you! I love you. Justice for Kobe and Gigi."
Following the crash, California Governor Gavin Newsom signed in a "Kobe Bryant law". The Bill which was passed in September 2020 makes it illegal for first responders to shoot unauthorized photos of dead bodies at the scene of accidents and crimes.
---
Image credits: Header photo licensed via Depositphotos.