This Dual-Purpose Bottle Keeps Water and Film Cool for 24 Hours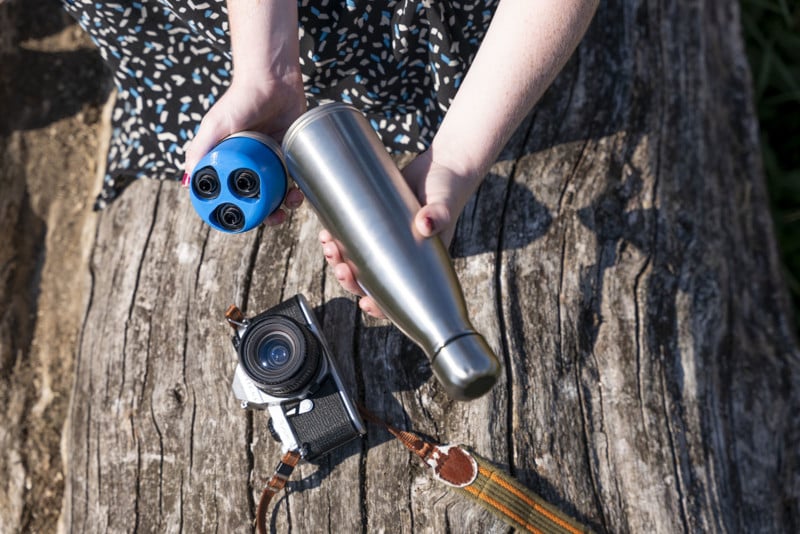 PPP Cameras has announced a way to "make film easy to carry and a part of your daily life" by integrating a removable film holder into the base of a water bottle.
Film is best used as close to the purchase date (which is as close to the production date) as possible, and over time color film, in particular, can degrade due to heat and humidity. The best way to keep film from degrading, which can result in muted colors, is to keep it cool and dry. The best way to do this is to keep film in the refrigerator.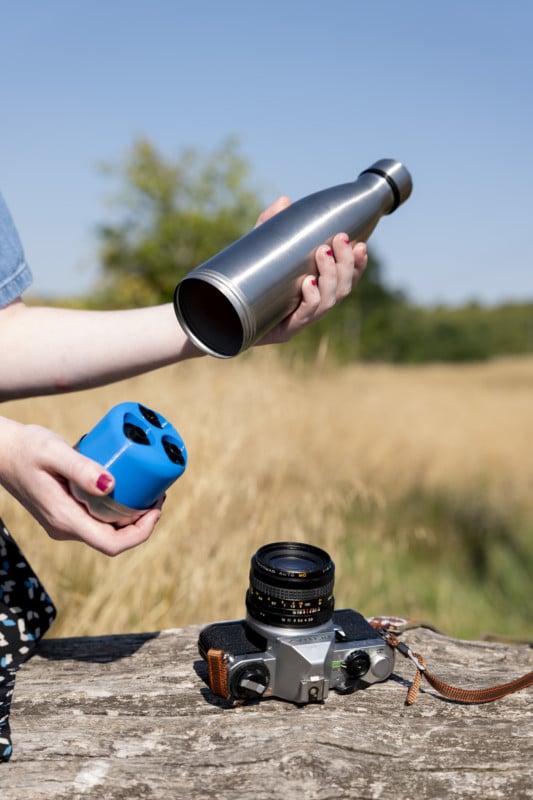 PPP Cameras — a UK-based store that specializes in camera repair and film supplies and accessories — has developed a way to bring that environment on the go with the PPP Film Holder. Spotted by Popular Photography, the PPP Film Holder is designed to allow photographers to always have film with them and keep that film in good condition as long as they intend to stay hydrated. When the bottle is filled with cold water, it can keep that water and rolls of film cool for up to 24 hours.
"We have developed a reusable water bottle that will carry your film as well as water," PPP Cameras founder Pierro Pozella says. "Less to carry, protects your film from the heat, and is designed to fit in your bag."
The bottle comes in two sizes and the film holder unscrews from the base of the water bottle and reveals a 3D printed film carrying canister. The small bottle can carry up to three 35mm rolls of film and 470 milliliters of water. The larger bottle can carry up to four 35mm or 120 rolls of film and 750 milliliters of water.
It is unlikely that film wouldn't be able to handle the heat of a single day or even a series of days, but prolonged exposure can damage it. If a photographer refills the water bottle with cold water every day, then film can always be kept on hand while also keeping it cool. This would, theoretically, allow a photographer to always be prepared with film while on the go while also assuring that the film doesn't degrade over time.
The PPP Film Holder is available from PPP Cameras for £25 (about $14.50) for the small, while the larger version is available for £30 (about $36).