Skylum to Release 6 More Paid Extensions for Luminar Neo This Year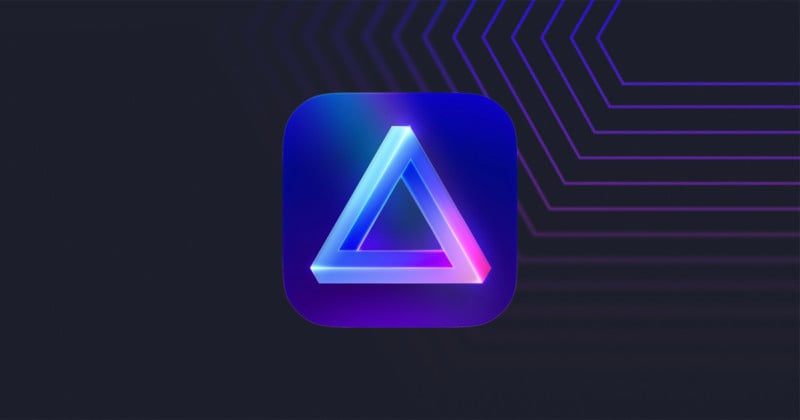 Skylum has announced a "new vision" for Luminar Neo that is built on paid Extensions. The company says it will build Neo into an adaptable creative platform by releasing seven total Extensions by the end of the year.
The company says it is deeply committed to making Luninar Neo a one-stop platform for creative photo editing and adds that focusing on paid Extensions is a flexible way to attain that goal.
By the end of 2022, Skylum says that it will release seven total Extensions along with a new subscription system that includes the base software and those new add-ons. All new Extensions will be available to Luminar Neo license owners as a package in a pre-order "deal" as well.
The first extension on this list was HDR Merge, which was released in July, and will be followed by a new Extension called Noiseless AI that is slated for release on August 30.
Noiseless AI is Skylum's de-noising solution and says the artificial intelligence-powered (AI) algorithms are built to achieve higher quality results and a set of controls let photographers specifically tune the software to their needs.
Skylum says that Noiseless AI is designed for RAW photos, but adds that it works just as well with other image formats. The company says that the "smart neural networks" in the algorithm remove noise but retain all details.
"Based on deep photo analysis Noiseless AI will determine the level of noise of the photo and will suggest one of three noise reduction options — Low, Middle, or High that artists can apply in a click, or adjust the noise reduction levels manually," Skylum says.
"Furthermore, the three additional sliders, Luminosity, Color, and Details, give even more control over the results."
Noiseless AI is set to be released on August 30 and is available with either the Luminar Neo Pro Monthly or Yearly subscription or as part of the 2022 Extensions pack. The Pro Monthly or Yearly subscription is available from August 16 2022, and includes Luminar Neo and all the extensions that will be released during the subscription period.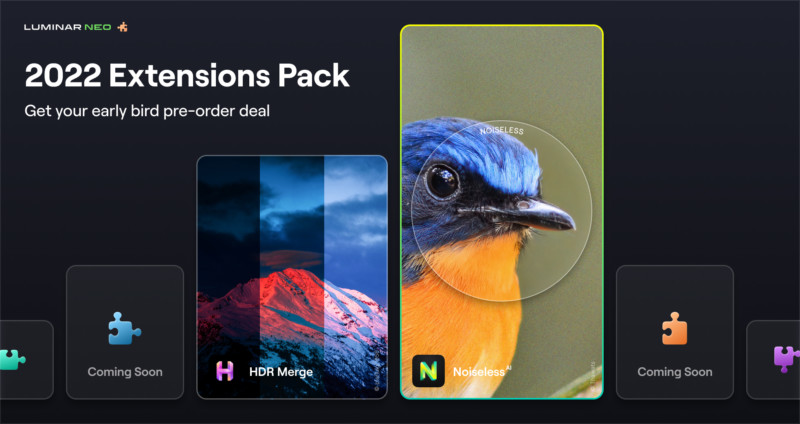 Skylum has not provided any details on what to expect for the next five Extensions that will come in 2022 as part of the 2022 Extensions pack other than timing and pricing. Two Extensions are planned for release in September, two more will follow in October, and a final Extension will launching December.
During the time when details on these Extensions are not known, Skylum has priced the software lower.
This strategy is similar to video game annual subscriptions where players purchase season passes with no indication on what will be included in them. Seeing this strategy rolled out to photography editing software is unusual.