One of the World's Biggest Camera Collections is Going to Auction
Australia is at a loss with the recent closure of Michaels Camera Video Digital. It was made world-famous for its dedication to the photographic community and extraordinary camera museum.

Michaels was more than just a camera store, offering an array of services, including fine art printing,
film developing
and printing, photographic tuition, equipment rentals, camera repairs, and expert advice on Australia's largest range of photographic and cinematography equipment.
It also provided access to see one of the largest private camera collections in the world, as shown in a Snap Happy episode.
106 Years of Serving Photographers
Upon announcing the store closure, Peter Michael, the Managing Director of the Elizabeth Street business, shared the following statement via Meta:
"After 106 years of serving the Melbourne community from the corner of Elizabeth & Lonsdale Streets, initially as a pawn broker and gunsmith, then a pharmacy, followed by for the last 46 years, as Australia's largest single-site specialist camera store, Michaels are closing their doors.
On behalf of 5 generations of the Michael family who have traded from this corner since 1916, and all our team members, we sincerely thank all our customers for your loyal support over the years."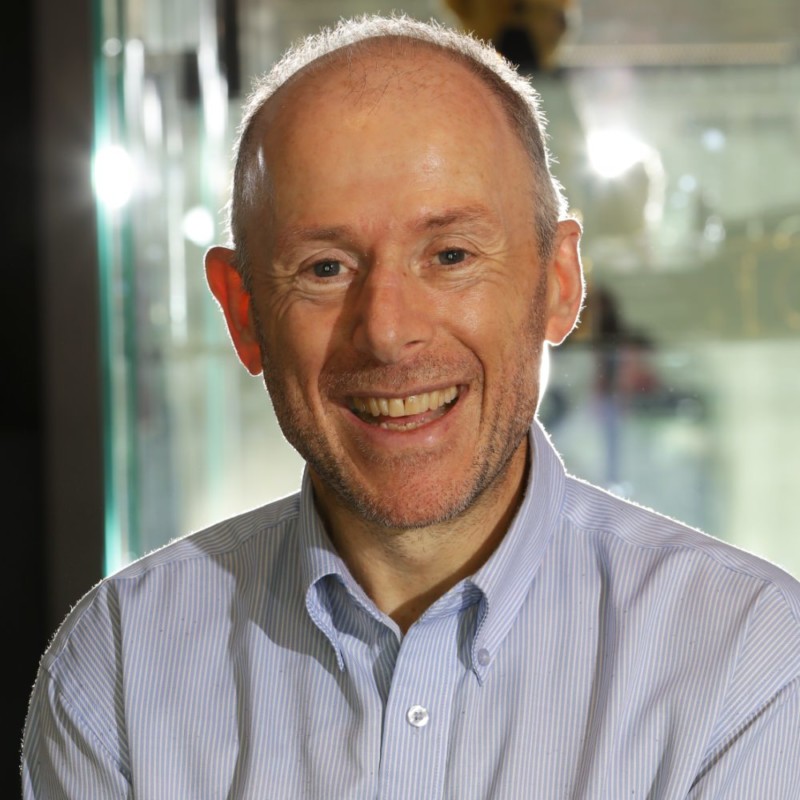 He then said on 25th June at 9 am, Michaels would give away their remaining stock, including filters, cases, books, inkjet paper, batteries, adaptors, used cameras, lenses, projectors, and much more, as shown in the local Nine News coverage.
"The people of Melbourne supported us from day one. That was more than 100 years ago. Giving away the balance of our stock was a token of our appreciation by giving back to the community."
An Interview with Peter Michael
Following on from the giveaway event, PetaPixel spoke with Michael to learn more about what was next for the family and camera museum, plus hear about some insights from a legacy career in the imaging industry:
Leigh Diprose: Michaels was an institution for Australian photographers and filmmakers, locally and nationally. Can you share advice about generational success and longevity for imaging retailers, particularly family businesses, considering the 100-plus-year-old retail business has been operating since 1916?
Peter Michael: "I think the key is simple – to listen and learn from your predecessors whilst contributing new ideas and ways yourself."
You're well known for having possibly the largest private camera collection in the world, with over 10,000 pieces. Can you share some insight into why you were initially going to donate the collection and what resulted from the conversations with the Melbourne Museum or the State Library?
"Ideally, our collection, which was a truly world-class collection, would have stayed intact in the care of either of those institutions. However, in discussion with both, it was clear that neither had unlimited physical or financial resources. In addition, although our collection was significant, there were very few pieces that were of Australian origin, which is their key focus."
Will you hold any pieces back for sentimental reasons within your famous camera collection, or is everything going to Leski Auctions?
"I'm keeping an Olympus Pen-F cutaway. As a child visiting the Melbourne museum with a school excursion, I noticed an Olympus Pen-F cutaway and was mystified by it. It also happens that this is the only piece in our collection which has a five-star rating – this means that it is the rarest piece and virtually never comes up for sale."
As the auction is extensive, what do you think will fetch the highest price? Do you have an estimate on the total collection, and what rare items should people keep an eye on?
"An extremely rare Chinese Red Flag 20 with a complete set of lenses – 50/1.4, 35/1.4, and 90/2. This is likely to attract the most attention due to its rarity and history. The auction will be in four parts over the next two years and has many rare and interesting items."
Is any of your family carrying on in the photographic industry to carry on the legacy?
"Our son David is carrying on our Camera Hire business as Michaels Camera Hire. Many photographers and videographers relied on this service. He has taken all our hire gear, added more, and has a dedicated hire store conveniently located in Chapel Street in St Kilda.
Our daughter Carly is passionate about helping people retain their photographic family histories. She started a new company called PhotoGenie. We hear so many stories about people racing through burning houses to rescue photo albums as they are precious. Carly digitizes, brilliantly organizes, and provides robust backup solutions for the photo albums, shoe boxes of photos, movies, and videos that families have amassed over time. Interestingly, she found that people are already losing images they thought were safely stored in 'the cloud.' She has a 'bag' of tools and techniques that she has developed to keep these safe."
From your time in the industry, what's one customer interaction or story that stands out?
"Through all our generations, we never wavered about our commitment to provide real customer service. We have countless stories where we've been told that we were successful."
As a leader in the industry for so many years, can you elaborate on the future of cameras and e-commerce in the next ten years?
"A great question. I have no doubt that rapidly advancing technologies will continue to propel the development of cameras and e-commerce."
Finally, what advice would you give someone who wants to work in the imaging industry?
"Hard work, dedication, listening to customers and uncovering opportunities."
---
Part One of The Michael Family Camera Museum will begin on 6 pm AEST on Tuesday, 9th August 2022, via Leski Auctions or Invaluable. The remaining Three Parts of the auction will take place over the following two years.