These Are the Most Famous Photos of All Time According to a New Study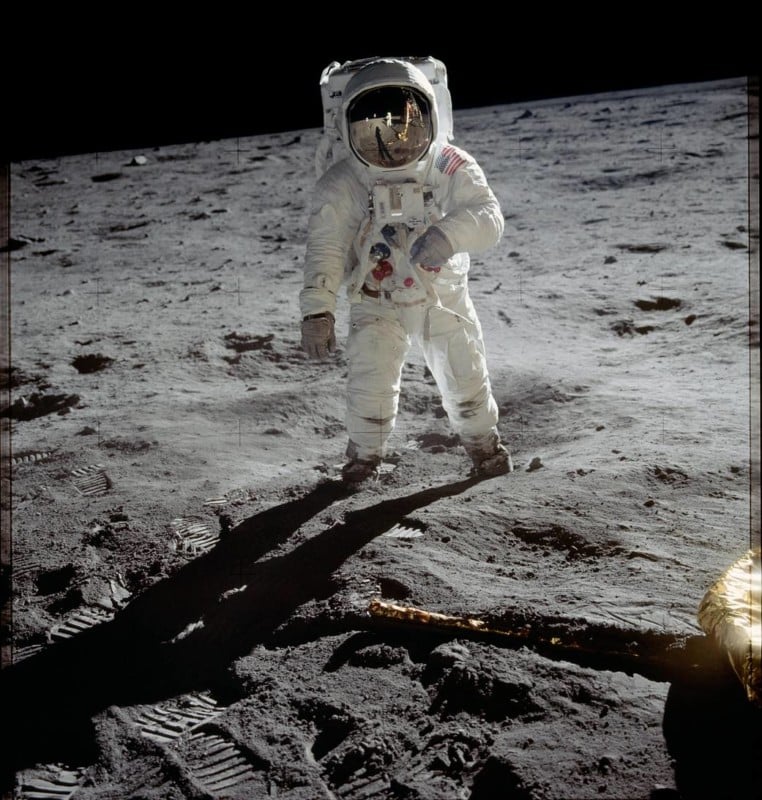 New research has revealed the most famous photographs of all time — with NASA's iconic "Man on the Moon" photo from 1969's Apollo 11 mission topping the list.
For the study, photo book and printing company Inkifi used a reverse image search to show the significance and reach of images, based on how often each photograph appeared on the internet.
The survey used Bored Panda's list of the Top 100 of The Most Influential Photos Of All Time and the Artalistic list of the 10 Most Famous Photos Of All Time to calculate a definitive list. Then Inkifi used TinEye's reverse image search to find which photos returned the most results, and determine which images were the most famous.
Nasa's "Man on the Moon" photo was named the most famous image of all time, followed by "Lunch atop a Skyscraper," which showed eleven ironworkers sitting on a steel beam 260 meters above the ground in Manhattan, New York City in 1932. The third most famous photograph of all time was Joe Rosenthal's "Flag Raising on Iwo Jima," which was shot in 1949 towards the final stages of the Pacific war. Rosenthal's image became so iconic that it was cast as a 100-ton bronze memorial and twice made into a U.S postal stamp, in 1945 and 1995.
The top 10 also included Steve McCurry's 1984 portrait, "Afghan Girl" and the color "Earthrise" image of 1968 shot by Apollo 8 astronaut William Anders — which has been described as the most influential environmental photograph ever taken. Also featured in Inkifi's list is Nick Ut's "Napalm Girl" photograph from 1972, Dorothea Lange's 1936 portrait "Migrant Mother"; Neil Leifer's 1965 boxing image of "Muhammad Ali v Sonny Liston"; "Einstein's Birthday" taken by Arthur Sasse in 1951; and an image of "The Wright Brothers' first flight" from 1903.
Digital Camera World reports that Inkifi's list may not accurately reflect the most famous images in the world, but should perhaps instead be referred to as the "most replicated" or "most used" images. In this light, Digital Camera World argues that the Apollo 11 image being top of the list might make more sense, as a lot of NASA's images are public domain, hence this photograph has been used and repurposed a lot more frequently. It's also worth noting that The Associated Press (AP) relinquished its copyright to the photograph, placing it in the public domain.