Photographer Follows Pregnant Homeless Woman in LA Over 4 Years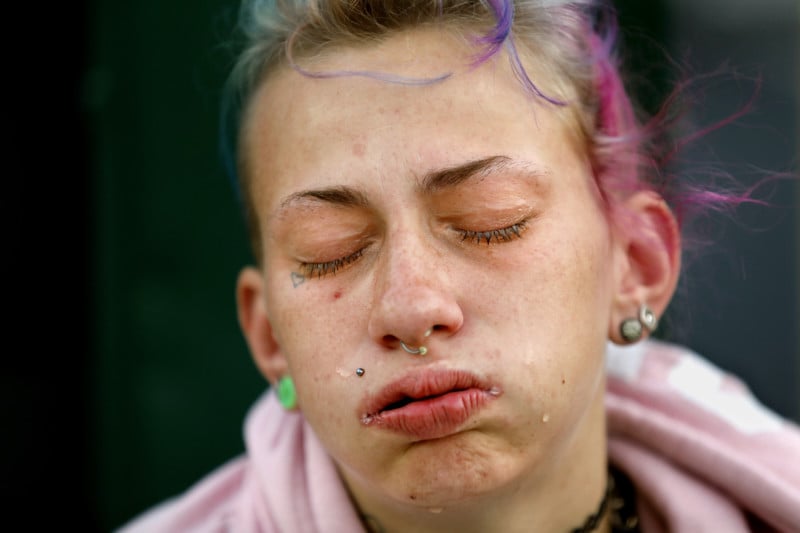 The Los Angeles Times recently published an article that was over four years in the making, documenting the trials and tribulations of a pregnant homeless woman as she prepared for the birth of her daughter and looked for a permanent home.
PetaPixel spoke to staff photographer Christina House who was part of a three-person team that also included reporter Gale Holland and videographer Claire Hannah Collins. The long-read article that the team created is entitled: Pregnant, homeless, and living in a tent: Meet Mckenzie.
"Mckenzie was in a fairly dire situation when we first met her [in 2018]. She was six and a half months pregnant living in a tent above the Hollywood freeway, and she was stripped of her belongings in a law enforcement sweep," explains House.
"I felt sad to leave her each day after shooting. It was moving to witness her persistence and see her courage in working to change her situation. There was also a lot of joy in between the moments of struggle and heartache.
House used a Canon 5D Mark IV with a 24-70mm lens attached to shoot the project as it enabled her to navigate Mckenzie's world "in an unobtrusive manner."
Remarkably, House herself was also pregnant when following Mckenzie's life: "It gave me a deeper understanding of the connection parents have with their children. So, everything that she went through hit home, on a much more profound level," she says.
The editorial team hung out at the Hollywood tents that house Los Angeles' sizeable homeless population where they would accompany Mckenzie to ultrasound appointments and be present as she faced housing program rejections. The three women also sat in the hospital waiting room for the birth of Mckenzie's daughter.
"I witnessed the overwhelming happiness of welcoming her baby into the world and her optimism for their future together. It became tough to watch as time went on, as a little bit of her hope and aspirations chipped away. I can't imagine the pain she was experiencing internally when her daughter was taken away from her."
House says there are many photos from the series she is proud of, especially the tender moments between Mckenzie and her daughter Ann.
"I think my reporting partners and I were able to capture Mckenzie's journey and share her story in all its intricacies," says House.
"I was glad to see the piece resonate with a wide-ranging audience. It's hopefully started more conversations and helped people gain more understanding of the complexities of the systems that are in place to help our unhoused population and address the intricacies of what leads someone to become homeless.
"My hope is that this piece humanized Mckenzie and the many others who are still living on the streets."
The article can be read here and the journalists can be seen discussing the story here.
---
Image credits:Credit: Christina House / Los Angeles Times