Nikon Fixes Minor Bug in Nearly 10-Year-Old D7100 DSLR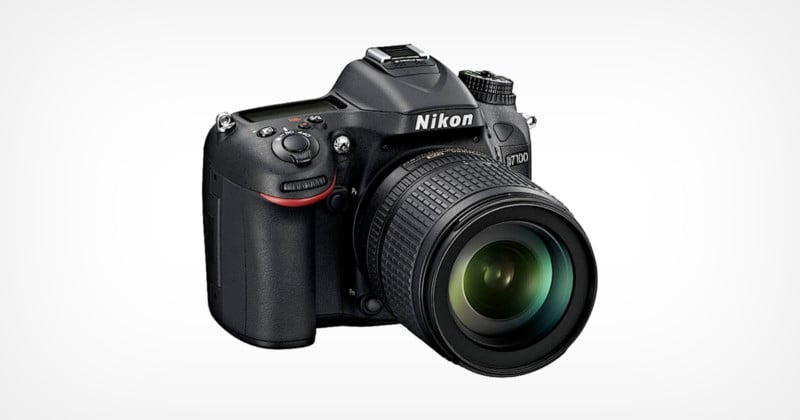 In an unexpected and somewhat strange move, Nikon has released a firmware update for the nearly 10-year-old D7100 DSLR that addresses a minor bug.
The new firmware, spotted by Nikon Rumors, updates the camera from version 1.04 to 1.05 and fixes an issue with the live view monitor:
Fixed an issue that resulted in live view ending about 10 minutes after being started in Camera Control Pro 2 with [No limit] selected for Custom Setting c4 [Monitor off delay] > [Live view] in the [CUSTOM SETTING MENU].
It isn't clear what spurred Nikon to address what is a relatively minor bug in a camera that has long since been discontinued and is no longer available to purchase. Still, it's nice to see the company updating hardware so long after release, which is a rarity. Still, some might complain that there are bugs and issues in cameras that have been produced much more recently that have thus far gone unfixed.
For those who want to take advantage of the update, the D7100 firmware version 1.05 can be downloaded directly from Nikon's website, which also provides installation instructions for both Mac and Windows computers.
A Classic DSLR
The Nikon D7100 was announced on February 23, 2013 and was the successor to the D7000. A midrange DSLR that was meant to support more serious enthusiasts, the D7100 features a 24.1-megapixel DX-format CMOS sensor without an optical low pass filter. The lack of such a filter allowed Nikon to tout its ability to shot with more clarity and detail than other cameras in its same category.
The camera featured a 51-point autofocus system and the ability to shoot at up to six frames per second, which could be boosted to seven frames per second when paired with a 1.3x crop mode. A feature new to the D7100, that crop reduced the camera's resolution to 15.4-megapixels but provided a 2x telephoto zoom boost and better frame coverage of the aforementioned 51-point autofocus system. It was also capable of shooting up to 1080p30 Full HD video, which could go as high as 60i if shot in the new crop mode.
When it first launched, the D7100 cost $1,200 for the body only, or $1,600 when bundled with an 18-105mm f/3.5-5.6 kit lens.