Rare Collection of 405 Vintage Cameras Worth $30,000 For Sale
A rare collection of 405 vintage film cameras will go up for auction where it's expected to sell for over $30,000.
Leica, Rolleiflex, Hasselblad, Zeiss Ikon, Kodak, Pentax, Mamiya, Minolta, Exakta, Contaflex, are the brands among the exotic collection that span the 19th and 20th centuries.
The cameras are located in Barcelona, Spain, and its owner hopes to sell the collection as a whole, although they will accept individual offers.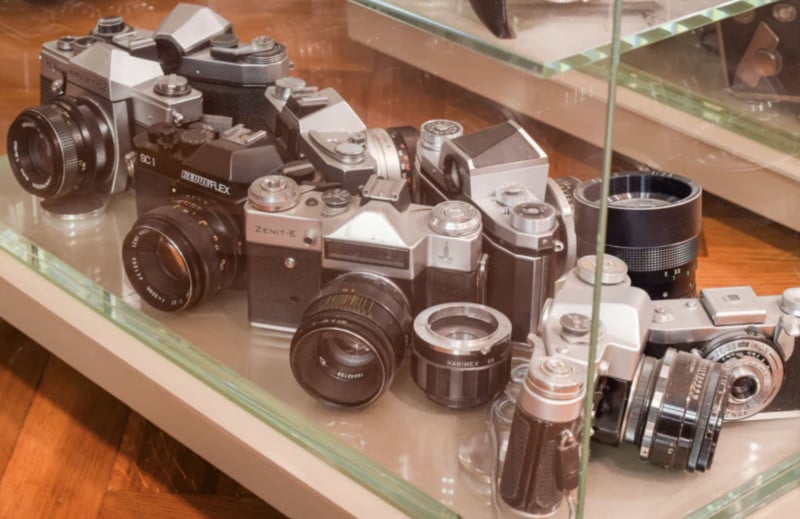 Modern Decorative, who will host the auction, tells PetaPixel about the unique opportunity for vintage camera collectors.
"We are getting a great deal of interest and have started receiving offers for the collection," explains a representative.
"Although the collection has the potential for many types of homes, such as advertising agencies and photography museums, we are receiving a lot of interest from photographers which is nice."
Offers can be made in UK sterling, euros, or dollars, and before the sale is finalized the successful bidder will be able to visit the collection personally for a condition inspection.
The collector traveled during his career and acquired camera models from many different countries over a number of decades. Many of the instruments are in pristine condition due to "the collector's love and respect for the pieces."
"The time and immense care taken to accumulate this spectacular collection adds great value beyond the individual costs of each camera, just as a great work of art is comprised of many elements to form a whole."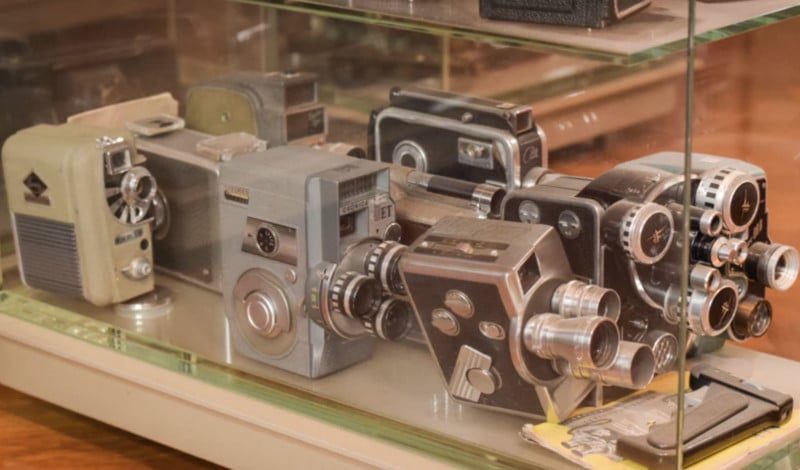 What's On Offer?
The collection consists of both still and movie cameras, including a vintage Leica Ernst Leitz Wetzlar 35mm, that can fetch over $1,000 on its own.
There is also an array of classic Super 8 Cine cameras, such as the Cronica Super 8 from Japan.
The lot includes cameras such as the Kodak Box Brownie, Vivian Maier's first camera, a Univerex Mercury dating back to 1938, and 35mm favorites such at the Canon AE-1, Olympus OM-1, and Pentax ME Super, reports Digital Camera World.
The full list of brands are Leica, Rolleiflex, Voigtlander, Ensign, Hasselblad, Nikon, Canon, Zeiss Ikon, Kodak, Lubitel, Eho-Altissa, Yashica, Fexaret, Eumig, Minolta, Gaumont, Bolex, Korelle-Werk, Exakta, Contaflex, Pentax, Mamiya, FED, Zorki, Praktica.
Last month, Oskar Barnack's Leica sold for $15 million, making it the world's priciest cameras.
More can be found on the auction's website.