The Nocturne App Uses an iPhone's Camera to Reveal Celestial Objects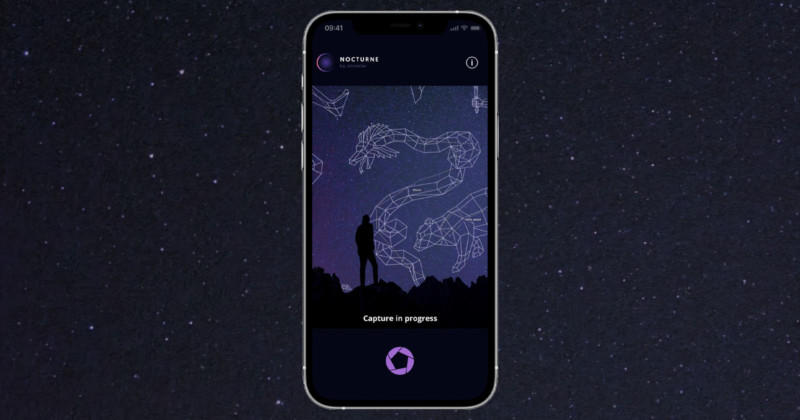 Unistellar, the company behind a series of consumer-focused telescope cameras, has updated its Nocturne iPhone app to allow it to identify constellations, galaxies, nebulae, and planets.
Nocturne has been updated to version 2.0 and while the app is designed to work in tandem with Unistellar's telescopes, it can also be used alone to identify celestial objects. Nocturne V2 integrates Unistellar's Autonomous Field Detection technology, which turns iPhones into what the company describes as a mini astrophotography telescope and is able to recognize astronomical objects in its field of view.
"By selecting various viewing options from the 'Overlay' tab in the app, Nocturne V2 empowers users to improve their knowledge of the star-scape and learn to identify deep-space objects," the company says. "Users can, via their smartphones, take their own out-of-this-world images, and Nocturne V2 will reveal constellations, and distant galaxies and nebulae, as well as identify the locations of planets from our solar system."
The main new feature is the "Overlay" option. After a photo is taken through the iPhone via the Nocturne app, users can activate the Overlay feature to show the constellations that are visible in the image.
The feature also has a feature that looks very similar to what is offered through Stellarium Web, an open-source browser-based planetarium that allows interested parties to pre-plan astronomical viewing events. The difference is the app will show the location of objects, like planets, based on photos taken through the app. So while it's less useful as a planning tool, it has its benefits for understanding what is visible from a specific location and time.
In addition to Overlay, the updated app can also render images differently (users can apply different styles to photos in the app) and image quality has been improved to reveal more stars.
"We are incredibly excited to be launching the latest version of the Nocturne app. It is our goal to always be thinking of ways to improve education and access to the night sky — for all — and we are proud of what we have achieved with this project." says Arnaud Malvache, President and founder of Unistellar.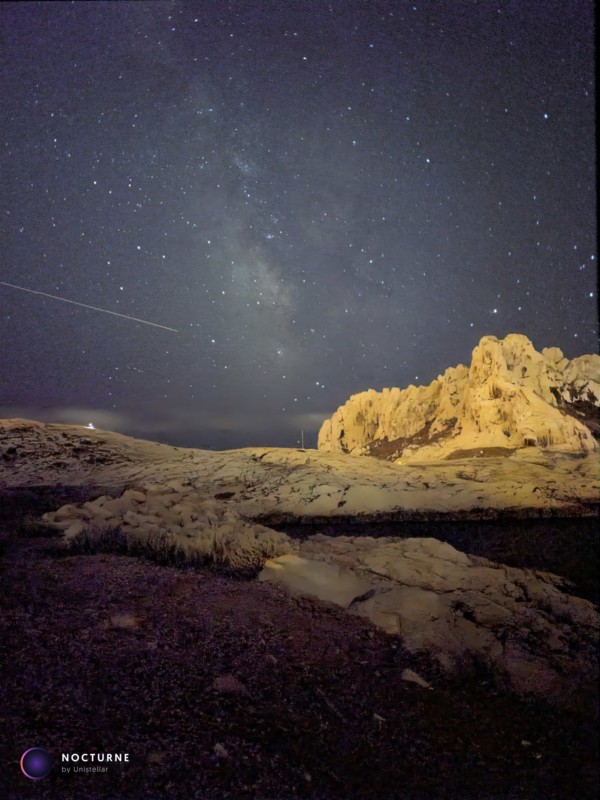 "Being able to not only photograph the stars but identify which constellations and astronomical objects you are capturing in your own pictures is another way to increase our knowledge and understanding of what lies beyond Earth."
While Unistellar's eVsope 2 telescope is a pricey $4,200, the Nocturne app is a lot more approachable in price: it's free. At the time of publication, the app was only available on the Apple App store, but the company is working on an Android release and those interested in being alerted to its availability can sign up for a notification on Unistellar's website.