Actress Who Said Paparazzi 'Weaponize' Copyright Settles Lawsuit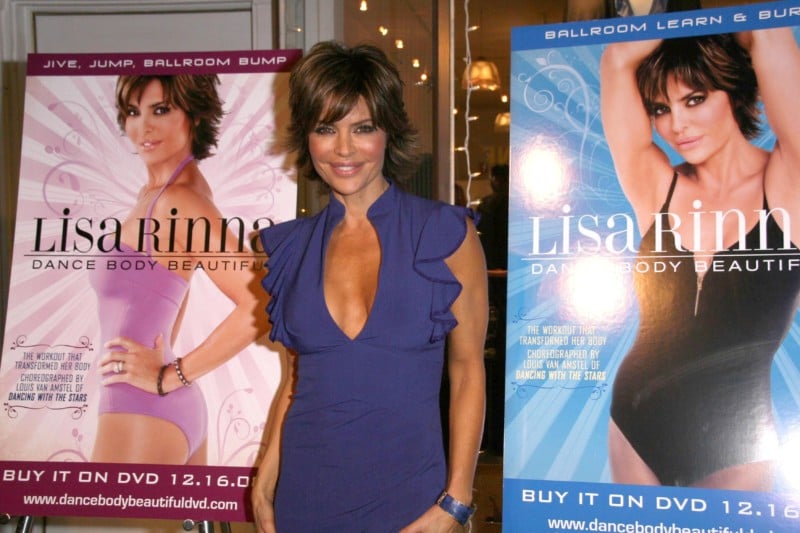 After claiming paparazzi "weaponize" the copyright act, actress Lisa Rinna has settled her $1.2 million lawsuit with a photo agency after posting images of herself on her Instagram account without prior permission.
Real Housewives of Beverly Hills star and television personality Rinna shared a series of pictures featuring herself and her two adult daughters on her personal Instagram page.
The images were taken by paparazzi photographers represented by photo agency Backgrid, but she hadn't paid for the use of the pictures before posting them to her 3.4 million followers on Instagram.
Backgrid first launched a legal campaign with a letter claiming $1.2 million in damages from Rinna. After Rinna refused to pay, the agency filed a lawsuit in June last year for alleged copyright infringement.
According to the lawsuit filed by Backgrid, Rinna used at least eight watermarked paparazzi photographs to sell her beauty products and promote her tv series Real Housewives of Beverly Hills on social media.
The agency told the court that they had "suffered substantial economic damage" as a result of Rinna's alleged misuse of images.
Backgrid argued that "each posted photograph elicits thousands, and frequently, hundreds of thousands of comments from fans. Moreover, the account is not private, so anyone, including those who do not "follow" her account, has access and can view the uploaded photographs, including the photographs at issue in this lawsuit."
Initially, Rinna fought back. In October, she asked the judge to reject Backgrid's claims on the grounds that the photo agency had "effectively 'weaponized' the Copyright Act" (to make up for lost revenue during the pandemic when most celebrities stayed locked down or weren't as recognizable under masks.
However, Radar Online reports that Rinna and Backgrid quietly reached a settlement. The settlement will allow both parties to avoid a public trial, which was scheduled for July.
A lawyer for the photo agency recently told the court, "The parties have agreed to settle this case with a full and final release of all claims and parties." The case will be officially closed no later than July 15.
Rinna is not the first nor the last celebrity to misuse intellectual property. Singer Dua Lipa has been sued for the second time for allegedly posting an image of herself without the paparazzi photographer's permission
Last year, LeBron James settled his lawsuit with a photographer over his alleged misuse of a photo on social media.
---
Image credits: Header photo licensed via Depositphotos.