Adobe Plans to Make Photoshop on Web Free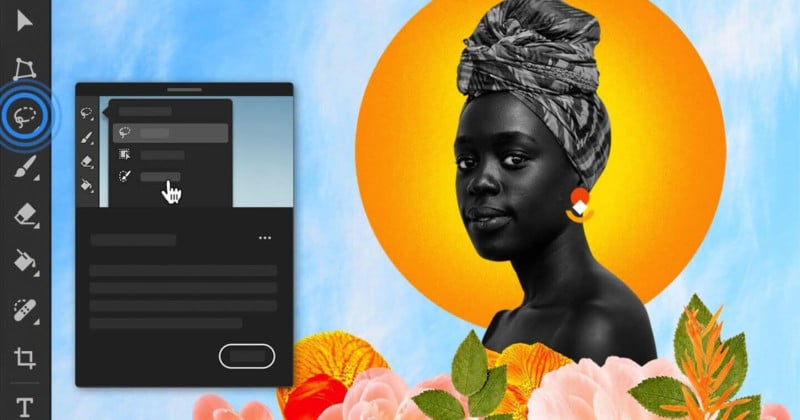 Adobe has revealed that it plans to make the browser-based version of Photoshop available to everyone for free as a way to introduce more users to the application.
Speaking to The Verge, Adobe's Vice President of digital imaging Maria Yap confirmed that the company is currently testing a "freemium" model in Canada that would allow anyone to use Photoshop on a browser through an Adobe account. The company says it has plans to lock some features off to paying subscribers in the future, but did not provide details on which features it might throw behind a paywall or which ones would always remain free.
Adobe says it is testing the free model to allow more people to experience the platform which has been locked behind paid methods — either a software purchase or subscription — for as long as Photoshop has existed.
"We want to make [Photoshop] more accessible and easier for more people to try it out and experience the product," Yap tells The Verge.
"I want to see Photoshop meet users where they're at now. You don't need a high-end machine to come into Photoshop."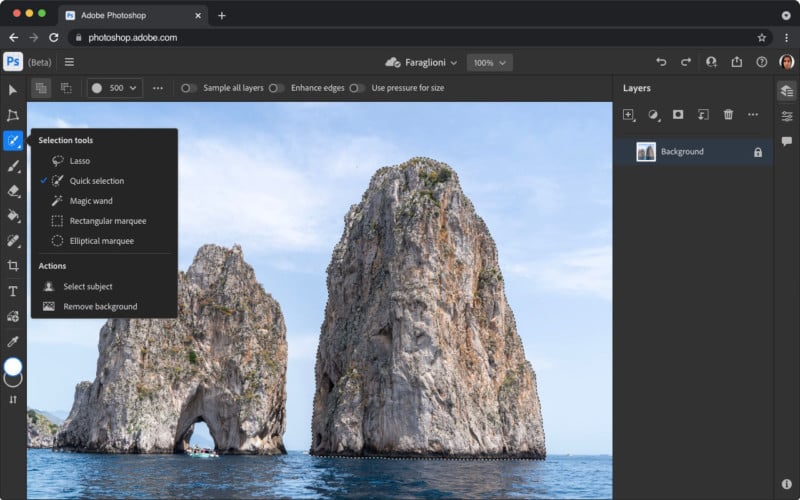 Adobe hasn't said if or when it plans to expand the test outside Canada nor did it provide details on when the program might fully launch.
Photoshop on Web launched last October as a public beta and while it is not as fully featured as the desktop application, it is compatible with it. Users can start editing on the web and invite anyone to view or comment on the file without a Creative Cloud subscription or the need to download any software. The platform is especially powerful for Adobe to target younger creatives since it can work on Google Chromebooks, which are one of the leading computers that are deployed in classrooms.
Adobe has put significant resources into cloud and browser-based creative tools. In addition to Photoshop and Illustrator for the Web, the company launched Creative Cloud Express late last year.
Much of Adobe's recent efforts seem to be in response to the success of Picsart, which has exploded in popularity over the last couple of years and whose users create a billion edits a month. Adobe has a leg up on Picsart when it comes to the power of its software, although Picsart tends to focus more on "fun" than trying to go head-to-head on features with Adobe. Dipping into the "freemium" market is almost certainly a response to Picsart and its business model, however, which shows how seriously Adobe is taking the upstart photo editor.