Shutterstock Acquires Pond5 for $210 Million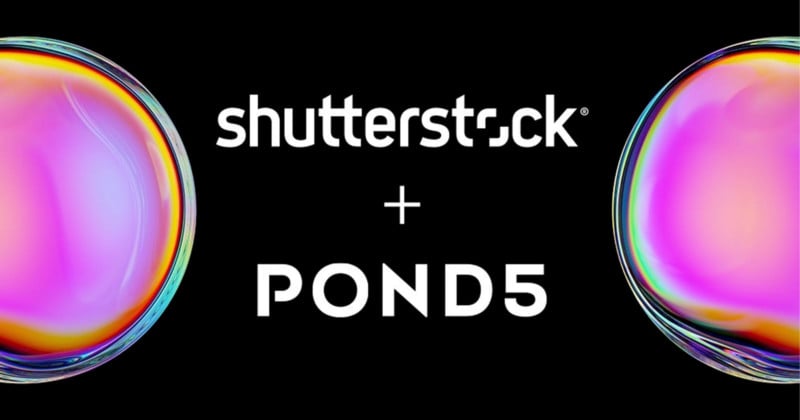 Shutterstock has announced that it has acquired the world's largest video-centric stock agency Pond5 for $210 million.
Pond5 was originally founded in 2006 and since then has built a network of artists of over 115,000 active contributors in 180 countries who upload over 2.5 million assets monthly, making it the leading video-centric stock agency. It has built a sizeable list of clients that includes Netflix, Disney, NBC, BBC, the Discovery Network, and The Wall Street Journal. The company says its assets can be seen everywhere from in Succession and The Queen's Gambit to video games and Super Bowl ads.
"We could not be more thrilled to join forces with Shutterstock to lead the video and music space," Pond5's CEO Tom Crary says. "Our combined editorial offerings will be a competitive force in the market, and offer additional choice to customers with highly exclusive editorial video content."
Pond5's library is extensive. The company hosts more than 30 million licensable video clips, 1.6 million music tracks, and 1.7 million sound effects assets. With its acquisition, Shutterstock says it continues to position itself as the premium destination for all manner of stock assets ranging from editorial photography to sound effects and video clips. The company says that Pond5's current customers benefit as well since the acquisition will provide them with expanded distribution rights for licensed content in new regions.
Shutterstock clients will be able to now access Pond5 assets, but the companies did not specify if that would require accessing Pond5 directly or if the company's library would be added to Shutterstock's main interface.
"With this acquisition, we are able to offer our customers across global agency, corporate, and media channels access to one of the largest premium archival collections in the industry. Shutterstock is constantly reinventing, and this acquisition brings together powerful creators and exceptional content to ensure our customers have world class video, music and editorial collections at their fingertips," Jamie Elden, Chief Revenue Officer at Shutterstock, says.
Shutterstock will acquire Pond5 for $210 million in cash, almost three times what the company paid to scoop up 3D-render stock agency TurboSquid in 2021. The company also owns PicMonkey, Offset, PremiumBeat, and Amper Music.
Shutterstock's influence in the stock agency space grows ever vaster. It currently boasts over two million contributors with more than 405 million images and 25 million video clips available in its licensable library.