Take a Soothing 360-Degree Ride on the World's Largest Model Railway
Miniatur Wunderland, the world's largest model railway, has published an hour-long, 360-degree video that takes viewers on a soothing ride through multiple miniaturized recreations of iconic global locations.
Since the year 2000, Miniatur Wunderland has been steadily expanding the miniature worlds that feature model trains. The exhibit lives in Hamberg, Germany, and currently features 10 locations from around the world, with future theme worlds planned to be added as far ahead as 2028. Presently, and highlighted in the video, the train will take viewers through locations like Scandinavia and Hamburg, to Las Vegas and Switzerland, to Rome and Rio de Janeiro.
The video is not one seamless take through all of the many locations at Miniatur Wunderland, which likely means it would take more than an hour to ride the entire length of tracks through every one of the exhibit's themed worlds.
The Ever-Growing World of Minatur Wunderland
The Miniatur Wunderland is the Guinness World Record certified largest model railway layout in the world and calls itself Hamburg, Germany's number one tourist attraction. It has played host to more than 20 million visitors from all over the world and the unique miniature world has been created in an area of 1,545 square meters and has taken around 990,000 working hours to produce at its current size, and is still growing.
As an example of the scale and time it takes to build each world, the United States themed section took 99,000 working hours to build over the course of a full year.
Miniatur Wunderland says that there are a wealth of details across the vast exhibit, which includes more than 290,000 figures and a multitude of both moving and stationary vehicles including cars, ships, and airplanes.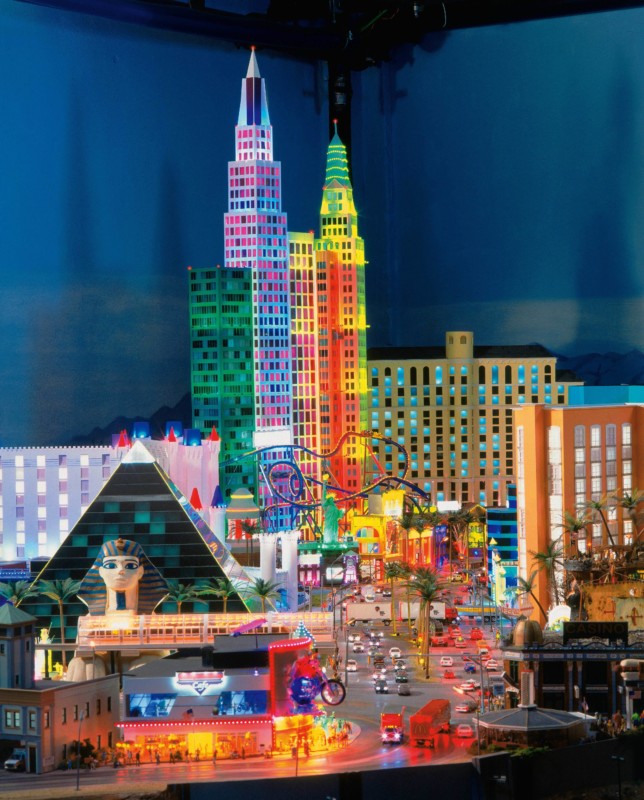 The most recent themed addition to the Wunderland was Rio de Janeiro, which was the first South American world to be added and takes up a space of 46 square meters.
The exhibit says that over the next few years, Patagonia, the rainforest, parts of Central America, and the Caribbean will be added, with current plans to finish both regions between this year and 2024. But the build won't just focus on Central and South America, as both Monaco and Provence are also being constructed and will be added this winter. After that, Asia will be the focus for 2026 and 2027.
---
Image credits: Minatur Wunderland.