Benro is Crowdfunding its Aureole 3-in-1 Filter System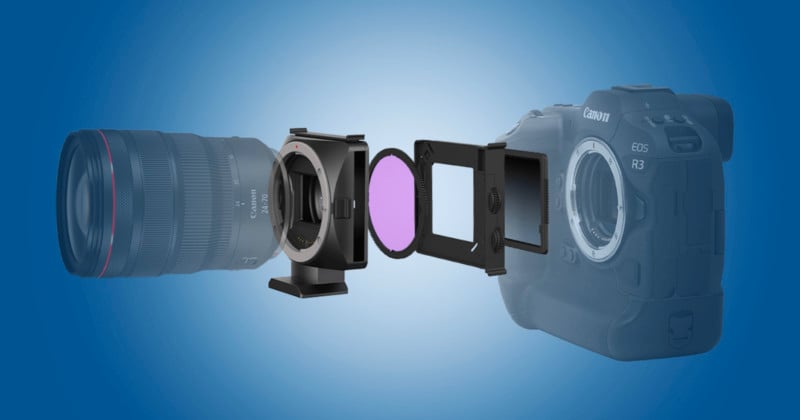 The Benro Aureole, originally announced in January, is officially launching on Kickstarter. The company says it is the first detachable, multi-function system that allows photographers to both adapt lenses and also use filters.
Benro says that the traditional method for mounting filters is flawed, as the filters are troublesome to remove or replace. Additionally, square filters rely on a lens holder that increases the weight of the entire device and adds to the complexity. To solve these problems, Benro created the Aureole.
The drop-in filter system incorporates a dual filter mounting system that allows photographers to change filters without removing the lens or the adapter, which it claims reduces the tedious task of removing or replacing filters and lets photographers focus on capturing a great image.
The Aureole also allows for both square and round filters to be used, a contrast to other filter holders on the market that only support one or the other. Because of its design, the Aureole can fit square graduated neutral density filters and allows the flexibility for both horizontal and vertical capture.
Benro claims that traditional drop-in filter adapters force buyers to separately purchase an adapter and filter, but the Aureole will ship with a filter adapter, filter holder, and filter.
The design of the Aureole means it can also work with lenses that are traditionally difficult to use filters with, such as ultra-wide angle lenses with a dome front element.
Benro is offering two filter holder types — landscape and video — which can be used interchangeably. The video filter holder features support for two circular filters with one dial. The landscape filter holder supports one circular and one square filter, with two dials.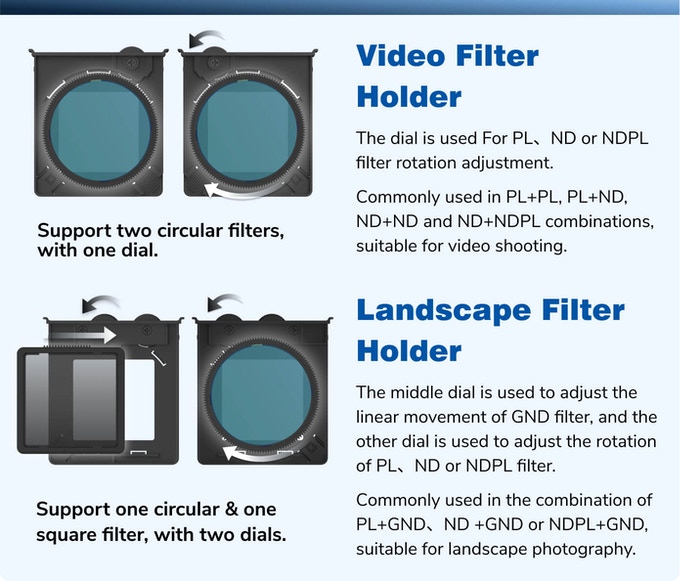 The Benro Aureole is available in multiple mount configurations:
The Benro Aureole is available to back on Kickstarter starting at $185, which includes the mount adapter, video filter holder, two polarizing filters, a circular clear filter, and a filter bag. The addition of a landscape filter holder, graduated filter, and two neutral density filters along with swapping to one polarizing filter and two clear circular filters will cost $296.
Benro expects to deliver to backers by June of 2022.
---
Disclaimer: Make sure you do your own research into any crowdfunding project you're considering backing. While we aim to only share legitimate and trustworthy campaigns, there's always a real chance that you can lose your money when backing any crowdfunded project.