Over 80% of NFTs Minted for Free on OpenSea Were Fake or Stolen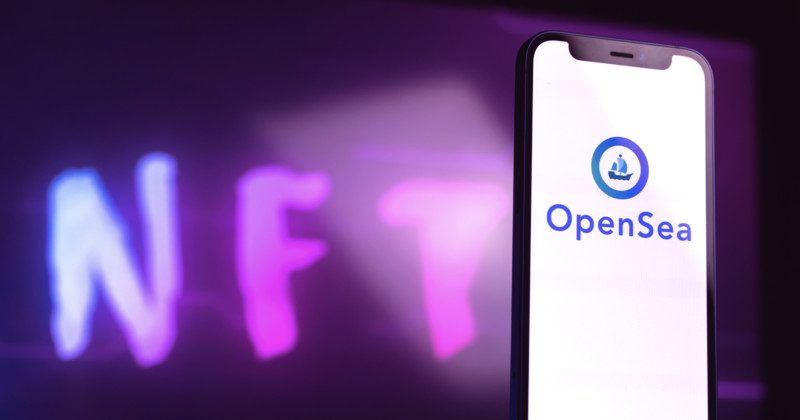 OpenSea, one of the largest marketplaces for non-fungible tokens (NFTs), recently put a cap on the number of NFTs that could be minted for free. It was removed after an outcry, but OpenSea revealed that it was added due to massive amounts of misuse.
Up and Down on the OpenSea
As explained by Engadget, OpenSea has been the center of controversy lately. Just a few months ago, one of its employees was forced to resign after using insider information to profit from NFT drops. But now a new controversy has emerged around the company's free minting tool that, at first, was available with no restrictions.
But suddenly and without warning this week, OpenSea put a cap of five collections and 50 items per collection made with its free minting tool.
To address feedback we've received about our creator tools, we updated our collection storefront contract limits to only support the creation of up to 5 collections and 50 items per collection.

— OpenSea Support (@opensea_support) January 27, 2022
As expected, this announcement wasn't met with positive feedback from the community as the tool was used to avoid paying a "gas fee," the term used to describe the fee crypto miners charge to write data on the blockchain.
To all the creators in our community impacted by the 50 item limit we added to our free minting tool, we hear you and we're sorry.

We have reversed the decision.
But we also want to offer an explanation ↯ pic.twitter.com/Y3igaE1RM2

— OpenSea (@opensea) January 27, 2022
The blowback was loud enough for OpenSea to remove that restriction, but in the process, the company revealed why it had instituted one to begin with: mass fraud and theft.
More Than 80% of Free NFTs Were Fraudlent or Plagiarized
In a thread spotted by Vice, OpenSea apologizes for implementing the limit on its free minting tool, but explains that it was done to address a major problem on the platform. The company saw mass misuse of the feature increase exponentially recently and over 80% of the items created with it were plagiarized works, fake collections, and spam.
However, we've recently seen misuse of this feature increase exponentially.
Over 80% of the items created with this tool were plagiarized works, fake collections, and spam.

— OpenSea (@opensea) January 27, 2022
"We didn't make this decision lightly. We made the change to address feedback we were receiving from our entire community. However, we should have previewed this with you before rolling it out," OpenSea writes.
"In addition to reversing the decision, we're working through a number of solutions to ensure we support our creators while deterring bad actors. We commit to previewing these changes with you in advance of rolling them out. Please give us feedback along the way."
As Vice points out, the free minting tool is a highly used feature, and the fact that OpenSea was willing to put a major restriction on it without warning shows the extent of the problem — a problem that now, again, is not actively being addressed.
OpenSea has not elaborated on other methods it might use to prevent the misuse of its tool, but the existence of fake, plagiarized, or stolen NFTs isn't a new one and it isn't clear if there is a way to prevent them from being created. PetaPixel has reported on this issue before, and there are many photographers who have loudly complained that the platform has not done enough to protect them or their work. The choice to limit free mints did appear to be a reasonable way to slow down theft, but it clearly wasn't one OpenSea's users were willing to see implemented long term.
---
Image credits: Header photo licensed via Depositphotos.