Samyang Unveils the AF 135mm f/1.8 For Sony E-Mount
Samyang has announced that it has reimagined its manual focus 135mm f/2 telephoto lens that it launched in 2015 as a new and improved autofocus version, the AF 135mm f/1.8 for Sony E-mount.
Design and Construction
Samyang says the optical construction of the lens is newly designed, despite the background of the optic coming from a lens it originally released in 2015.
The AF 135mm f/1.8 FE lens is constructed of 13 elements in 11 groups, six of which are special optical lenses including three extra-low dispersion lenses, two high-refractive index lenses, and one ultra-precision aspherical lens.
Samyang says the three extra low-dispersion lenses produce clear image quality and effectively control chromatic aberration, while the two high refractive lenses and an ultra-precision aspherical lens deliver excellent sharpness and contrast in all areas of the image.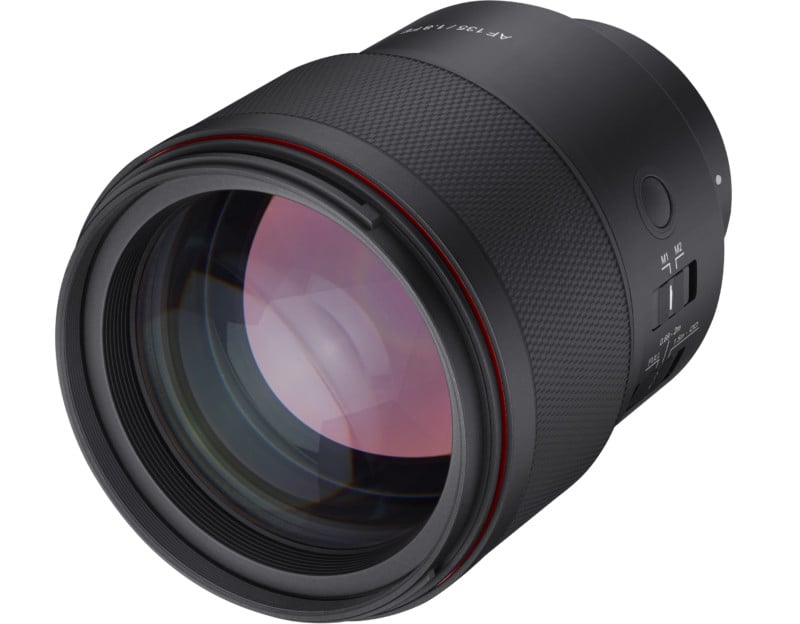 Although it is a 135mm telephoto lens, it has an extremely close focusing distance of 0.69 meters (about 2.26 feet) and a maximum magnification of 0.243x for close-up photography.
Samyang has equipped the lens with a focus hold button that keeps the lens locked to a particular focusing distance and can be assigned with functions such as Eye AF from the camera menu. It also has a custom switch that can be set to allow adjustment of the aperture silently by rotating the focus ring. The company plans to add more functions to this switch through future firmware updates. Finally, the lens has a focus range limiter switch.
The AF 135mm f/1.8 does have weather sealing as well that protects the lens from light rain, snow, and dust.
Autofocus
Samyang has employed a linear stepping motor to drive its autofocus system and claims that its performance is strong enough for both photo and video use. The company says the optical design minimizes focus breathing and that there is almost no change in the angle of view when adjusting the focus from close to infinity.
Optical Excellence, Superb Resolution
Samyang says that its new telephoto AF 135mm f/1.8 FE lens is equipped with outstanding optical performance as well as autofocus capabilities that the company has been steadily evolving over the last few years. The lens is touted as having superb resolution and ultra-precise aspherical lenses that create a soft bokeh combined with sharp rendition of subjects. The company also says that despite these advancements, the lens is still lightweight which makes it suitable for hand-holding in various applications like portraiture and landscape work.
"The Samyang AF 135mm f/1.8 FE is lighter than other 135mm lenses compatible with full-frame Sony FE mount, but it realizes overwhelming resolution in the entire image area and expresses the subject with clear image quality," the company says. "You can capture the subject's details from the fluttering hairs of models to the twinkling of nebulae light-years away with unprecedented resolution."
The lens is able to produce an extremely narrow depth of field and, thanks to the wide f/1.8 aperture, smooth and dramatic background blur that effectively separates a subject from the background.
Below are a few sample images from Samyang that have been taken with the new lens: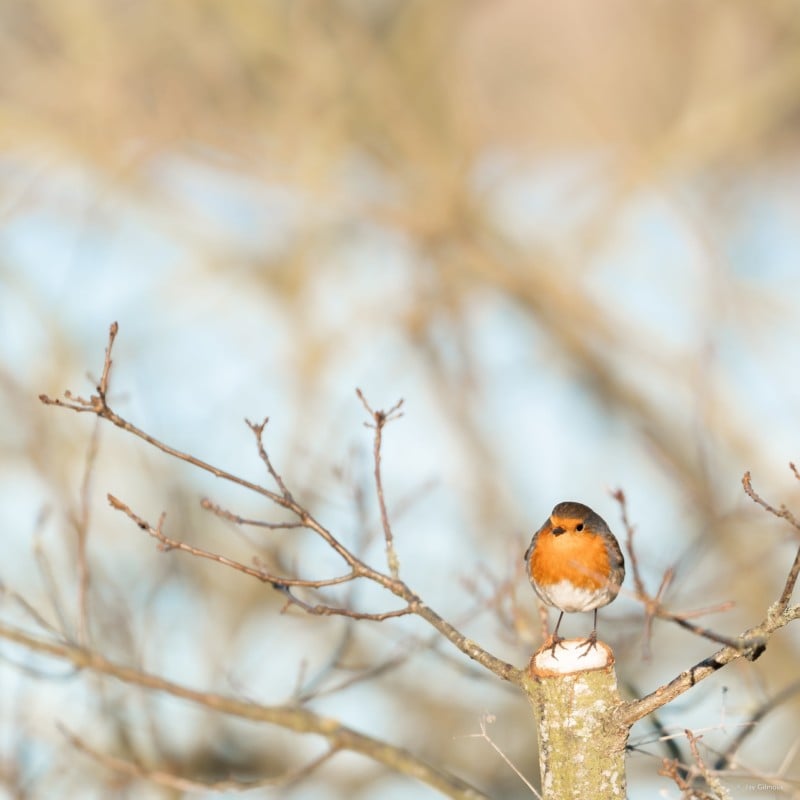 Pricing and Availability
The Samyang AF 135mm f/1.8 FE is available for pre-order directly from Samyang for $999. The lens is expected to start shipping in March of 2022.