Fujifilm's New Fujicolor 200 Looks to be Kodak Gold 200 in Disguise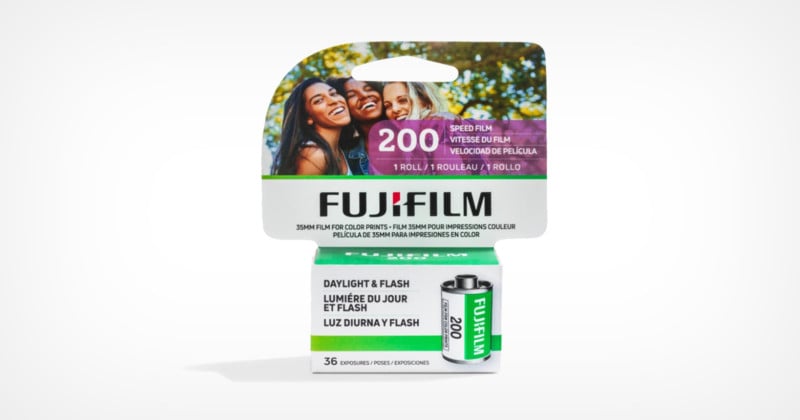 Fujifilm released a new Fujicolor 200 film in December, but astute film fans noticed something unusual about the curves diagram in its datasheet: namely that it looked awfully familiar to Kodak Gold 200.
The Fujifilm Fujicolor 200 that was originally launched in 2019 has a completely different specification than this new version that was just launched in December of 2021. The packaging has also been changed.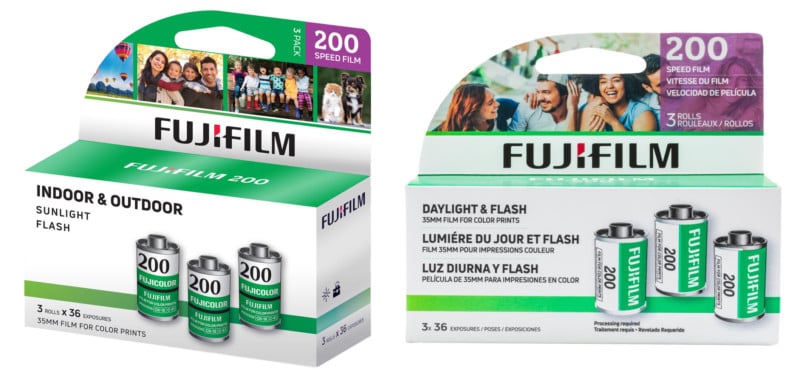 As spotted by the Analog Reddit community, a comparison between the new specification sheet for the December 2021 relaese of Fujicolor 200 and Kodak Gold 200 reveals that the spectral sensitivity curves for each are remarkably similar: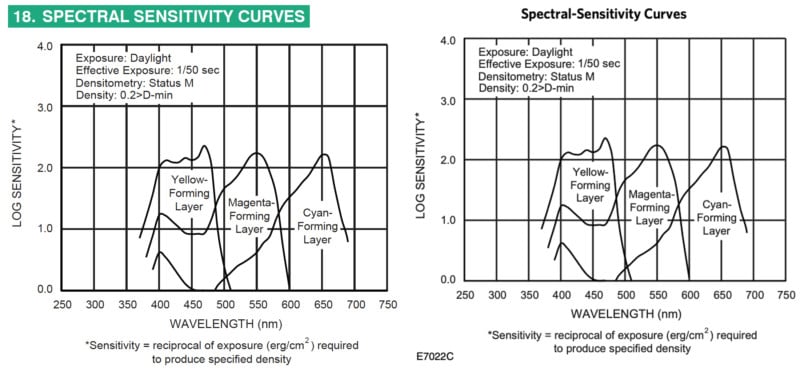 Below is the spectral sensitivity curve for the Fujicolor 200 produced prior to December of 2021:
When reached for comment, Fujifilm tells PetaPixel that it not only changed the packaging to appeal to a younger audience but admits that it works with partners to produce its products, which certainly makes it possible that the two films are one and the same. That said, the company did not directly respond to the request for confirmation of this.
Below is Fujifilm's full statement to PetaPixel:
With the welcome shift in market demand for color film driven by younger generations (i.e., GenZ/Millennials) discovering, and revitalizing film photography, Fujifilm is pleased to have introduced in December 2021 the updated release of "FUJIFILM 200" (ISO200 color film) in single roll and three packs.

To address the new target audience for consumer film, Fujifilm has updated the packaging of the film to appeal to the Gen Z/Millennial audience. The new product packaging includes friends celebrating and having fun – situations to use film to capture the everyday moments.

Fujifilm works with a pool of valued partners around the world as part of the production process to ensure we can continue to deliver high-quality imaging products to delight customers.

Fujifilm is pleased to continue the legacy of analog photography and film so all generations can experience the joy of photography.
As noted by Kosmofoto, Fujifilm has struggled to meet market demand for color negative film as the medium has ballooned in popularity over the last several years, which have been exacerbated by the supply shortages that have been brought about by the coronavirus pandemic. Fujifilm even stopped production of film at the onset of the pandemic, but stayed committed to selling film.
Fujifilm's new CEO has publicly stated he intends to stay in the camera space, but also has allocated significant company resources into healthcare. In June of 2021, Fujifilm invested $850 million into its biotechnologies division and on July 1 it closed its large Greenwood, South Carolina manufacturing facility that was mainly responsible for a range of printing plates, inks, papers, and disposable cameras.
The new Fujifilm Fujicolor 200 is currently available in single packs for $7 and three-packs for $19.