Laowa Argus 45mm f/0.95 FF Review: Unique Focal Length and Unreal Bokeh
In the last few years, Chinese lens manufacturer Venus Optic has released a plethora of versatile, unique, and affordable fast aperture lenses for most camera systems on the market. Today the company has officially launched the latest lens in the Argus lineup, the Laowa Argus 45mm f/0.95 FF — one of the first full frame 45mm lenses with a maximum aperture of f/0.95.
Like the previous Laowa lenses I was able to test, the $799 45mm f/0.95 FF stays true to form by keeping these lenses feeling solid and as heavy-duty as many of the cinema-lens competitors. The "human eye" 51.3° angle of view lens checks in at 835 grams (1.84 pounds) and is a fully manual lens, meaning those who rely on autofocus will have a steep learning curve since both the focus and aperture need to be set manually.
Realistically, these lenses are really designed for video but since my own work (and PetaPixel as well) focuses mostly on still photography, the review will be done from that perspective.
Build Quality and Design
The new 45mm Argus looks, feels, and behaves just like its sibling lenses ( the 35mm f/0.95 and 33mm f/0.95) where it sits as a very high quality and durable feeling lens. While the lenses are designed for newer mirrorless cameras (Nikon Z, Canon R, and Sony F), they look and feel bigger like their true cinema counterparts. Following this trend, the 45mm f/0.95 also features a smooth "clickless" aperture and focus ring that allows for smooth transitions and focus pulling (for video).
Unlike the 33mm lens, the 45mm f/0.5 features a "click" lock that when enabled, will allow clicking in of the aperture ring. While there is enough tension in both the focus and aperture rings that I wasn't able to notice any drifting when set to smooth, the click mode will definitely provide some ease of mind to videographers and photographers who worry about accidentally shifting the aperture mid-shoot.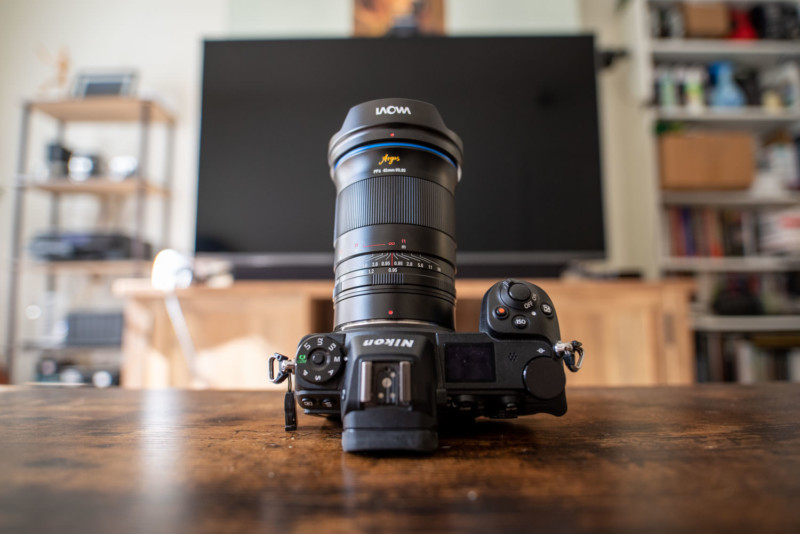 The lens features an internal focus design with one fixed, and two moving groups that the company claims will ensure top image quality at every focus distance, during my testing I found this to be pretty accurate, however, there is a rather noticeable and extended focus throw, even compared to the previous lenses. This is likely intended since at such shallow depths of field (f/0.95), precise focusing will be a massive requirement.
While this is a good feature, it is still awkward when shooting hand-held as it will take several twists of the focus ring (approximately 300°) to go from minimum to maximum focus distances.
While the focus distances showed consistency, there was some noticeable vignetting in the corners of the lens when stepping down to the shallower depths of field (as shown in the gifs below). This is a small trade-off and for the most part, a pretty common issue with lenses of a similar speed, size, and focal length. However, the 45mm seems to start squeezing things in on the corners more and more as you set the aperture to its f/0.95 extreme.
That being said, as you bump the apertures up, the outer edges get noticeably sharper once you move to f/4.0 or higher, making it actually a useful lens for landscape and travel.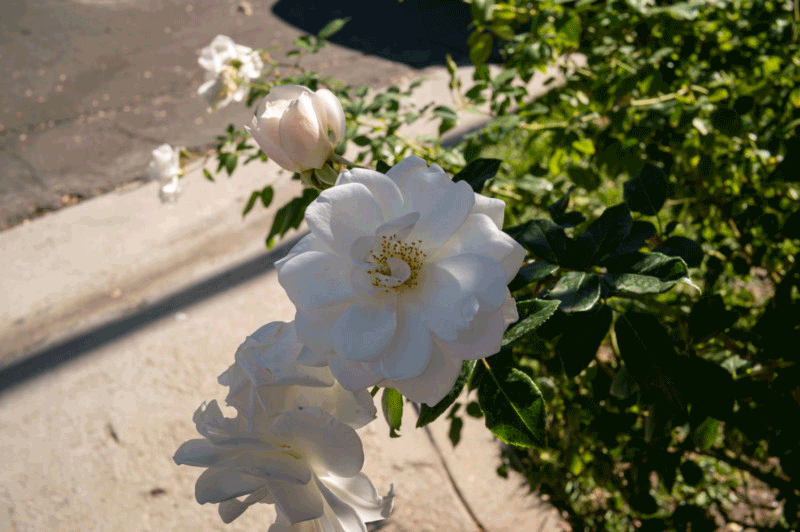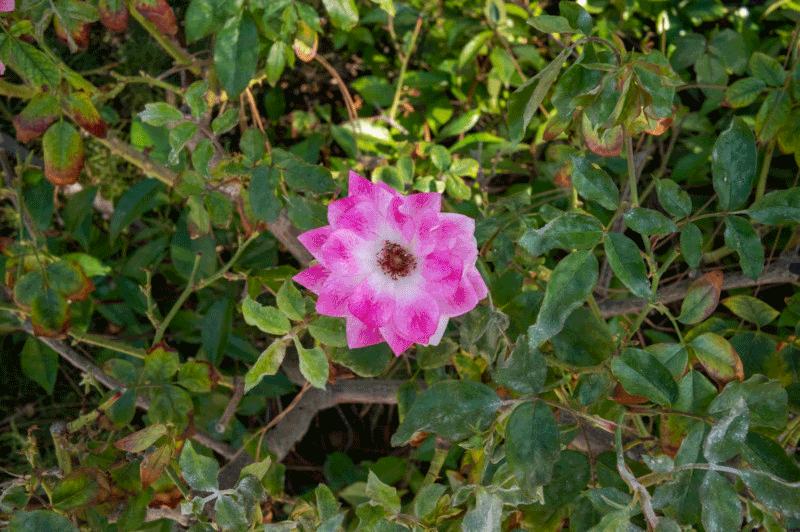 With portraits, the lens performed much as you would expect when shooting wide open with most of the frame (including the center) being rather soft. After some significant testing with portraits, I found the "sweet spot" to be around the f/2 mark (as shown in the sample images below) that allowed for a shallow depth of field with my focus zone being mostly consistent from center to edge.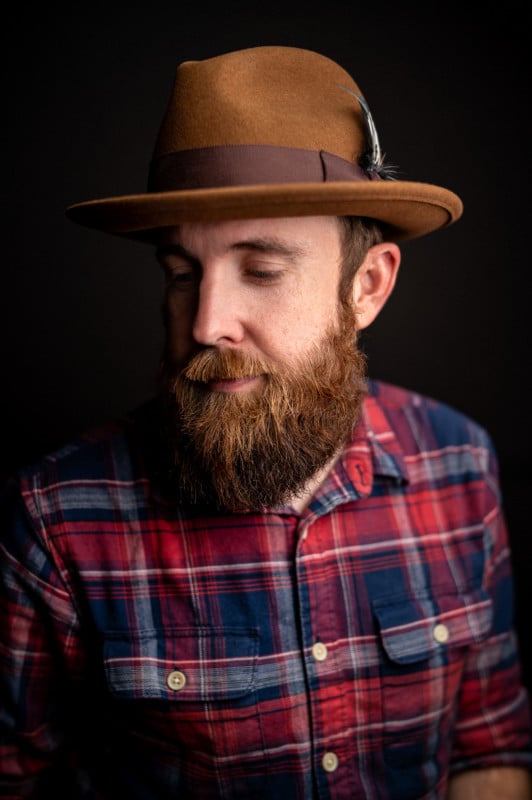 To be fair, people who buy f/0.95 lenses don't really care about the edge-to-edge sharpness of the lens, as those creatives are seeking the ultimate bokeh machine to put their subjects truly in focus. In these cases, it is important to keep the subject closer to the center of the frame and enjoy the bokeh explosion that the f/0.95 Argus lenses can provide. When shooting wide open there were no harsh spots or rings in the frame, (except for the far corners) just an abundance of smooth bokeh.
Sample Images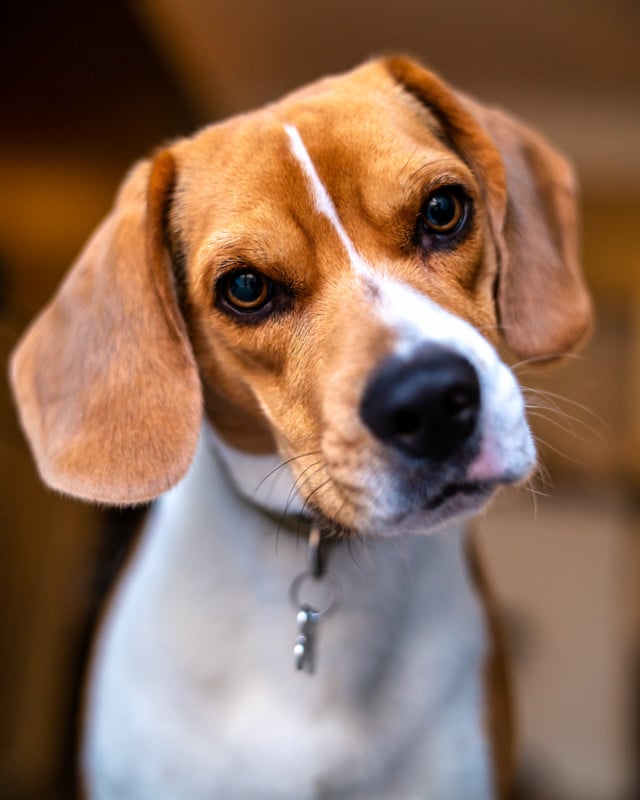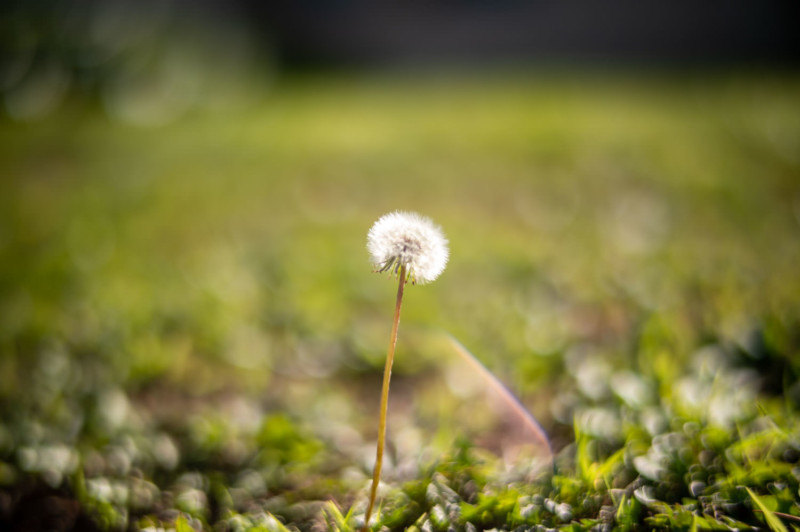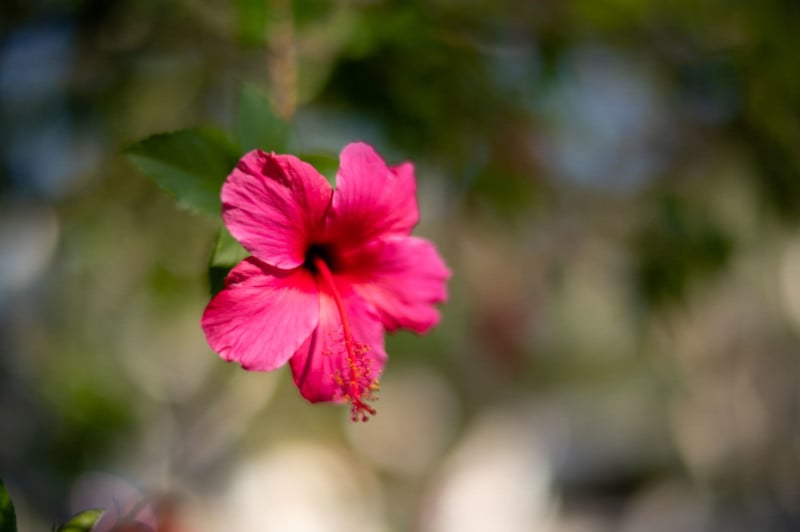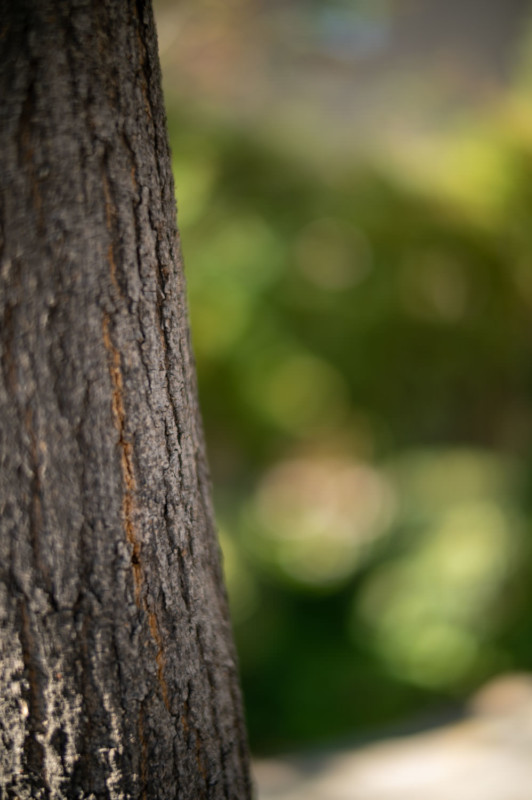 Are There Alternatives?
The 45mm f/0.95 FF Argus lens from Venus Optics sits in a rather interesting position since 45mm optics are a pretty rare focal length, especially those that offer an f/0.95 aperture. Alternatives for the most part will leave you choosing between a 35mm, 50mm, or 58mm lenses with apertures that are close, but not as wide open.
Brands like Mitakon offer a 42.5mm f/1.2 while Samyang offers Sony shooters a 45mm f/1.8 AF lens. Meaning even with the 7artisan and other more specialized lens manufacturers, the Laowa 45mm f/0.95 FF Argus lens sits pretty much in a league of its own.
For close alternatives, there is the $649 Mitakon 50mm f/0.95 M, or the $755 TTartisan 50mm 0.95.
Should You Buy It?
I personally loved the look and feel of the images captured with this lens, but the wide focus throw left me frustrated when trying to capture subjects in motion like people or animals since it will take a significant amount of turning on the focus ring to get the subjects locked in when shooting wide open.
If you shoot entirely still images, there are several other lenses available at the 35mm to 50mm range (including 45mm) that have very fast autofocus, making them perhaps a more suitable solution for similar prices. However, most of those lenses will leave you with a max aperture of f/1.8 or f/1.4, leaving a lot of that extra bokeh on the table.
That being said, if you are a hybrid shooter that does both video and still images, or, are simply an absolute bokeh-addict that needs the shallowest of shallow depth of field for their work, then the answer is yes, you should definitely look into buying this lens. The Venus Optic Laowa 45mm f/0.95 FF Argus lens is a fantastic and affordable addition to any creatives kit bag for just $799.