Role-Reversal Photo Series Challenges Traditional Gender Stereotypes
Photographer Eli Rezkallah challenges gender stereotypes in his ongoing series, "In a Parallel Universe." The first subject of the series was gender reversal recreated through vintage advertising to show the disparity between traditional roles assigned to men and women.
Rezkallah is a fine art photographer and the founder of Plastik Studios and Plastik Magazine, based in Beirut, Lebanon. Rezkallah founded the studio at the age of 19 and saw his magazine become the first visual arts magazine in the Arab world, born out of a clear vision that Rezkallah wanted to convey and share with the rest of the globe.
Although dedicated to his studio work, Rezkallah also pursues personal photography, such as in his "In a Parallel Universe" series. After overhearing a family member mention that "women belong in the kitchen," Rezkallah felt ignited to respond to this outdated perspective through photography.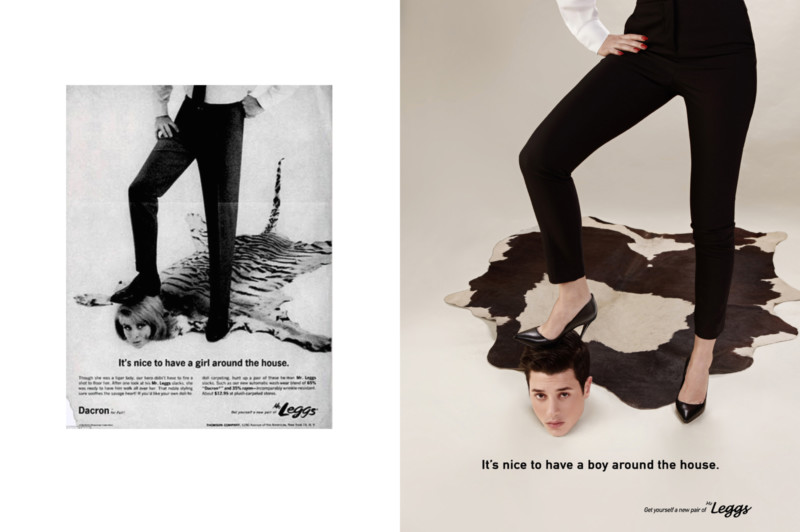 "Not only was I enraged, but I was also hurt and confused as to how the people that we love can say things that are so dangerous out of sheer habit," he says. "It made me want to tell those people: 'what if this was you? What if society functioned in a way that put you at a disadvantage or in a compromising position?'
The idea materialized through a series of role-reversal advertising-themed images, using traditional marketing materials from decades ago but in stark reversal. Rezkallah imagined women as a powerful force in the image, while men are assigned supportive roles that traditionally have been given to women.
Rezkallah tells PetaPixel that "people reacted positively to the project because it was like getting revenge — a lot of people from all genders felt empowered by the subversion in these photographs."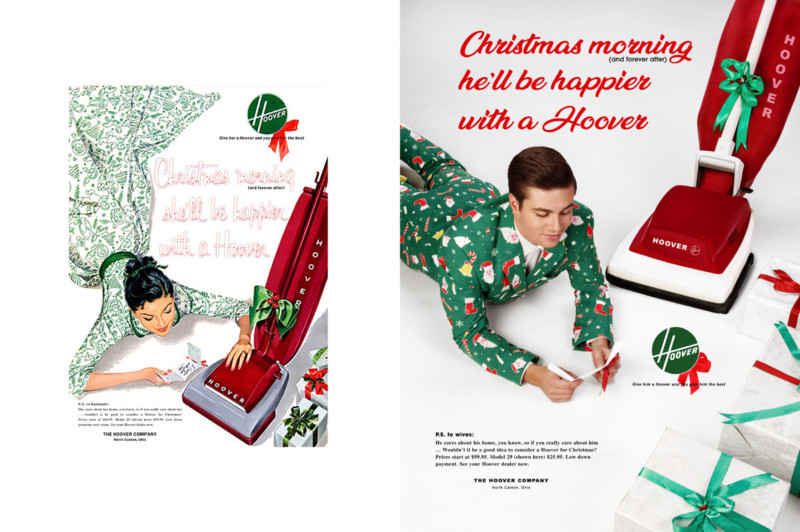 Both for his personal and professional work, it takes a sketched idea to start with which is followed by the production phase and use of intricate sets. Rezkallah says that when it comes to styling he is "very hands-on" with it. The difference now is that Rezkallah has relocated to the United States and has to communicate with his team in Beirut via video calls and meetings.
Rezkallah's personal work currently entails working on his first book and his first solo art show in New York this spring. "It will cover my journey into art, growing up in Lebanon during the war, and how my mental state informed my work," he says. "It's already been therapeutic going through the process, and I look forward to sharing it."
More of Rezkallah's work can be found on his personal Instagram, Plastik's website, and the studio's Instagram page.
---
Image credits: Photos by Eli Rezkallah.