Spinn.Design's New Camera Carrying System is Made For Comfort
Spinn.Design has launched the Spinn.Design CP.02 camera carrying system on Kickstarter. Made of both a plate and a strap, the company claims it gives photographers a more comfortable way to carry cameras and lets them be ready to shoot at a moment's notice.
Although there are numerous camera straps available already, the Germany-based company Spinn.Design claims to have found a gap in the market. With Spinn.Design CP.02 camera carrying system, the company focuses on camera handling and explains that other brands have missed the mark by not considering cameras with rear displays and large lenses.
"In my many years of professional experience as a DoP/cameraman and photographer, it has always been incomprehensible to me why carrying an SLR camera has to be so uncomfortable and awkward, why the camera slips off my shoulder or hits my stomach when I walk, why the strap is constantly hanging between my fingers and in front of my eyes," says developer Kai Wiehagen.
The new Spinn CP.02 product is based on a camera plate, which the company says is designed to improve the handling of cameras. As the straps are attached to the plate, not the top of the body as seen with most straps, the camera can rest facing downward.
In this arrangement, the straps don't interfere with the shooting process, whether the camera is handheld or attached to a tripod. The plate shifts the camera's center of gravity from top to bottom, which in turn makes carrying easier.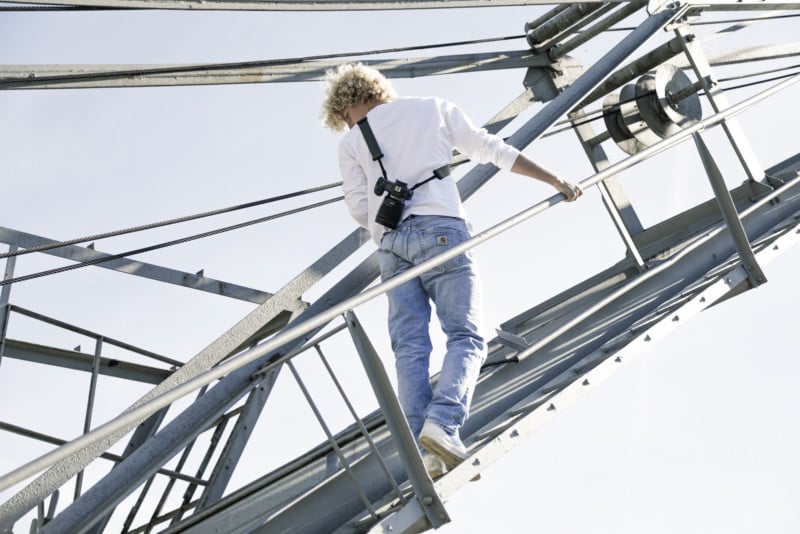 When shooting outdoors, the plate makes it easy for photographers to quickly pick up their camera and shoot, without the strap getting in the way or getting tangled.
The plate has a three-fold mount for the camera screw and is the company says it is a perfect fit for almost all popular camera models from leading manufacturers and works with all Arca-type tripods and quick-release systems.
The plate can be matched with the company's Spinn Strap or used with the photographer's own strap. The Spinn Strap's hardware is made of carbon-reinforced material and doesn't scratch the camera. It can be worn as a sling, or as a neck or shoulder strap.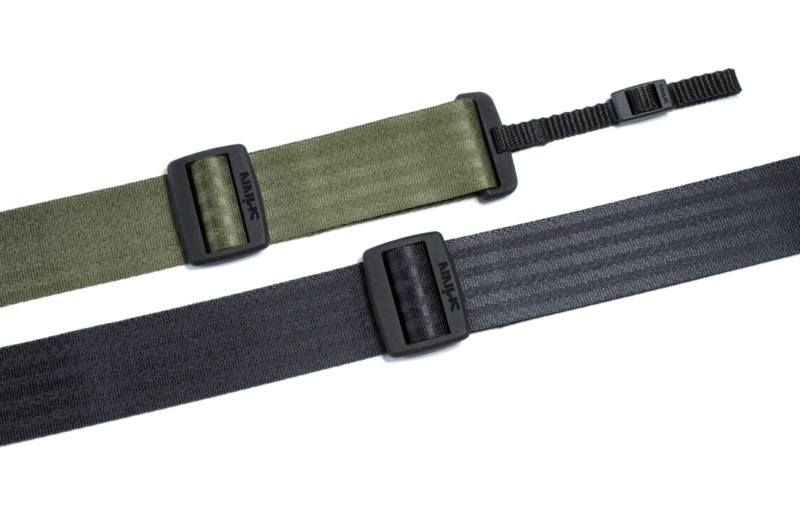 The company has an earlier version of the camera carrying system available on its website, however, the new Spinn CP.02 is available on Kickstarter, starting with a €39 ($44) pledge for the strap and €47 ($53) for the plate. Spinn.Design aims to have the backed orders delivered in February 2022.
---
Disclaimer: Make sure you do your own research into any crowdfunding project you're considering backing. While we aim to only share legitimate and trustworthy campaigns, there's always a real chance that you can lose your money when backing any crowdfunded project.