Help Identify Photos of Japanese Americans Incarcerated During WWII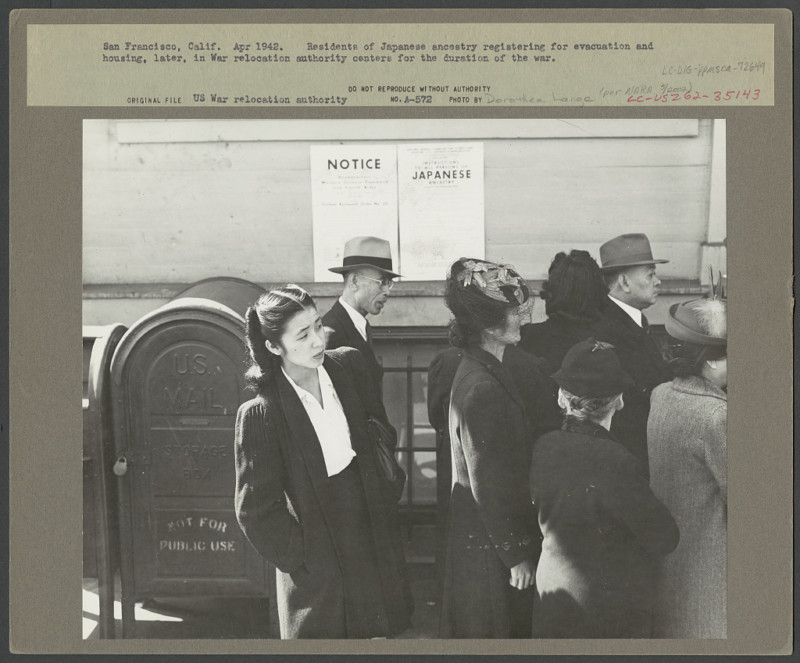 The photo above is of a woman named Shizuko Ina, but for nearly 80 years she remained unidentified until the staff at the Library of Congress were able to connect with her daughter and grandson.
The Library of Congress and Flickr are asking the public to help do the same for other photos of Japanese Americans who were sent to concentration camps in the United States during World War II as part of an effort to learn more about their unjust incarceration.
While noted in schools, it is not uncommon for the details of the United State's imprisonment of Japanese Americans to be overlooked or avoided as an unpleasant blemish on the country's history. During the war and after the attacks on Pearl Harbor, about 120,000 people of Japanese descent (most of whom lived on the west coast of the country) were forcibly relocated and incarcerated in concentration camps. Of that number, approximately two-thirds were United States citizens. While the United States said that it was done for national security reasons, many experts argue that it was also a manifestation of racism.
More information on the internment of Japanese Americans can be read in the United States Government National Archives.
With permission from Shizuko Ina's surviving family, the Library of Congress has added her name and information about her experience to the catalog record for the photo.
Photograph shows Shizuko Ina standing behind unidentified Japanese Americans at Kinmon Hall, San Francisco, on April 25, 1942, waiting for an appointment to be assigned "family number" 14911 before being removed from her home and incarcerated with her husband, Itaru Ina (1914-1977), in a detention facility at Tanforan Racetrack on April 30, 1942. She was later moved with her husband to a concentration camp in Topaz, Utah, and then to Tule Lake Segregation Center, near Newell in Northern California. The family was separated in July 1945 when Itaru was transferred to Fort Lincoln, a Department of Justice camp for "enemy aliens" in Bismarck, North Dakota, and reunited in April 1946 at Crystal City Internment Camp in Texas. (Source: Satsuki Ina, daughter of Shizuko Ina, February 2020)
"Survivors and descendants of the incarceration during World War II are encouraged to provide names of unidentified persons and deeper context for the history behind the photos," Flickr writes in the hopes that more photos can receive the same treatment that Shizuko's did.
The Library of Congress has published 30 of the photos that could use this same treatment as Shizuko's to Flickr and has asked the public to help identify some of the people depicted or provide additional information about the photos. Below are some of the images, the full album can be viewed on Flickr, and the full collection of 127 results can be found in the Library of Congress.