TIME Has Published its 100 Best Photos of the Year
TIME Magazine has published its annual selection of the 100 best photos of the year. The publication's selection of images paints a picture of a year of recovery after 2020 that may not quite be what many hoped for.
The TIME photo department's selection of images is an unranked list that doesn't name one particular image as best, but rather is just a series of photos that covers the most important and iconic moments of 2021. From George Flloyd's familly cheering at the jury's verdict, to the Taliban walking into Kabul, to Olivia Rodrigo in the West Wing, the photos distill a year down to a few select moments.
TIME writes that while 2020 was "uniquely cursed" and "the worst year ever," 2021 was one fraught with incomplete transitions and half-kept promises. The year got off to a rough start in the United States with the January 6 insurrection and assault on the capitol, and while the world sputtered back to life after coming to a near standstill the previous year, much of the planet has been held back due to limited supply and access to vaccines for the COVID-19 virus.
In a period where news and reality are often questioned, TIME notes that this year marks a concerted effort at addressing the problem and there are those who seek to guard the value of the pixels photographers capture. Multiple organizations are joining together to protect the provenance of photos that are published through the Content Authenticity Initiative and Microsoft's Project Origin.
"The mottled, checkerboard of a year is one we can all witness in the 100 images TIME's photo editors present here, unranked, as the best of 2021," the publication writes in a forward ahead of the photos.
Below are four of the covers TIME produced for the series of 100 photos that will be available on newsstands and to subscribers of the magazine: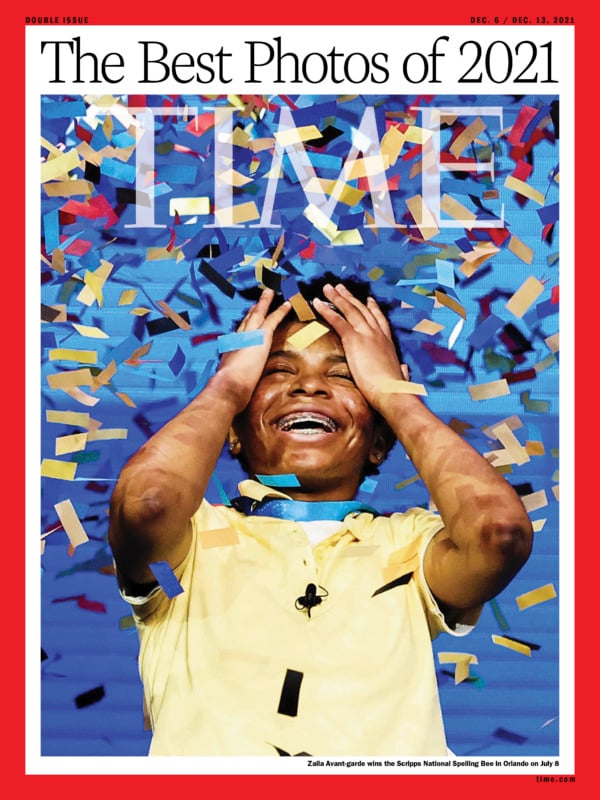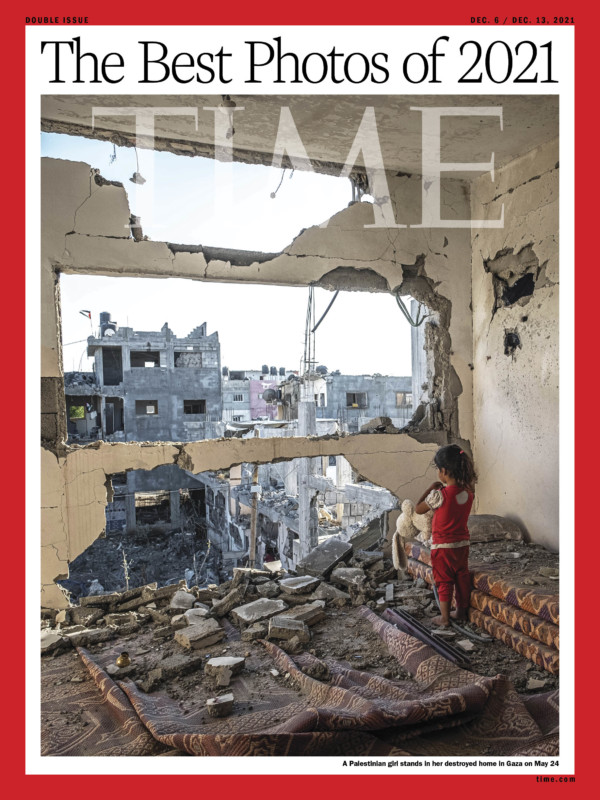 The full set of 100 photos can be viewed on TIME's website.
---
Image credits: All photos individually credited and provided courtesy of TIME Magazine.