PayPal is Reportedly Trying to Buy Pinterest for a Whopping $45 Billion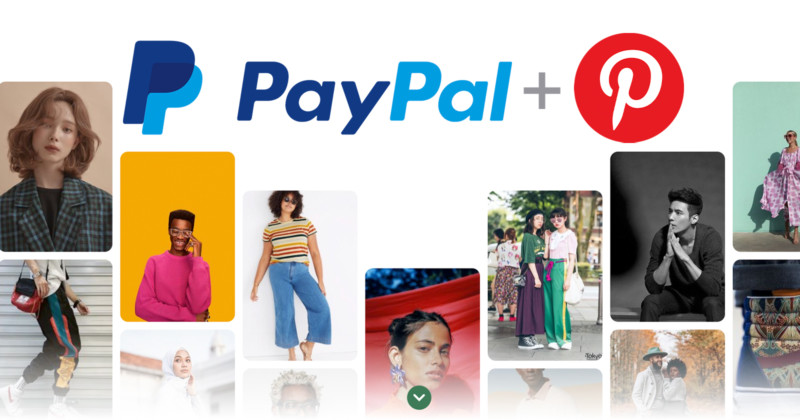 Paypal has reportedly offered to buy the digital pinboard site Pinterest for $45 billion, which could bring more tie-ins to financial technology and e-commerce.
According to a report by Reuters, the value has been offered, but is not final.
Pinterest has been widely used by photographers and creatives alike to create mood boards and inspiration books as a tool for upcoming projects and shoots, but it has also grown as a marketing and advertising avenue for creatives simply by adding the Pinterest Browser Button to websites and portfolios. Creatives have generated buzz about their businesses by making their own accounts and posting their work in custom boards appropriately keyworded and backlinked to their professional portfolios.
While some may disapprove of the process, overall it has had a positive effect on the photography industry since people don't really use it as a traditional social network, but more of a place to find inspiration.
If this acquisition were to go through, it would nearly double the biggest-ever social media company acquisition to date: Microsoft's $26.2 billion purchase of LinkedIn in 2016. PayPal has seen a growth in internet shopping as consumers are increasingly buying items they see on social media as users continue to follow influencers on platforms like Instagram and TikTok. This link may have led PayPal to consider Pinterest as an investment in order to capture a large portion of that e-commerce growth and add additional revenue streams through advertising on the platforms.
Where many platforms like Instagram and TikTok have tried to focus on creating their own direct buying platforms, PayPal is making a bet on a different kind of shopping model according to Marketplace Pulse e-commerce Analyst Joe Kaziukėnas.
Pinterest went public back in 2019 and was valued at approximately $13 billion at the time, but grew substantially since 2020 due to the pandemic and the increased interest in DIY projects. This boom in growth has reportedly led to several parties who have shown interest in tying themselves to the "inspiring" company. Just a few months ago, VSCO was looking to be acquired by Pinterest, though a finished deal never materialized.
PayPal has offered $70 per share for Pinterest with hopes to negotiate and finalize a deal by November 8 according to one of Reuter's sources. That same source also cautions that no deal is certain and terms can often change by the time one is finally agreed upon.
---
Update on 10/25/21: PayPal has released a statement saying that it is "not pursuing an acquisition of Pinterest at this time."