'Living in Long Shadows' is a New SmugMug Film Featuring Andy Best
SmugMug has debuted its latest film that features photographer and filmmaker Andy Best. Called "Living in Long Shadows," the film follows the Best family as they trek across the American Southwest.
Andy Best is likely most accurately described as an adventurer and explorer as much as he is a photographer. He often lives in a camper as he road trips across the country with his family — he has a wife and two kids. Best, who is also one of Sony's founding Alpha Imaging Collective members, has photographed countless outdoor adventures thanks to the nomadic lifestyle he chooses to live.
He has partnered with National Geographic Adventure, ROAM, and other well-known adventure media outlets, all while maintaining a family and living a life without a firmly planted "home base," a type of lifestyle few can say they successfully keep. Not many would say they even would want to, but for Best, it is the only way.
"I've always been into photography," Best says in an interview with Alpha Universe in 2019, "But I never really wanted it to be part of my daily job because it was such a passion. I was afraid if it became work, it wouldn't be as meaningful and I wouldn't find as much joy in it."
Best says that he has studied art his entire life, starting with pastels, sketching, and oil painting dating back to his time in his grandmother's studio. He attended film school in Portland, Oregon before working as an independent commercial filmmaker. Eventually, he transitioned to photography as well.
Today, Best says that his location-independent living is key to his success. He tells SmugMug that he is able to take work wherever it presents itself and focus on his mission of capturing photos and videos that highlight the beauty of the Earth along the way.
Best has spent the better part of a decade on the road and says he continually seeks inspiration in our wild places and the different people he meets along the way.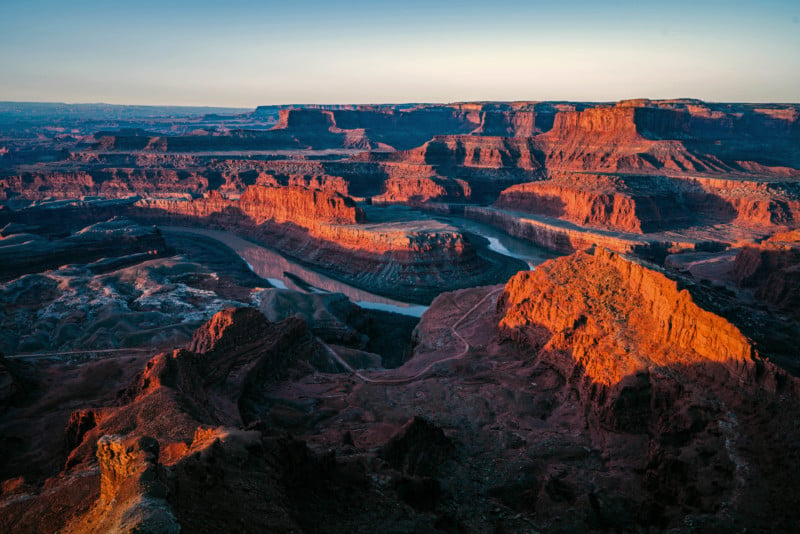 "Creating experiences for my children, while having the unique opportunity to work from the road, allows me to be more present in my family's lives and produce the best work possible," he says. "This is a chapter we'll never forget! I hope you enjoy our story."
---
Image credits: Behind the scenes images courtesy of SmugMug. All other photos by Andy Best. All images used with permission.