Sony Mavica FD5 Retro Review: The Camera That Used Floppy Disks
Back in the mid to late 1990s, digital cameras had a storage problem: they either used expensive memory cards or built-in memory with limited capacity and awkward cables. Both were holding back the adoption of consumer digital photography, so in 1997 Sony came up with an alternative so cunning that by the end of the decade it became the best-selling digital camera series in the US. And like the best ideas, it was so simple: just record photos onto standard 3.5-inch floppy disks.
Virtually every computer at the time had a 3.5-inch floppy drive, and most offices, home or otherwise, had a stack of floppies lying around. They were cheap media that could be used in a camera then inserted into a computer and accessed straightaway – no cables, no software, no card readers, no fuss. All Sony had to do was design a camera with a built-in 3.5-inch floppy drive.
The Magnetic Video Camera concept, or Mavica for short, actually arrived 16 years earlier as a prototype that recorded stills from NTSC video onto two-inch Video Floppy Disks. It was arguably the first electronic stills camera and later developed into a commercial format that sold between the late 1980s and early 1990s. But the Mavica in this story is the Digital version, launched in 1997 and exploiting the ubiquity of 3.5in floppy disk drives at the time.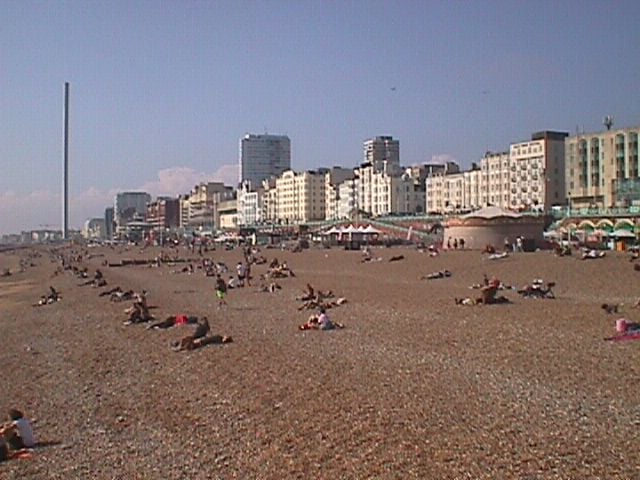 The first two models were the MVC-FD5, with a fixed 47mm equivalent lens, and the MVC-FD7, sporting a 10x optical zoom equivalent to 40-400mm. Both employed a CCD sensor adapted from a video camera capturing images with 640×480 pixels, that's VGA resolution or roughly one-third of a megapixel, but even at that modest image size, Sony had to turn up the compression to fit a reasonable number of shots on each 1.44MB floppy. In a nice parallel with 35mm film cartridges, you were looking at 20-40 photos per disk, but that meant even best-quality JPEGs worked out at only 60KB or so. Composition was with a 2.5in screen and both were pretty much fully automatic with the only control over exposure being compensation of +/-1.5EV.
Recording onto physically-spinning media took its toll on overall handling though, with images taking six to eight seconds to record or playback. To be fair though, it has to be said the serial cable transfers of other cameras in the late 1990s wasn't particularly fast either.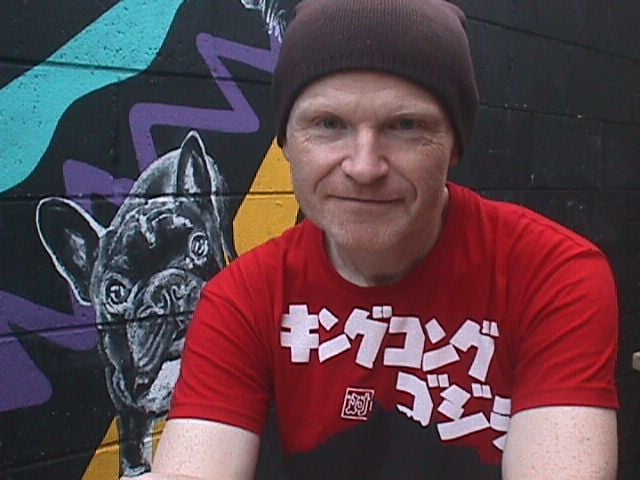 I tested most of the Digital Mavicas while I worked on Personal Computer World magazine in the UK and even used some for basic product shots in print. No one was under any illusion about the modest quality even back then, but the low cost and sheer convenience were unparalleled. I'd just hand a floppy to the art desk and it was imported straight onto the page – revolutionary stuff when we'd previously bike products to our photography studio, shoot on film, develop and scan the film, then bike the files back to the production desk on SyQuest drives.
The sheer convenience of the Digital Mavicas made them a hit for real-estate listings, the first online shops, schools, and publishers. Over the following years, Sony boosted the resolution to two megapixels, introduced a Memory Stick adapter in the shape of a floppy disk to access greater storage, and even made models which also sported Memory Stick slots.
In the early 2000s, Sony took the concept further with the CD1000 that switched 1.44MB floppies for 8cm recordable CDs that could store up to 156MB and again be read in just about any computer without cables or software. It too proved a big hit with several successors with the series peaking with the CD500 in 2003 sporting five megapixels.
By this point though, solid-state memory cards had become sufficiently large and affordable to make floppies and CDs look very old-fashioned, while the adoption of standard USB ports made it easy to access images directly from the cameras. Both marked the end of the Mavica series.
The uniqueness of the Mavicas makes them an essential part of any vintage digital camera collection and their huge sales mean it's easy to find them at good prices. If your computer no longer has a floppy drive, external USB models are still available, while the batteries Sony employed on most Mavicas became standards in camcorders, video lights, and HDMI recorders, so replacements and chargers are readily available too.
I found an original Mavica FD5 second-hand in good condition, so took it out on the streets of Brighton almost one-quarter of a century later to see how the floppy experience feels today! Check it out in my latest Dino Bytes video!
---
About the author: Gordon Laing is the Editor of Cameralabs where he presents gear reviews and photography tutorials. He recently launched Dino Bytes, a new channel to indulge his love of vintage tech and retro gaming, with videos about classic cameras, computers, consoles, phones, and more! He's been a journalist for so long he actually reviewed most of this stuff the first time around. Gordon is also into food, drink, and travel, and is the author of "In Camera," a book that embraces the art of JPEG photography with no post-processing.