Samsung and Olympus Cameras are Not Partnering on a Smartphone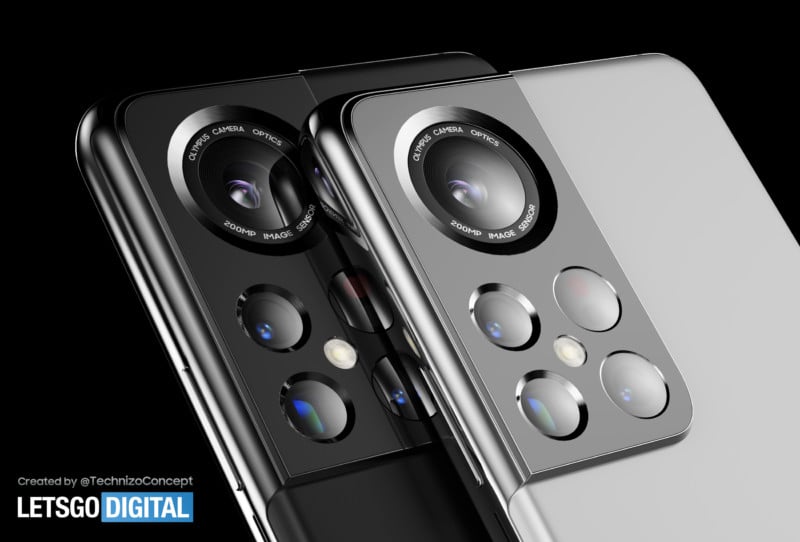 Samsung has been repeatedly linked with Olympus cameras, now known as OM Digital, in what was speculated to be a partnership in an upcoming smartphone. PetaPixel confirms this to be false.
The original rumor tying the two brands together started in April when a rumor suggested that Samsung was looking to add sensor-shift stabilization into its next Galaxy flagship smartphone. In it, the Olympus brand was tied to Samsung through what looked to be a similar camera partnership to what Vivo has done with Zeiss and OnePlus has done with Hasselblad.
As per the info I got, both Samsung and Olympus held talks about a possible partnership. The current status and extent of this partnership is not exactly clear. They could work on a special edition Fold or we could see this happen on 'H3' (S22 Ultra)https://t.co/y4ykWKIIR7

— Yogesh Brar (@heyitsyogesh) April 7, 2021
OM Digital had said that it planned to collaborate with other companies that were not in the camera and lens space at CP+ earlier in 2021, but as PetaPixel reported in April, there were reasons to immediately doubt the authenticity of the rumored Samsung and Olympus brand partnership.
At the time, Samsung was reportedly working on a new Exynos 2200 processor that was codenamed "Olympus," which was could have been mistranslated to suggest that the two brands were working together.
Of note, that processor is rumored to be necessary to support a 200-megapixel sensor, which happens to be the resolution of Samsung's new HP1 sensor that it announced earlier this month and provided a deeper dive into this week.
The hope that a vastly improved camera system led by OM Digital under the Olympus name fueled continued hype, however, as two different renders were produced by LetsGoDigital that showed what such a partnership might look like.
Ironically, it was LetsGoDigital that this week was told that the rumored partnership was not to be. The publication recently confirmed that it had spoken to an OM Digital representative who said that there was no planned collaboration between the two brands. PetaPixel has confirmed this report, as an OM Digital Solutions representative has said that the team in Japan has definitively stated that no such partnership with Samsung exists.
It should be noted that OM Digital cannot speak for Olympus as the two companies are no longer affiliated. However, it is unlikely that Olympus would be the partner for Samsung and not OM Digital which controls all of the consumer camera and lens-related assets.
This denial is of note as very few manufacturers will ever choose to comment on projects that are in progress or even make statements with regard to rumors, so the strong statement to both LetsGoDigital and PetaPixel should put the expectation of a Samsung and OM Digital partnership to bed.