AP Sponsors Print Sale to Raise Money for Afghan Women Journalists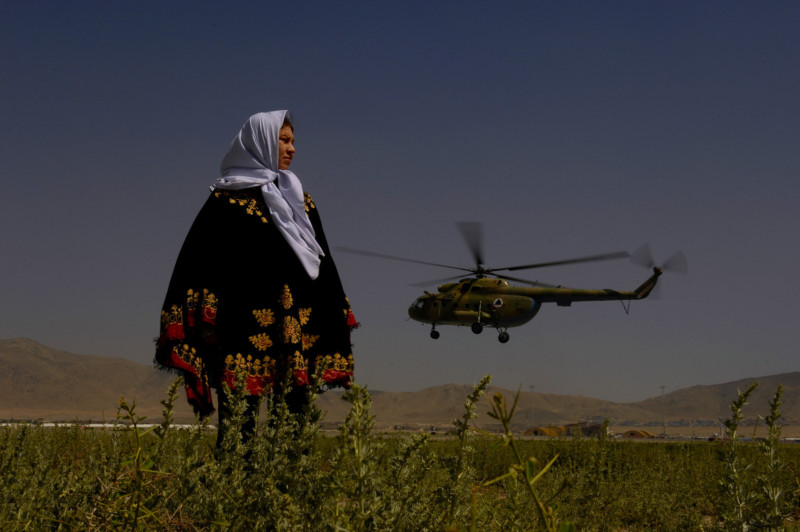 The Network of Women in Media, India (NWMI) has launched a print sale initiative together with the Associated Press (AP) to raise funds for women journalists affected by the Taliban takeover in Afghanistan.
The recent political crisis in Afghanistan has affected numerous lives of the citizens, both those who still remain in the country and those who have managed to flee.
Press and media professionals — both local and foreign — who cover news and events in the country have been impacted through severely imposed censorship and, more importantly, life-threatening aggression under the new regime. The situation is even more so dangerous for women and women professionals in particular.
"The #Taliban takeover of #Afghanistan has severely affected women's rights… @NWM_India has launched a print sale, with all images donated by @AP, to raise funds to help women journalists." – @sarahgilbert01 @guardian Thank you for spreading the word https://t.co/f21VXhXmBl

— NWMIndia (@NWM_India) September 15, 2021
NWMI — a non-funded, non-partisan forum for women in the media —  has announced it stands in solidarity with Afghan women journalists during this period of political crisis. One part of its mission is to raise money through a print sale, run in partnership with The Media Safety & Solidarity Fund and in collaboration with AP, which provided the photographs.
The goal is to raise funds to help Afghanistan's women journalists "tell their stories amidst all odds." The raised money will be directed towards finding safe houses, evacuations, rebuilding small media start-ups, settling in new countries, or finding ways to allow these professionals to continue telling their stories.
View this post on Instagram
The collection of photographs in the print sale features work by AP's "bravest and most talented visual journalists" and showcases moments captured from the daily life of Afghanistan for more than two decades. Each print costs $100, excluding shipping, and is printed on 10-inch by 15-inch Hahnemuhle Photo Rag 308GSM Matt Fine Art paper.
A paper by IFJ South Asia Press Freedom Report reveals that the period of 2020 through to 2021 has been one of the deadliest for journalists in Afghanistan, with eight journalists — four of them women — killed between May 2020 and April 2021.
View this post on Instagram
20 others have received horrific injuries, have been wounded, or imprisoned. Others, such as Los Angeles Times photojournalist Marcus Yam, have managed to escape largely unscathed.
The violence still continues, especially after the Taliban's complete takeover in August. In August, PetaPixel reported on the death of Danish Siddiqui, a Pulitzer-prize-winning photographer for Reuters from India, who died after being unintentionally left behind during a scattered retreat of a Afghanistan Special Operations Corps.
View this post on Instagram
"Such violence and a declining security situation represent a serious counter-threat to the achievements of the last two decades in the field of freedom of expression and a free press in Afghanistan," says the report.
The NWMI fundraiser will run for three weeks, starting with September 7, 2021, and ending September 30, 2021. More information about the fundraiser and the available prints can be found on the Journalists for Afghanistan website.
---
Image credits: Featured image by Master Sgt. Andy Dunaway, public domain, via Wikimedia Commons.