Cosina Launches the Voigtlander 28mm f/2.8 SL II S for Nikon F-Mount
Cosina has announced the Voigtlander Color-Skopar 28mm f/2.8 SL II S Aspherical lens for Nikon F-mount. This all-metal manual lens is an homage to Nikon's film lenses from the 1960s.
The Voigtlander Color-Skopar 28mm f/2.8 SL II S is described by Cosina as a wide-angle lens with sharp image quality from edge to edge. The focusing unit is equipped with a helicoid ring with a long extension which allows it to achieve a minimum focusing distance of 0.15 meters (about 5.9 inches). The lens features seven elements in six groups and uses one double-sided aspherical element.
As mentioned, the Voigtlander Color-Skopar 28mm f/2.8 features an all-metal body, focus ring, and aperture ring and includes a large carved finger grip in what Cosina describes as a "knurled" pattern made with precision cutting. this was done not only for the aforementioned nostalgia factor but also for the feeling it provides during manual operation.
As mentioned, the focusing mechanism is entirely manual. Cosina says that by adopting an all-metal helicoid unit that has been processed and adjusted with high precision and high-quality grease, the lens produces what it calls "appropriate torque." In short, focusing feels smooth yet firm and allows for precise adjustments.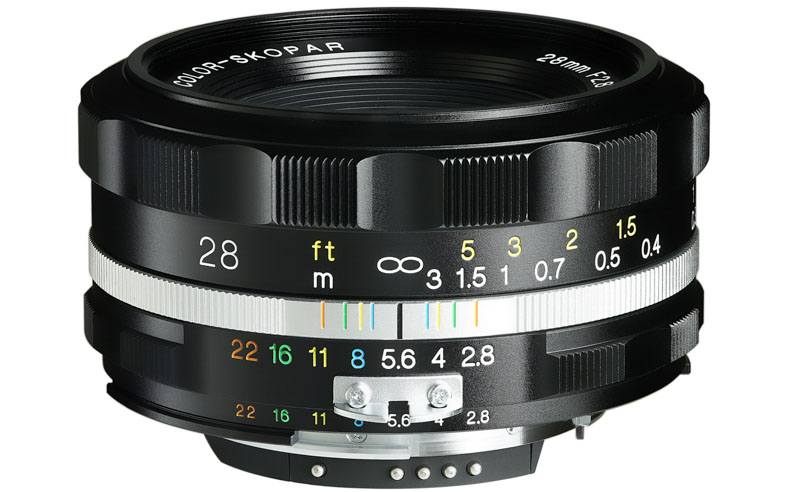 Cosina says the lens is designed with nostalgia and functionality in mind, and the multicolored aperture stops and focus markers are akin to the film lenses designed by Nikon from the 1960s and 1970s. Cosina says that one aesthetic option is a tribute to the SLR interchangeable lenses that were produced by Nikon from 1965 through 1974 that feature a silver rim. Nicknamed "Sakishiro" and "Sakijiro" ("jiro" means black and "shiro" means white in Japanese), both are options for the color of the rim.
Cosina says that it works with a variety of Nikon bodies. It is compatible with Nikon Ai-S with a built-in CPU and also has an Ai coupler. The company says that this makes it possible to use with a variety of cameras from the old-fashioned film SLRs to the latest DSLRs.
Below are a few sample photos taken with the lens and provided by Cosina: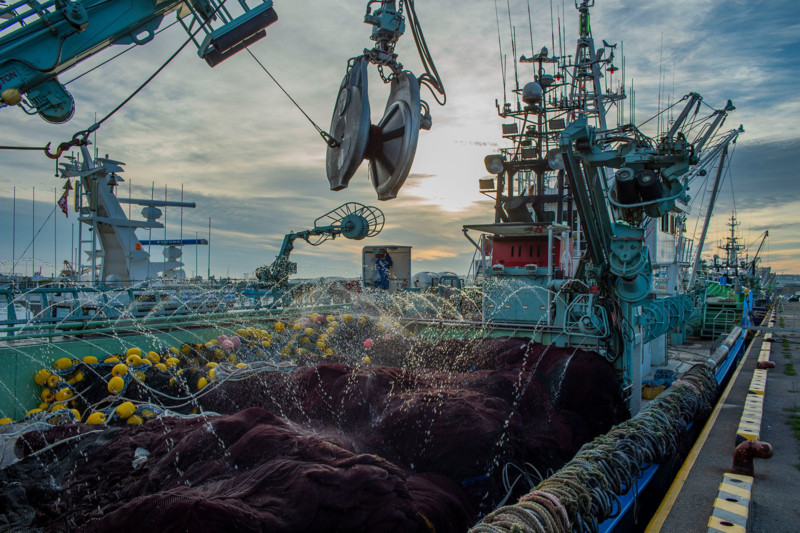 The Cosina Voigtlander Color-Skopar 28mm f/2.8 SL II S Aspherical lens is scheduled to be released in October in Japan for 65,000 yen (about $595) for either the black or silver-rimmed version. The optional lens hood will be sold separately for 5,000 yen (about $45). The company did not specify pricing or a release date for North America.