The Best Software for Recovering Deleted Photos in 2023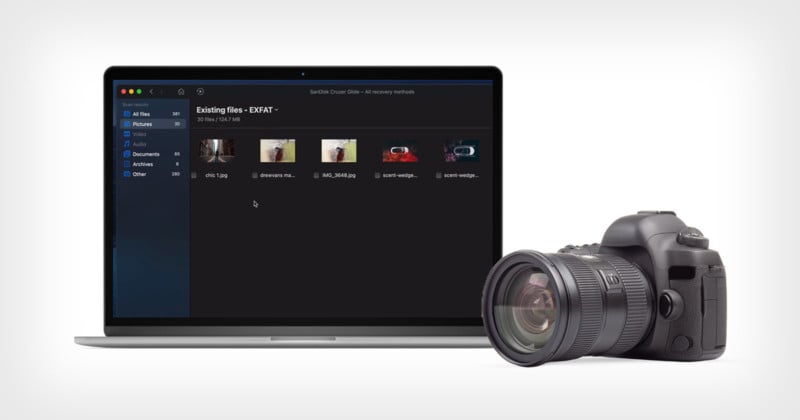 Industry professionals recommend that photographers backup files locally on an external hard drive as well as with a cloud service. Even the best of us don't always do this, which means we may delete files we never meant to, or we may lose them if something happens to our devices.

For some people, even backing up files is a lost cause. Natural disasters, faulty devices, and even common clumsiness can cause you to lose your photo files.
To make it worse, losing photos isn't the same as losing software or files that can be easily replaced. Scans of analog photos, memories of family trips or special occasions, and even headshots you may need for your career may get lost. In worst-case scenarios, photographers may even lose photos and files for paying clients, which can be catastrophic for a business. Often, these situations are unique to you and your circumstances.
But let's suppose that you've lost photos on your computer, phone, or tablet. In those cases, short of sending your device to a professional data recovery service, data and photo recovery apps are your best bet at trying to get them back. Thanks to innovations in technology, all may not be lost! We have rounded up some of the best software that can help you recover photos you once thought were lost.
What We're Looking For
For the purposes of this guide, we're only looking at the case where photos are lost because of user error or software issues — things like accidental deletions or (quick, not full) reformats. Hardware damage (such as issues with faulty manufacturing, natural disasters, or physical damage) is different and beyond the scope of what these programs can assist with.
Because of the myriad of devices people use in order to store their photos, we wanted to look at specific software that can help you recover photos by device — PCs, Macs, and phones may require different solutions.
Not every piece of software is free or easy to use, so we've searched far and wide to find things that can also help those with low or no budget, and those who are a bit more tech-averse. Here are our choices. Let's check them out so you can get your photos back ASAP!
At a Glance
Best Free to Use Photo Recovery Software: Disk Drill
A complete powerhouse, Disk Drill is free to install and works on both Macs and PCs. Once you download and install it, the software will take you through all the steps required to retrieve old photos from your computer, external card or USB drive, camera, and even certain types of phones (check Disk Drill's website here and here to check which models it is compatible with).
Drill Disk works with all common photo file types, including RAW files. The app also includes a feature that protects your data against future loss.
Be aware, though, that only 500MB of photo recovery is actually free. An $89 pro upgrade is available if you need to recover more files.
If your budget is low and your needs aren't too big, Disk Drill might just be the photo recovery tool for you.
Best Photo Recovery Software for the Tech-Averse: Apower Recover
There are many reasons why photo and file recovery software might not be easy to use, so for this, let's define "tech-averse" as someone who may not always have the time to keep up with the latest tools at their disposal and leave it at that. Although many software creators go through great pains to make sure their products are user-friendly, recovery software isn't always as intuitive as one would like.
Thankfully, Apower Recover was created to be super-easy and intuitive to use. Involving only three steps: installation, scanning, and previewing. The software can look through computers, SD, USB cards, cameras, and an array of other devices. You would be hard-pressed to find software that is this simple to use and quick.
As a note: Apower Recover only includes a free preview of what you may have lost. You will need to pay to actually recover the data, but thankfully there are monthly ($50), yearly ($80), and lifetime ($140) prices that won't break the bank.
Best Photo Recovery Software for the Tech-Savvy: PhotoRec
If you're tech-savvy and comfortable working with the command line without needing a sleek user interface, PhotoRec is the perfect tool for you. It's a free and open-source software that's designed to recover photos, videos, documents, and archives from memory cards, hard drives, and CD-ROMs.
Compatible with Windows, Mac, and Linux, PhotoRec ignores the file system of your storage and analyzes the underlying data to uncover deleted files, even if your file system has been damaged or (quick) reformatted. The software also uses read-only access, meaning it can't inadvertently cause any file loss.
Read more: How to Recover Deleted Photos from a Memory Card with PhotoRec
Best Software for Large-Scale Photo Recoveries: Stellar Photo Recovery
There are many photo recovery apps and software that are compatible, include free trial runs, or charge a decent price for their services, but Stellar Photo Recovery is one of the few that will scan up to six terabytes of data.
Free to download and easy to install, this is a great option for people who truly went all-in on their photography, who have RAW images to process, or even took a lot of high-quality videos that they treasure.
At only $50, the cost of Stellar Photo Recovery is comparable with that of the competition, and the company frequently posts sales or coupons that allow you to buy it for less. There are three kinds of subscriptions suitable for amateurs with a lot of photos, or videographers, and other creative professionals.
Note that scanning and sifting through large data sets may mean scanning your device(s) takes a bit longer. Other than that, you can make this software work with a little bit of patience.
Best Photo Recovery Software for Mac users: Mac Data Recovery Guru
Mac Data Recovery Guru was created to help Mac users recover old photos with ease. The program not only helps find items you may have accidentally deleted, but it can also detect things that the Finder doesn't.
After downloading and installing the app, you need only to follow instructions so it can start scanning your computer. Once it does so, you'll see thumbnails of deleted or lost files so you can decide what you'd prefer to recover. Mac Data Recovery Guru posts plenty of tips and tricks you can use to increase your likelihood of succeeding at finding your lost files.
And yes, you can buy only the Photo Recovery Guru if you're interested solely in recovering pictures. Note that if you go with the original software, scans can take a while and the maker recommends waiting until the scan is complete instead of pausing it at will for best results.
Best Photo Recovery Software for PC users: GetDataBack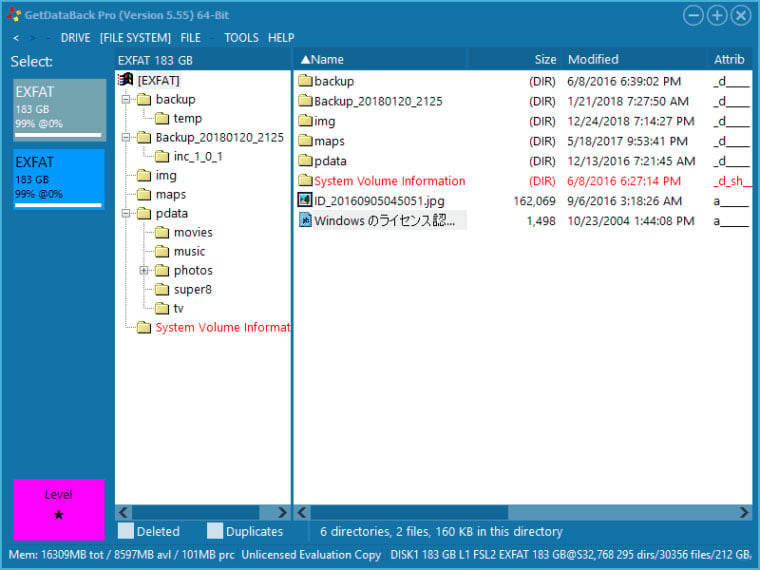 Though there are many photo and data recovery programs that work with both Mac and PCs, GetDataBack was made specifically to work with Windows. The latest version works with Windows Vista 7, 8, and 10.
The software is able to work relatively quickly to recover not just photos, but all kinds of data—files, audio, video, and even programs. It's a great option for people who've lost their photos because of issues such as power loss that caused your system to shut down or crash, items lost after a malignant virus, and accidental deletion.
Once recovered, your files will be available with the original names you gave them. A few other great advantages are that the design is simple to use and the $79 one-time price comes with lifetime updates, meaning that the program will always be there should you need it in the future and doesn't rely on a subscription model.
Best Photo Recovery Software for iPhone/iPad: Tenorshare UltData
If you've accidentally deleted photos or other data from your iPhone or iPad, Tenorshare UltData is a great option for rescuing your old memories from the fold using a Windows or Mac computer. Along with recovering data, Tenorshare UltData also fixes your iOS system to prevent future issues.
Once you've downloaded, installed, and paid for your license (monthly, yearly, or lifetime) you should be able to use it to recover data lost because of corrupted files caused by system crashes, damages in devices that only left partial data, files lost because of upgrades in your system, and items you accidentally deleted.
Along with helping you recover photos, Tenorshare UltData also helps you recover other types of files, such as WhatsApp or Kik messages, Contacts, Notes, and Call History. Though you do have to pay to use it, this is a great choice for people who need to recover files from an iPhone, iPad, or even iPods.
Your device must meet certain model or software requirements, and this won't work for things that are older than an iPhone 8, but it's still a great bang for your buck.
Best Photo Recovery Desktop Software for Android: EaseUS MobiSaver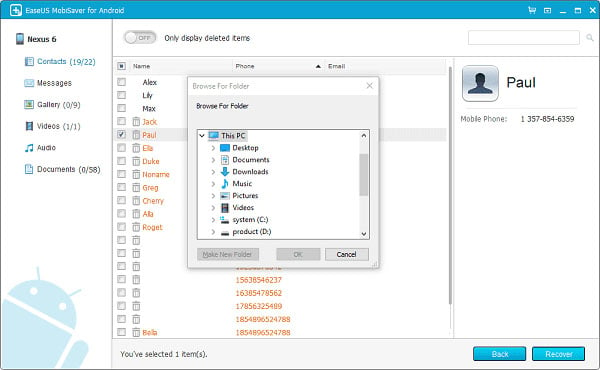 Whether you've deleted photos by accident, faced system crashes, or your pictures have become corrupted somehow, EaseUs MobiSaver might be just the thing you need to recover files that should never have left your Android.
The great news? There's a free version you can use, so there's no need to shell out extra cash if your needs aren't too big. This version only allows you to restore and recover one file at a time, but the paid version allows you to restore multiple at once.
Along with helping you recover your photos, EaseUs can also retrieve messages, contacts, and audio that you may have thought were gone forever.
If you choose to go with the pro option, you can get a limited-time free trial. Just keep in mind that your license only covers the use of one device, but EaseUs will cover it for life.
Best Photo Recovery Mobile App for Android: DiskDigger
DiskDigger is a free app on Google Play for Android devices that can recover deleted JPG, PNG, and GIF photos from both memory cards and internal storage.
If your device is not rooted, DiskDigger will do a fast basic scan of your cache and thumbnails, and the breadth and quality of what's recovered may not be satisfactory. If your device is rooted, however, the app will perform a full search for any trace of both photos and videos. If you're desperate to recover precious photos, your best bet may be to root your device (at your own risk).
The free version of the app is limited to recovering photos and videos, and there's also a $3 Pro version that can recover a much longer list of file types.
---
Image credits: Header illustration based on stock photo licensed from Depositphotos