Laowa 14mm f/4 Zero-D Review: A Small and Starburst-y Ultra-Wide Lens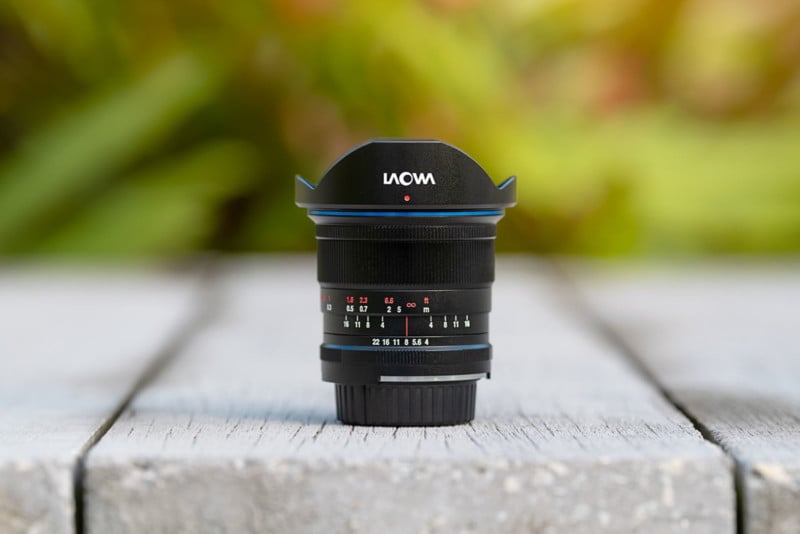 For all DSLR users out there, just when you thought most of the lens brands may have forgotten about you and only are focusing on the mirrorless market, Laowa has released the DSLR mount for its 14mm f/4 Zero-D.

I was very excited to get my hands on a copy of this Laowa 14mm f/4 to do some real field tests. I'll be pairing the lens with my
Nikon D850
for those tests.
I'll be sharing my opinion of this lens. If you are into shooting with ultra-wide-angle lenses, you can consider whether this may be a lens you'll want to add to your arsenal.
Full disclosure: Laowa provided the copy of the lens used in this review.
First Impressions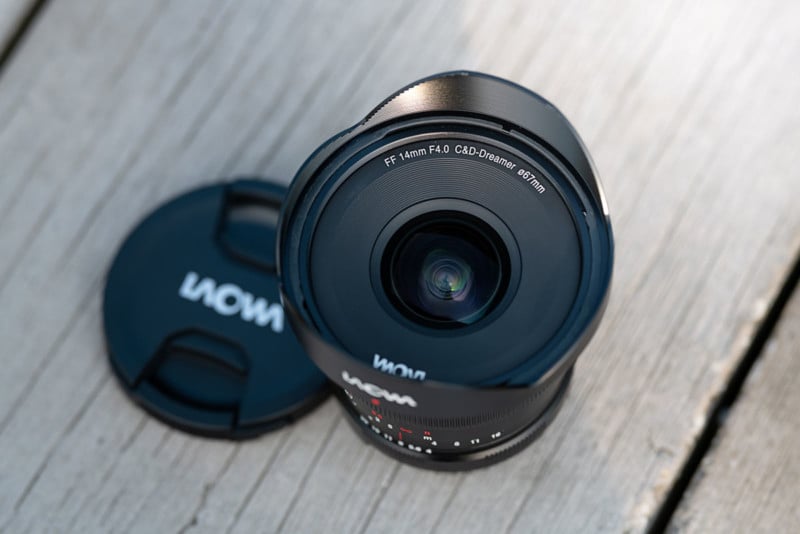 Having owned several copies of ultra-wide-angle lenses and having tested different lens brands as well, I was amazed at how light this lens was. The lens only weighs at 11.3oz/320g, this could be the lightest full-frame wide angle at 14mm in the market that I know of.
Most of the DSLR ultra-wide-angle lenses weigh a ton — the Nikon 16-35mm f/4 weighs 680g, the Nikon 14-24mm f/2.8 weighs 1000g, and the Samyang 14mm f/2.8 weighs 530g. Of course those might not be the best apples-to-apples comparison, but it gives you an idea of how light this Laowa lens is.
When I took it out from its box, the lens was so small in my hand — it could easily fit into my pocket. The size and weight of this lens do remind me of the Samyang 8mm fisheye (APS-C version), small and compact. I'm a fan of traveling light when it comes to my own leisure shooting where I just want to be free and easy without carrying a lot of heavy gear with me.
The next innovation that Laowa incorporated into this lens was the filter thread. In the past, 14mm wide-angle lenses had very bulky round front glass that did not allow filter threads to be installed. You would have to purchase additional filter holders and square filters like 100x100mm or even 150x150mm in order to use a neutral density filter. Those things take up a lot of space in the camera bag, and square filters don't come cheap either.
Now gone are the days of bulky filter holders and square filters after Nikon released its first-ever 14-30mm f/4 with filter threads on the Z mount. I'm glad Laowa is also moving in the same direction to have a filter thread for its new wide-angle lenses now. These days everyone just wants to travel light.
One interesting thing was that the lens came with a lens hood installed on it. Initially, I thought it was a built-in lens hood, then I actually found out it can be removed. When working with filters, it is best to remove the hood to access the filter thread.
Adjustable Focus Scale
This was one interesting feature that I have ever heard of. Laowa offered an adjustable focus scale where you can calibrate the infinity point exactly to the infinity icon. In all the wide-angle lenses I've tried before, the infinity point was never on the exact logo and the actual infinity point was always slightly before the icon.
Laowa included an adjustable handwheel (which I've highlighted with a white box). Turning it counter-clockwise, unlocks the handwheel. That's where you will find the infinity point in the camera and mark the point on the lens, after which you will adjust/align the scale and then tighten back the handwheel.
Sharpness
This is always the best part I like about modern lenses – their tack sharp performance even on high-resolution sensors. I owned the Laowa 12mm f/2.8 and I was pretty happy with that lens sharpness comparing to some other lenses I owned. So I was quite excited to see how well this lens can perform as well.
This is a manual lens for which you can adjust your f-stop by rotating the aperture ring. I will be going through lens sharpness across the different aperture settings so you do a comparison on your own.
Sharpness at f/4
Sharpness at f/5.6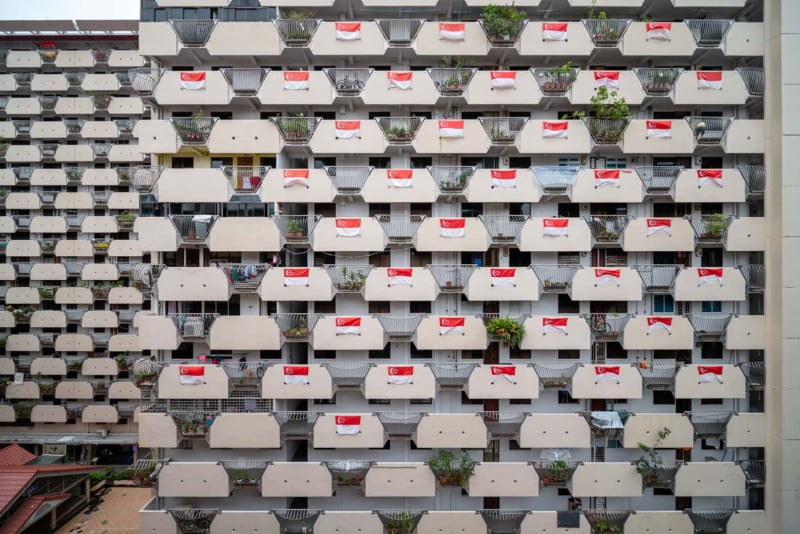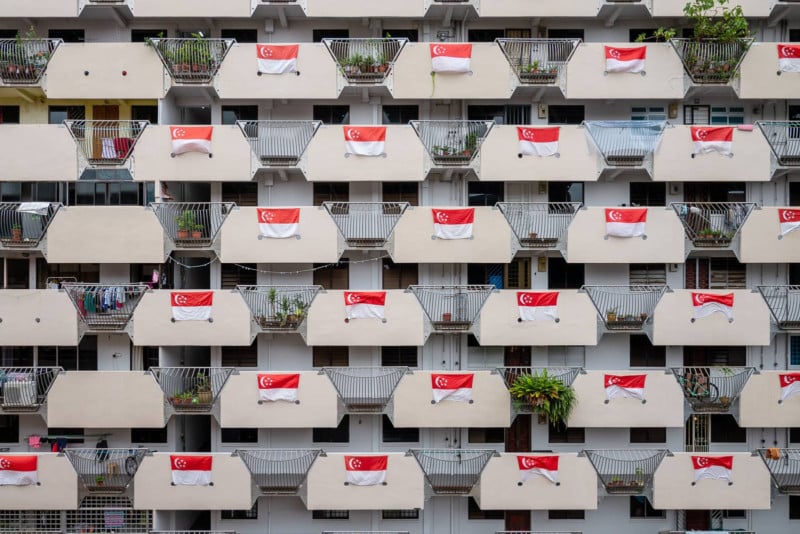 Sharpness at f/8
Sharpness at f/11
Sharpness at f/16
Sharpness at f/22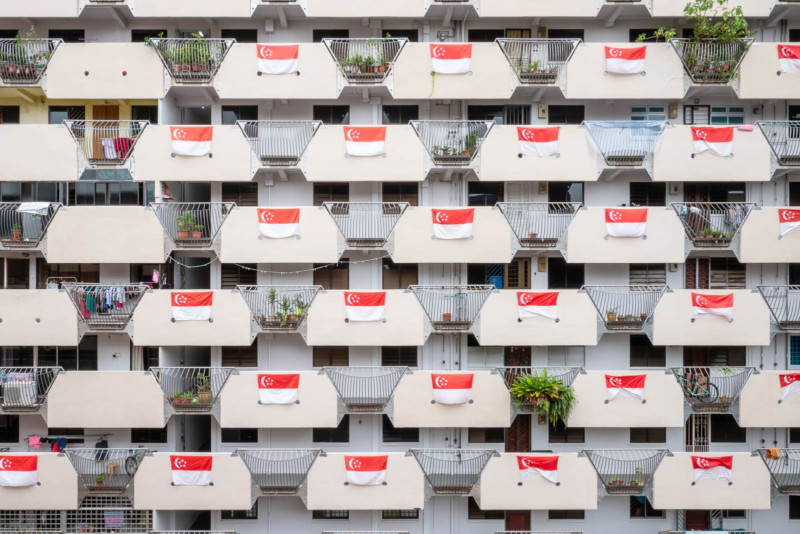 I was pretty happy with the sharpness performance, sharpness in the center of the frame was pretty good to start off with across all the apertures. Even at f/4, the lens performs reasonably well. At the corner of the frame, f/4 and f/5.6 were slightly weaker in performance. The corner sharpness started to get better when I stopped down to f/8 and f/11. At f/16 and f/22, corner sharpness performance starts to drop again due to lens distraction. My finding was for the best performance of this lens will be to stop down f/8 and f/11.
Starbursts
The starburst effect is one of the unique characteristics of every lens when you stop down its aperture. This is one of the distinctive effects when shooting against the Sun or street/lamp lights — it turns strong light sources into a stars-looking effect.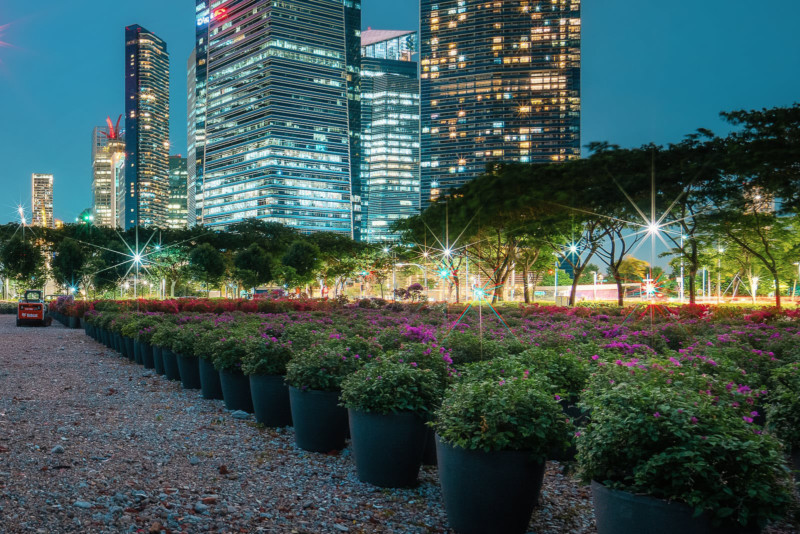 The starburst effect starts to be visible when the lens stops down from f/8 onwards. The strong distinctive effect of the starburst is really hard to miss it for anyone if you are shooting in the city area where there's a lot of street lights and strong light source. In my personal preference, although I love the starburst effect, this could be too much for my liking where the starburst effect kind of took away the focus from my main subject, which was the buildings.
This is one of the interesting ways to showcase the star effect of the supertree. Using the lens to its advantage, it can create some really cool effect of a tree full of stars.
Starburst at Various Apertures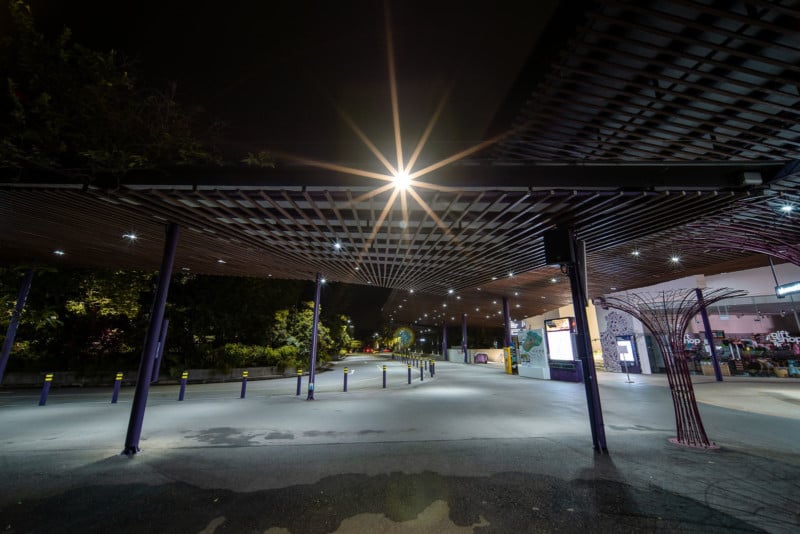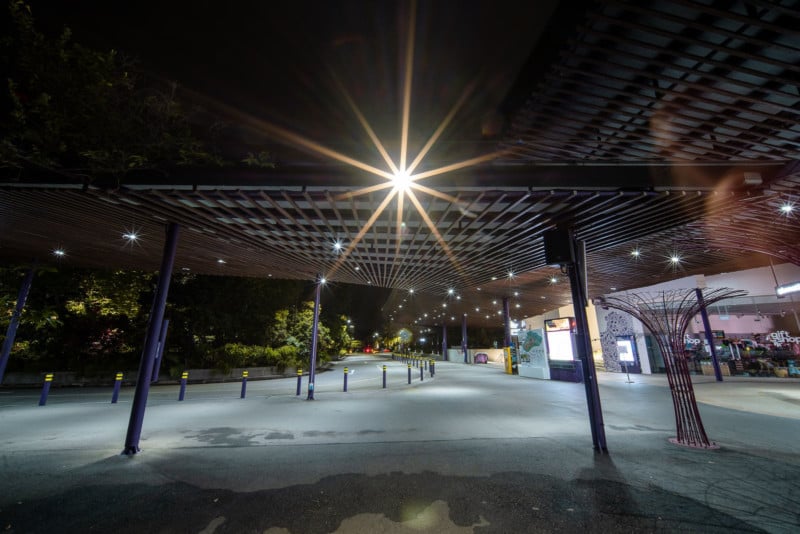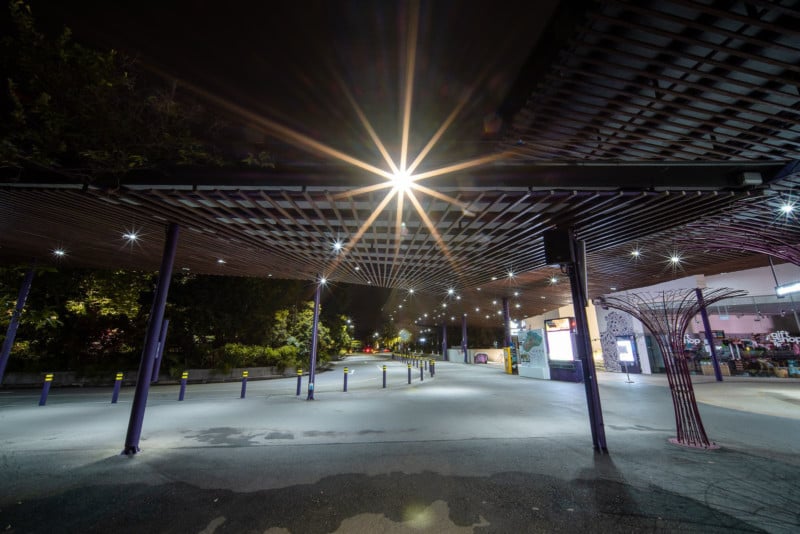 I tested the starburst effect shooting against a strong light source. Aperture at F4, the starburst effect wasn't visible yet. Once stopping down to f/5.6 and onwards, the star effect was very visible throughout the other aperture setting.
Lens Flare
Starburst when shooting directly against the sun is always awesome but this also comes with a small trade-off, which is the lens flare! On the right where you see my original shot image, there is some minor lens flare in the shadow area.
As I cropped in to show the lens flare that was just beside the person's shadow, I would say it wasn't too bad! It really depends on how you point your lens towards the sun. At certain angles directly to the sun, it will create a visible lens flare in the image. All these lens flares can be minimized just by tilting the lens angle away from the sun slightly.
Other than this minor lens flare, I did not notice any chromatic aberration in my cityscape images.
Distortion
Just as marketed, this is a "zero distortion" lens. I didn't notice any serious distortion issues like barrel distortion, pincushion distortion, or even mustache distortion. Considering there wasn't any lens profile apply in-camera or in Lightroom.
The lens performed pretty well for architectural photography in which lines are involved. This lens would definitely suit the needs of those who like to shoot architecture work.
Close Focusing
I was really surprised how close this lens could still focus at a super close-up distance. You might not be able to tell from this image alone. So I have attached a behind the scene photo to show how close up the lens was.
There was also some purple fringing when I shooting against a strong backlight during a close-up shot. Color fringing could be easily fixed in post-production software like Lightroom. Therefore not so much of an issue.
Interestingly I did not experience any fringing issues when I was shooting landscape or cityscape photos.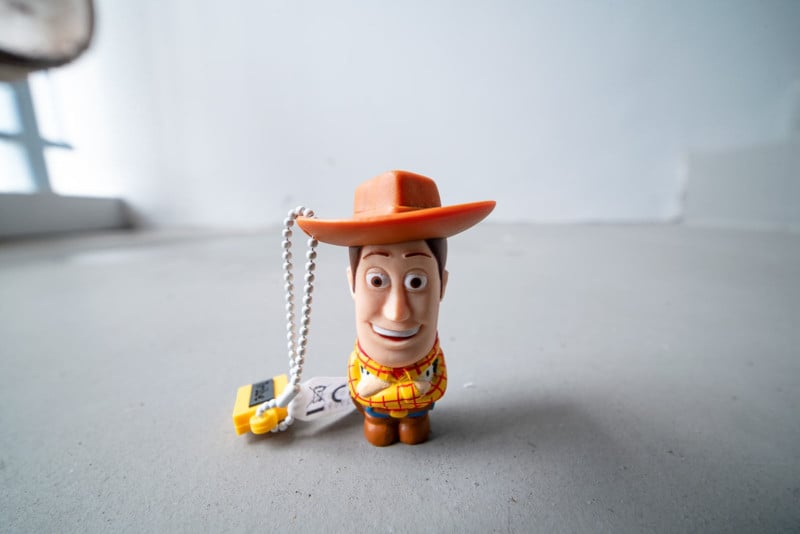 Is is a 14mm Lens Good to Have?
Have you encountered a situation where you are using a 16-35mm lens at its widest 16mm and it's still not wide enough to cover your subject? This is one good example of how a 14mm lens can change your game in shoot cityscape or landscape where the subject is close to you and 16mm is just not enough to cover it fully.
Specifications
Here are the specs of the Laowa 14mm f/4 Zero-D (DLSR mount):
Lens construction: 13 elements in 18 groups
Number of Diaphragm Blades: 5
Dimensions (Diameter x Length): 72.5×75mm
Minimum Focusing Distance: 14.5cm
Filter Size: 67mm
Weight: 320g
Sample Photos
Here are more photos from the Laowa 14mm f/4. All the photos were shot at apertures between f/8 and f/11.
Summary
I have been walking around with my Nikon D850 and Laowa 14mm f/4, I love the lightweight from this combo. If you are using a full-frame camera like D750/D780, it would be even lighter than my combo.
My overall experience was pretty good. I love the metal build of this lens. It's ultralight, super-wide-angle, and best of all takes a 67mm-size filter. Most of the wide-angle lenses are using 72mm-82mm size filters, depending on the brand and focal length. A 67mm filter is a good choice as it isn't as expensive as a 72mm-82mm filter. It is also smaller to bring around.
I have to say I'm actually not a big fan of manual focus, but this lens was really easy to use. On most of my cityscape shots, I just dial my focal distance to about 5m and things always came out beautifully sharp for buildings. No complaints about that. The sharpness was decent at f/4 wide open and the magic starts from f/5.6 onwards where corner sharpness starts to improve. The sweet spot of this lens is always f/8-f/11 if you want to get the best out of it.
So is this Laowa 14mm f/4 a lens you should consider adding to your arsenal? I would say yes. Throughout my time with it, I did not miss the flexibility of my Nikon 16-35mm zoom and definitely not the weight either. Manual focus wasn't that difficult to use, I didn't need any peak focusing function to do manual focus. If you are a fan of starbursts, this is definitely one lens you can't miss.
The lens is priced at $499 with free shipping on the official Venus Optics website. I believe this is quite a decent price point for such a great performing ultra-wide-angle lens.
---
About the author: Andy Chua is a professional photographer based in a Singapore. The opinions expressed in this article are solely those of the author. Chua's portfolio is 70% sports, and he has covered both local and overseas international meets. His sports work also won several awards in IPA over the years and has been published on different platforms. In addition to sports, he also shoots underwater photography, automotive, products, interior, etc. You can find more of Chua's work on his website or by following him on Instagram. This article was also published here.