ACDSee Gemstone is Shaping Up to Be a Serious Photoshop Alternative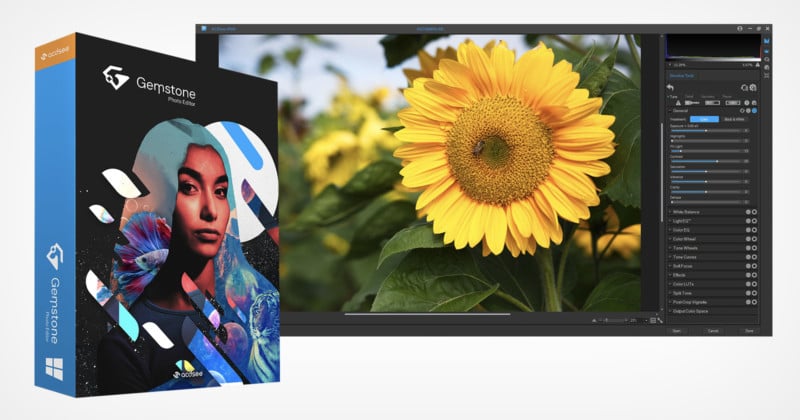 ACDSee has released a free beta version of Gemstone — a new stand-alone editing software that is currently available for anyone to try — that looks extremely promising as an Adobe Photoshop alternative.

ACD Systems has released image editing and management products since 1993 and currently offers a varied list of desktop and mobile programs — such as
Photo Studio Ultimate
,
Luxea Video Editor 6
, and iOS-based
ACDSee Pro
— for photographers and videographers.
The company's latest product is Gemstone, a stand-alone Multi-Document Interface (MDI) editor that supports layers and up-to-date RAW files — currently, Gemstone supports over 500 camera models and their RAWs.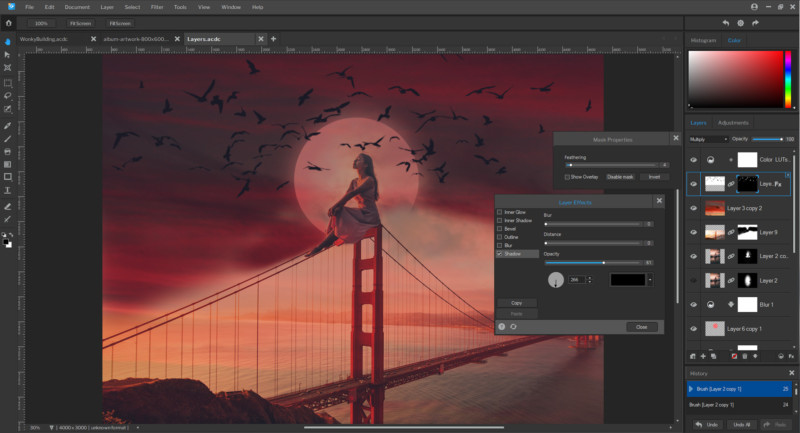 The MDI allows users to open and work with multiple files at once and also includes a split view for quick comparison or split view editing, while layer support permits users to achieve complex adjustments that they can return to at any time.
The user interface bears similarities to those of other popular multi-layer editing programs as do the currently implemented tools and the general workflow. This makes it helpful for anyone who wants to transition across in the future or simply wants to test out Gemstone's current capabilities or compare the editor to other Adobe Photoshop alternatives.
ACDSee says that the new editor seamlessly pairs with its existing products — such as ACDSee Photo Studio Home 2021 and Digital Asset Manager — and it has incorporated some of the already popular Photo Studio features into Gemstone.
Users will find features like Frequency Separation, Path Text, Pixel Targeting, Color and Tone Wheels, Liquify Tool, and others, into the newly tested photo editor.
Some of the current beta limitations include availability in 64-bit and for Windows users only and neitehr compressed Fujifilm X-trans RAW and DNG nor Canon C-RAW files are yet supported.
Full hardware and software requirements as well as new features, improvements, and known issues can be found on ACDSee Gemstone Photo Editor 12 Beta 1 release notes.
Available now as a free beta release, ACDSee aims to receive the photography community's feedback and comments before an official launch this fall and encourages users to test out their product meanwhile. The editor can be downloaded here.
If ACDSee implements user feedback, Gemstone looks as though it might have the chops to become a powerful Adobe Photoshop and Affinity Photo alternative — especially, if offered for a standalone fee, not a subscription — as current beta testers have the unique opportunity to shape the future of the product.