The New Zhiyun Weebill 2 Gimbal Features Integrated HD Touchscreen
Zhiyun has announced the Weebill 2 gimbal — the industry's first to feature a flip-out HD touchscreen — which comes as a reinvented model of the predecessor Weebill-S.
Zhiyun says the professional-grade Weebill 2 gimbal is designed for mainstream mirrorless and DSLR camera and lens combinations, such as Sony Alpha 7 III with Sony FE 24-70mm f/2.8 GM lens or the Canon EOS 5D Mark IV with Canon EF 24-70mm f/2.8 lens. Launched today by Zhiyun, the new gimbal is an improved model following the success of Weebill-S.
Weebill 2 sports a lightweight frame — it weighs 1.5 kilograms (3.3 pounds) — and, according to Zhiyun, offers optimal responsiveness and stabilization capabilities with axis locks to reduce shake. The gimbal uses Infineon two-filter vector-splitting embedded sensor for enhanced performance.
The gimbal has an easy-to-carry sling grip functionality, and the grip function also facilitates low-angle shooting and is suitable for a comfortable operation for prolonged periods.
Visually, the biggest update is the flip-out 2.9-inch full-color HD touchscreen, which allows for full command of the gimbal and can be used as a monitor when paired with the company's AI video transmitter. It can be rotated and retracted and allows users to adjust parameters and monitor footage for interrupting shooting. Users can also access features such as one-touch Smart Follow, Timelapse, and Gesture Control, without the need of the ZY Play app that has accompanied the company's past products, including smartphone gimbals.
Compared to the previous model, Weebill 2 comes with upgraded motor torque and core algorithm, which the company claims helps the gimbal run the analysis for complex interruptions to accurately detect and compensate for a broad range of handheld instability, even in extreme conditions.
The maximum battery run time is 9 hours, which is notably down compared to the previous Weebill-S's 14 hours, however, the charging time has been reduced in turn to 1.6 hours compared to 2.5 hours of the previous model.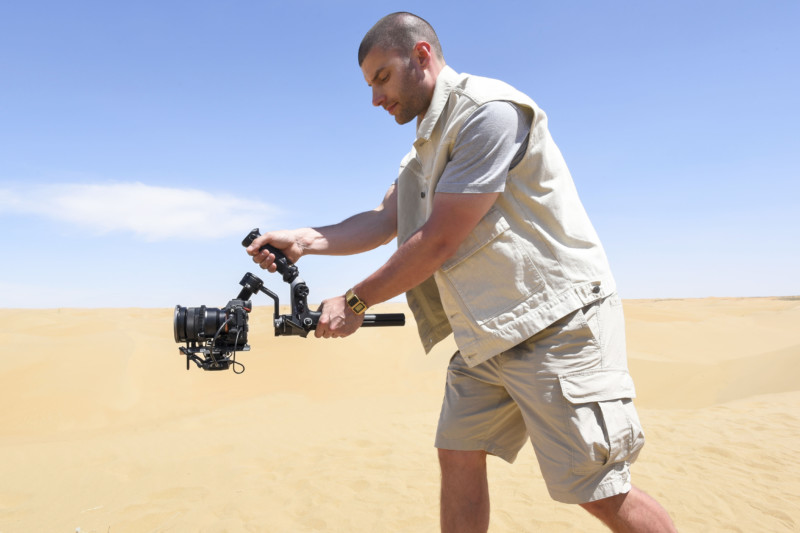 Weebill 2 can be used in conjunction with Zhiyun's MasterEye Visual Controller as part of the Weebill Pro+ kit. This device eliminates the need for a separate monitor, image receiver, and motion controller. Furthermore, if a TransMount Image Transmitter AI is used, it supports up to 1080p and 60fps output, reduces time delay down to 60ms, with a transmission distance of up to 150 meters (164 yards).
Weebill 2 comes in four different options: Weebill 2 Standard ($549), Weebill 2 Combo ($649), Weebill 2 Pro ($899), and Weebill 2 Pro+ ($1099). All are available for pre-order.