Great Reads in Photography: June 27, 2021
Every Sunday, we bring together a collection of easy-reading articles from analytical to how-to to photo features in no particular order that did not make our regular daily coverage. Enjoy!

---
When NASA Makes News, this Photographer is There to Capture it – CNN
For the past 30 years, Bill Ingalls has had a front-row seat to some of NASA's most historic moments.
As the agency's senior contract photographer, he's been in mission control when rovers landed on Mars. When we said goodbye to America's most famous astronaut, he was there with exclusive access. And he's documented hundreds of landings and launches both at home and abroad.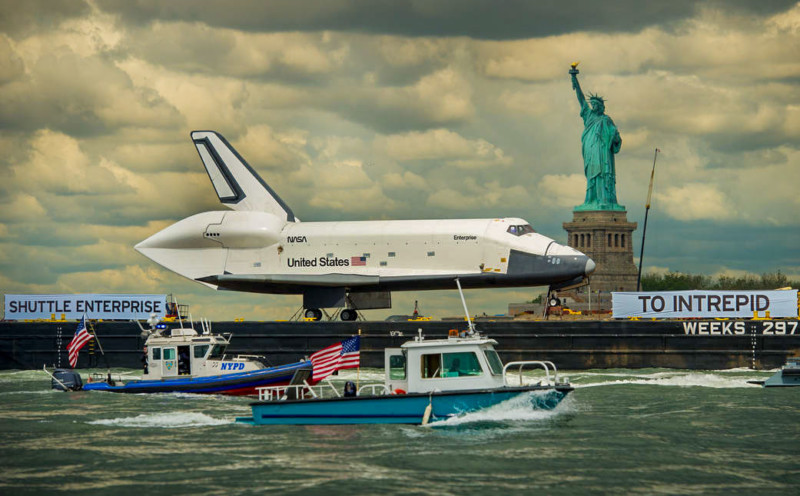 "I'm not the world's greatest photographer; there are a million photographers better than I am," Ingalls tells CNN. "I think the lesson is that it's about building trust. I've been afforded great trust among my NASA colleagues to do what I do. Which parlays into access."
---
Photos: Scenes from Across America as COVID-19 Restrictions Begin to Lift – NPR
Photographers with NPR member stations have been spreading out across the nation, documenting the relaxing of COVID restrictions. There are gatherings with family and friends, dining in restaurants, traveling, even returning to special places that are reopening.
---
Why Crowdfunding is a Great Way to Finance Photo Projects — Amateur Photographer
Kickstarter, the king of crowdfunding, is a for-profit company or a Public Benefit Corporation based in Brooklyn, New York. The company is popular amongst photographers with a stated mission to "help bring creative projects to life" on their about page.
Other crowdfunding platforms include Indiegogo, Patreon, GoFundMe, and ArtistShare, among many others.
Since their launch on April 28, 2009, the total amount pledged to Kickstarter projects is an astronomical $5.9 billion from over 19 million backers making 73 million pledges with 204,000 successfully funded projects.
Cameras, filters, camera bags, holsters, hand straps, lenses, scanners, and enlargers have all been crowdfunded. Photography books are among the most popular, revolutionizing the publishing industry.
Notable: 13,000 photography projects have been launched, successfully raising over $47 million, giving a success rate of 33%.
Checkout
This 'AI Camera Assistant' Has Raised Over $3.7 Million on Kickstarter
If You Backed Meyer Optik Görlitz on Kickstarter, Your Money is Gone
The X-tra Battery Kickstarter Campaign May Have Been a Scam
This Super-Fast, All-Access Camera Bag Raised $600,000+ on Kickstarter
Jared Polin is Crowdfunding a 256-Page Bernie Sanders Photo Book
'Vanishing Asia' is a Monumental 9,000 Image, 40-Year Photo Project
Wandrd Unveils the Roam Sling Along with A Patent-Pending Laptop Case
Disclaimer: Make sure you do your own research into any crowdfunding project you're considering backing. While we aim to only share legitimate and trustworthy campaigns, there's always a real chance that you can lose your money when backing any crowdfunded project.
---
How the George Floyd Uprising Was Framed for White Eyes – Mother Jones
Embed from Getty Images
"Front-page photography once again made the Black rebellion suitable for white liberal consumption."
---
Photography In the National Parks: Water, Water, Everywhere – National Parks Traveler
Water is there everywhere in the National Parks. There's water in its liquid form (ponds, hot springs, lakes, streams, rivers, oceans), water in its solid state (ice, glaciers, snow), and water in its gaseous state (mist, steam, clouds).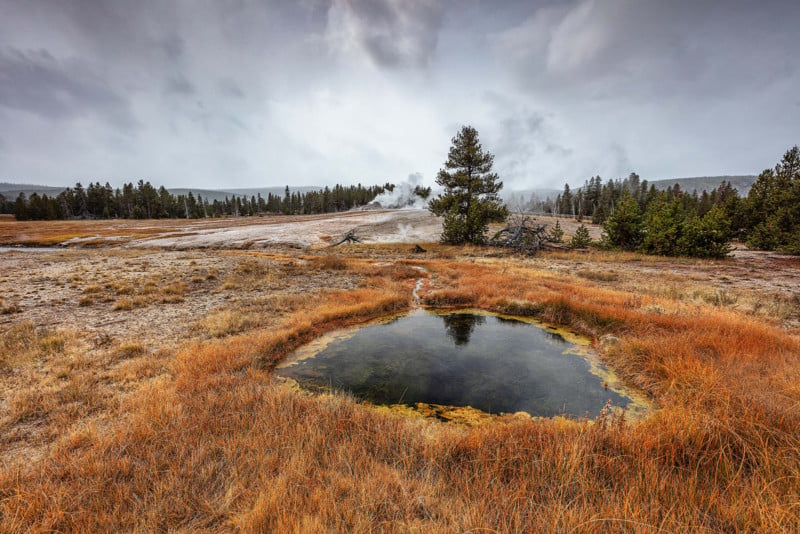 "My favorite shots, whether or not they are in a national park, are of moving water (for silky water pics) or mirror-smooth water (for reflection shots)," Rebecca Latson tells PetaPixel. "They both are great eye-catchers. Water is life, and I think it reminds people of that, not to mention water is excellent as both an accessory to a shot or the main attraction in a composition.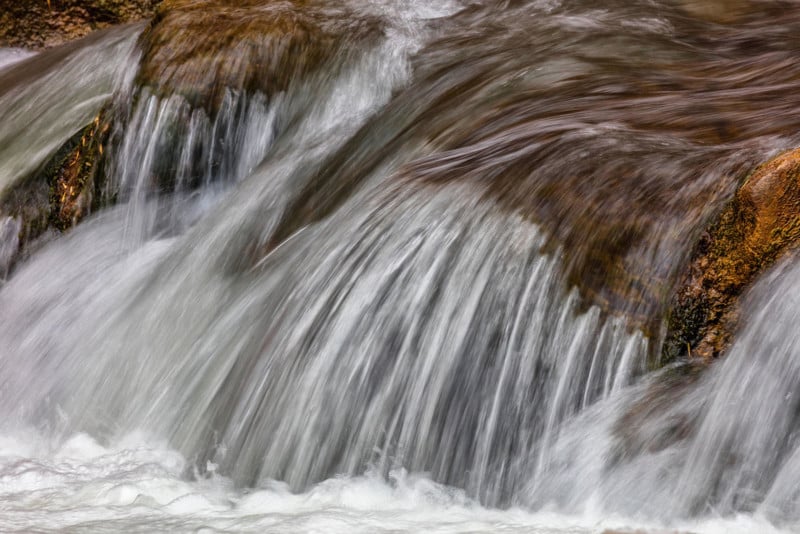 "These images were all taken prior to my gradual move over to Sony mirrorless. I sold off all my other camera gear but have kept a single Canon 5DSR and a few Canon lenses (it's a tried-and-true workhorse, and I like to have it just in case everything else fails). That said, I really do love the Sony cameras, and I even broke down (and broke my bank account) to purchase a Fujifilm GFX 100 mirrorless. I took it out when I spent the day at Mt. St. Helens National Volcanic Monument. It may be my favorite landscape camera."
---
The Optics of the Biden Presidency – Columbia Journalism Review
Michael Shaw, a publisher of the nonprofit visual-literacy and media-literacy site ReadingThePictures, raises some initial questions on how President Joe Biden "will marshal the power of imagery."
After Joe Biden won the presidency, his long history in the spotlight, and a demeanor that starkly opposes his predecessor, raised many questions about what types of visuals his presidency would produce. Would Biden be hampered by years of gaffes and quirky photo-ops? To what extent would health precautions under COVID-19 limit his visual impact? And, after Donald Trump's domination of the photo lens and the mediascape, how much and how well would Biden fill out a frame?
---
The Death of the Amateur Photograph – Emulsive
The Bombastic Proposal: the marriage of digital photography with social media has fundamentally altered the nature of the photograph for most Americans — to such an extent that this combination of technologies has resulted in the metaphorical death of the amateur photograph.
"In the ten years between 2010 and 2020, the amateur photograph was transformed from a tool of documentation and expression into a means for advancing one's value in "the personality market," says film director and motion designer Fred Sprinkle in the article above.
"About 15 years ago, the amateur photograph was for the most part separate from this personality market. Grandma might be impressed by a new photo of the grandkids, but that was about it. Times are different now. The amateur photograph has gone through a metamorphosis. It has become a tool, maybe the primary tool, for increasing our value in the personality market.
"Do any of us take truly amateur photos anymore? Has Instagram unwittingly destroyed the amateur photographer?
"Now almost everyone is a professional — not when it comes to craft, but when it comes to intent. Our photographs have become advertisements for our own personal brand."
---
What Is the Future of Photography at MoMA? — Aperture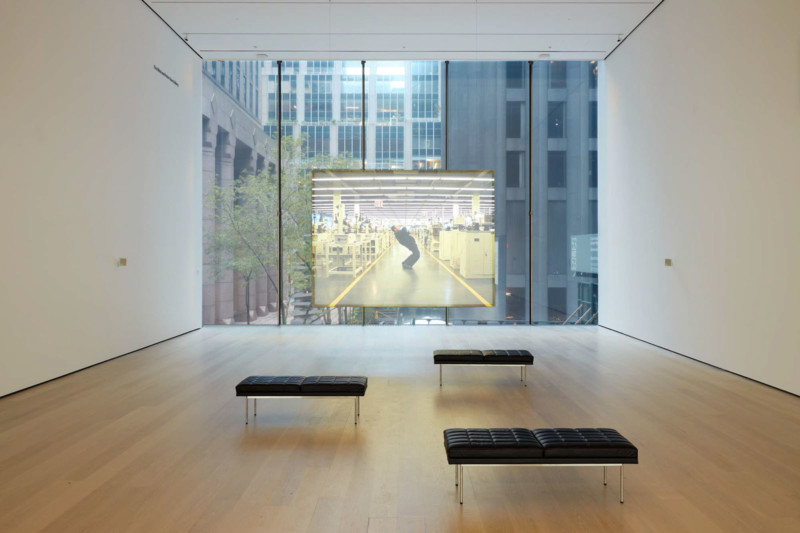 In February 2020, New York's Museum of Modern Art announced that French museum curator and art historian Clément Chéroux would assume the role of Chief Curator of Photography vacated by his compatriot Quentin Bajac two years earlier.
Chéroux considers himself to be a historian and not to forget the past but rather work with it.
"It's much more a question of unlearning, or maybe the right word, which you used previously, is deconstructing. (Of course, this a favorite word of French theory)," he tells Lesley A. Martin, the creative director of Aperture Foundation and publisher of The PhotoBook Review. "It's not about forgetting, as much as trying to deconstruct the canons of a history that has been written in a model that was clearly colonial and heteropatriarchal.
"So, it's all about trying to find ways to deconstruct that model. This is essential—a huge part of what we have to do in the coming years. We must change the filter, and we must be much more attentive to differences. That's the future at MoMA."
Photography is a vernacular medium, and I've never been able to think about photography exclusively as an art. — Clément Chéroux (from the interview above).
---
50 Important Historical Images That Might Change Your Perspective on Things (Part II) – Bored Panda
In the last twenty years, cell phones and social media, along with the internet, have permeated our lives with imagery. In the last century and before, photos were sparingly taken, and looking at these old images fills most of us with nostalgia and wonderment of a bygone time.
---
Here's How a 16-year-old Created This Viral Moon Photo – NewsBytes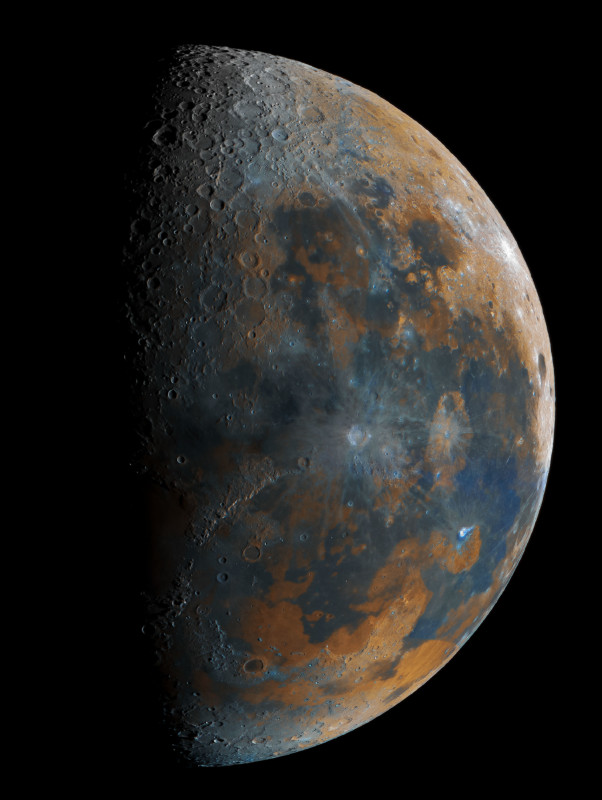 Prathamesh Jaju, a tenth grader from Pune, India, made waves on the internet when he processed 50,000 images over 40 hours to create a hi-resolution image of the moon.
The raw data occupied 100GB of space, and after post-processing, the files totaled 186GB. The final picture was 600MB.
"I wanted to shoot the last quarter moon phase since November, but I always had a reason not to," Prathamesh Jaju tells PetaPixel. "On May 3 around midnight, finally I went on my terrace, set up my telescope and I started shooting.
"This is my most detailed and clearest shot of the third quarter mineral moon. Around 38 panels at 1500 and 3000mm focal length with a 1.2-megapixel ZWO ASI120MC-S made this image almost 50 megapixels large. My laptop worked continuously for a day and a half processing this image."
---
How Does Image Stabilization Work? – MakeUseOf
Manufacturers use different phrases for image stabilization, but they all achieve the same result:
Canon: Image Stabilization (IS).
Nikon: Vibration Reduction (VR).
Tamron: Vibration Control (VC).
Sigma: Optical Stabilization (OS).
Sony: Optical Steady Shot (OSS).
Pentax: Shake Reduction (SR).
This article will explain the common forms of image stabilization—including how it works, what it's good for, and the downsides associated with different kinds.
---
He Almost Lost His Father To COVID. This Photographer Documented Every Minute — BuzzFeed
For Christian Rodriguez, a Dominican American photographer from New York, who grew up documenting his father and almost lost him to COVID, it solidified their bond.
---
Photo of the Week
Embed from Getty Images
TOPSHOT – A demonstrator falls as they are hit by water cannon during clashes with riot police amid ongoing protests against the government of Colombian President Ivan Duque in Bogota on June 12, 2021. – Dozens of people have been killed in protests that erupted around the country on April 28, initially against a tax hike that would have mostly affected the middle classes, but which have morphed into a major anti-government movement. (Photo by Juan BARRETO / AFP) (Photo by JUAN BARRETO/AFP via Getty Images)
---
Quiz of the Week
Which is the only mirrorless camera that has a physical voice memo record button to easily capture caption names/spellings in photojournalism or landmark or bird names or whatever you are shooting and connect it to a specific frame?
Answer: Canon R5. It can record memos of 30 seconds, or if you need more time, hold down the button again. The Sony a9 II will also do it, but there is no convenient physical button, and you must go through the menu.
Update on 6/28/21: We have since learned that various Fujifilm cameras including the Fujifilm X-T4 and GFX medium format cameras also have a physical button for voice memos. Thank you, Søren Dybmose, for pointing this out.
---
Why I Like This Photo – Jeff Lipsky
I like this photo because I had a great time making it!
This shoot was an assignment from ABC to shoot key art for The Jimmy Kimmel show. He and his sidekick Guillermo play well off each other, and it was easy to capture fun, spontaneous moments.
Shot with my Hasselblad H4, 50mm lens and Phase One IQ250 back. The lighting direction was to be snappy and vibrant. I achieved this look with a single Profoto bare head/reflector and 8a pack (just over the camera).
The background color was done in post to match the look of his show. We had very little time to shoot, so we had many setups and scenarios pre-lit, so there was no wasted time. The shot list was long, with at least 15 different scenarios. I love keeping my lighting simple so we can move fast and get spontaneous moments.
I've shot Jimmy several times before and have a great rapport with him. It's always amazing working with someone who's uninhibited and a pro. Guillermo is a lot shorter, so I had to put him on a full apple box to reach an appropriate height. We had many poses planned but the image selected was a spontaneous moment.
I just let subjects feed off each other and have fun. Once I saw this moment, I composed it as a vertical and horizontal with their eyes focused on different spots. I shot about 10 frames of this pose, cropping it in different ways, so the art director had a lot to work with.
Jeff Lipsky graduated from Boston University. He then spent a decade in the mountains of Telluride, Colorado, snowboarding in the winter and working as a fly-fishing guide in the summer. Lipsky loved the outdoors and his easygoing lifestyle but found his true talent lie in photography. He now lives in Venice Beach with his wife and three children and shoots for various clients, from Vogue and Outside magazine to Chase Bank and Oakley. Whether photographing celebrities, lifestyle or travel, Jeff shoots with a naturalistic approach. His images are never forced and are consistently warm and inviting.
---
Quote of the Week
Much like snowflakes, no two imaging[camera] sensors are alike.* — Jerone Andrews
*The hidden fingerprint inside your photos — BBC
"… due to imperfections in the manufacturing process of imaging sensors, the dimensions of each photosite differs ever so slightly…So, even if you used two cameras of the same make and model, there'd be subtle differences unique to each camera.
The different sensitivities of the photosites creates a type of imperceptible image watermark [which could be used by forensics to match a camera to a photo]. Although unintentional, it acts like a fingerprint, unique to your camera's sensor, which is imprinted onto every photo you take. Much like snowflakes, no two imaging sensors are alike."
---
To see an archive of past issues of Great Reads in Photography, click here.
---
We welcome comments as well as suggestions. As we cannot possibly cover each and every source, if you see something interesting in your reading or local newspaper anywhere in the world, kindly forward the link to us here. ALL messages will be personally acknowledged.
---
About the author: Phil Mistry is a photographer and teacher based in Atlanta, GA. He started one of the first digital camera classes in New York City at The International Center of Photography in the 90s. He was the director and teacher for Sony/Popular Photography magazine's Digital Days Workshops. You can reach him via email here.
---
Image credits: All photographs as credited and used with permission from the photographers or agencies.