Polaroid Collaborates with Keith Haring to Celebrate His Legacy
Polaroid has collaborated with the Keith Haring Foundation to feature a custom Polaroid Now camera and i-Type instant film that is decorated with Haring's signature motifs.
Haring, who was an American pop artist from New York city, is most well known for this chalk outlines of people, dogs, and other images on black advertising spaces. His work originally was found on New York City subways before he the gained public recognition that catapulted him to large-scale murals and commissions. Haring passed away in 1990, but not before establishing his foundation to preserve and exhibit his artwork, provide support to not-for-profit organizations that assist children, and act as a source of accurate information about his life and work.
The collaboration camera features a red face and black and white patterns across the back. From a performance perspective, it is a typical Polaroid Now that features an autofocus two-lens system (both a 94.96mm and 102.35mm lens), built-in double exposure capability, and a rechargeable 750mAh battery.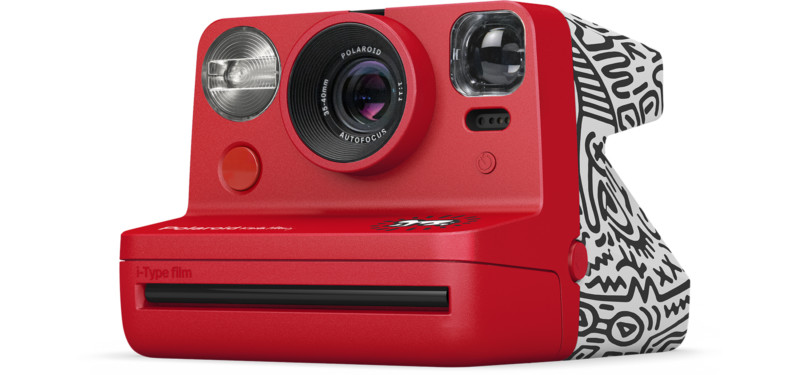 Polaroid says that its collaboration — the latest in a line of collaborations that have thus far featured Disney, Lacoste, Teva, and Fendi — is inspired by a "shared spirit of democratic creativity" and honors Haring's spirit by making his art accessible to everyone.
According to Gil Vazquez, the acting director of the Keith Haring Studio, Harin took a lot of Polaroid photos, and as a result the collaboration was one that made a lot of sense for the Foundation. The photos were shared by the Foundation as part of the announcement: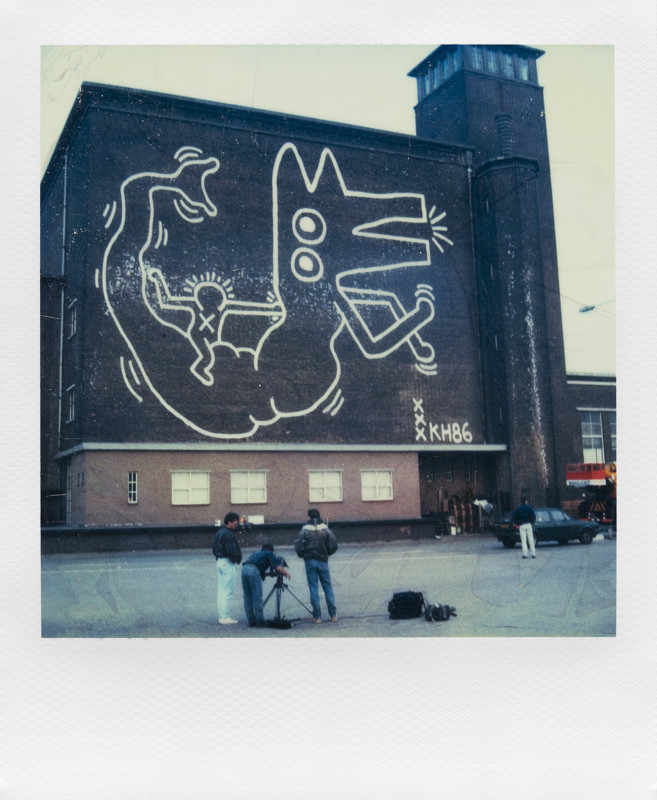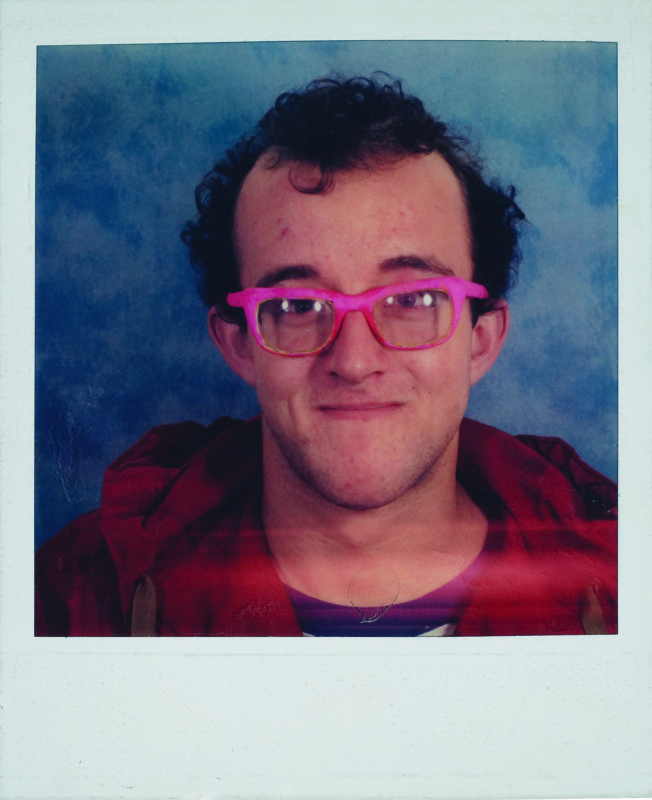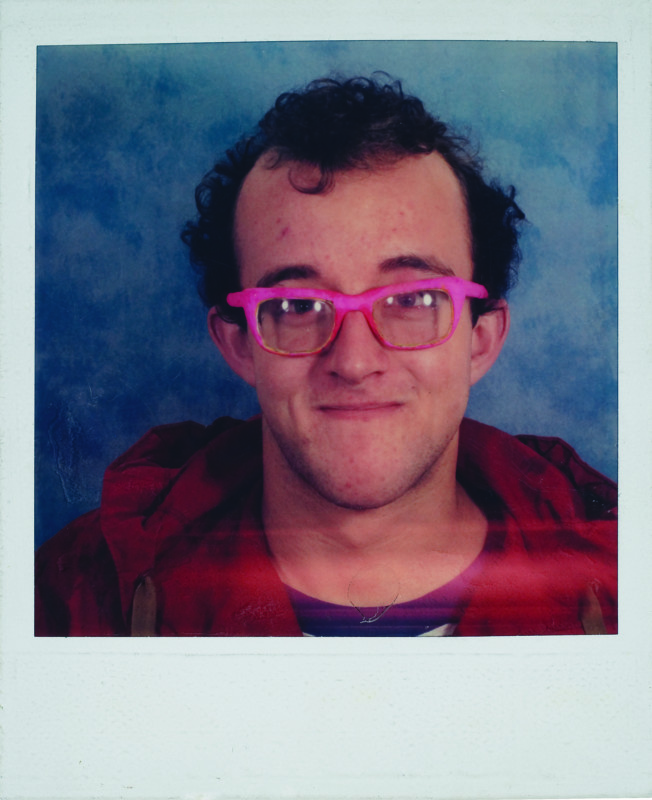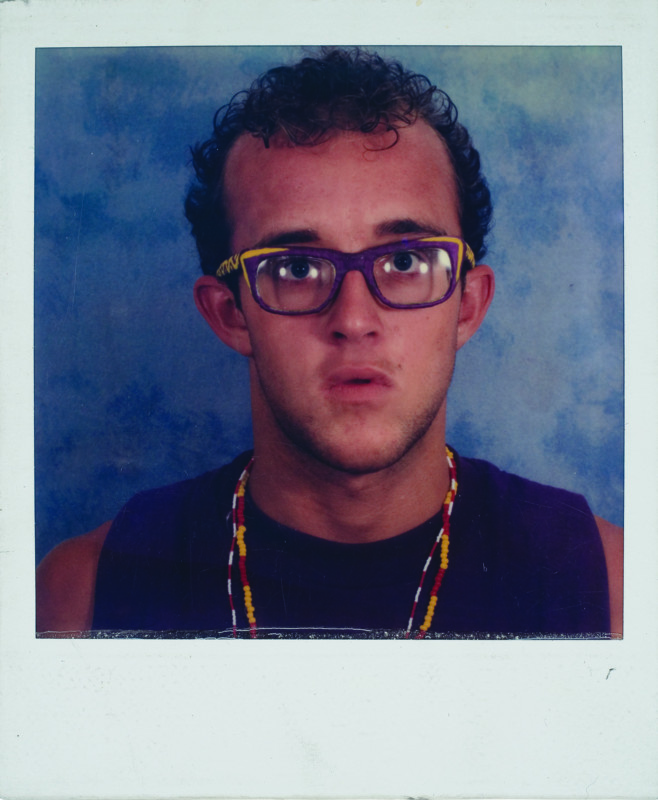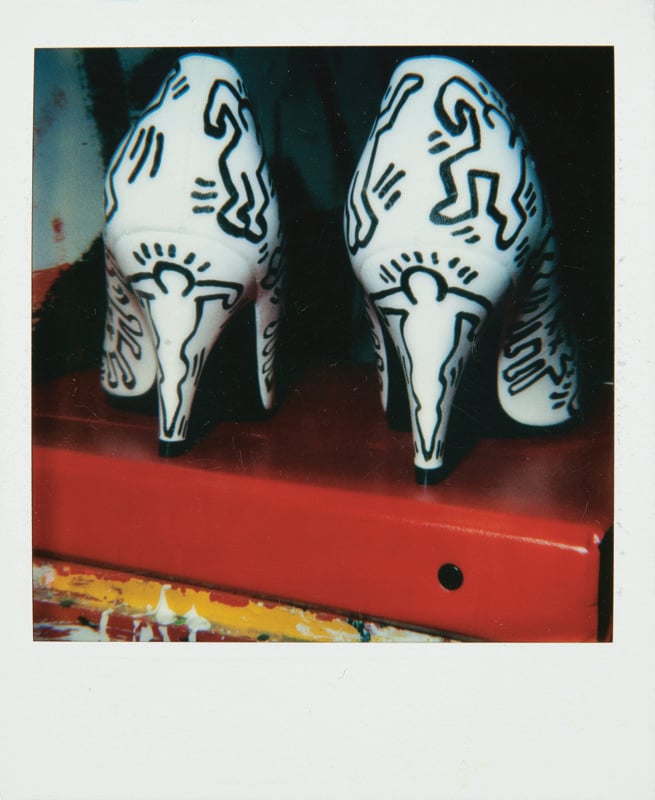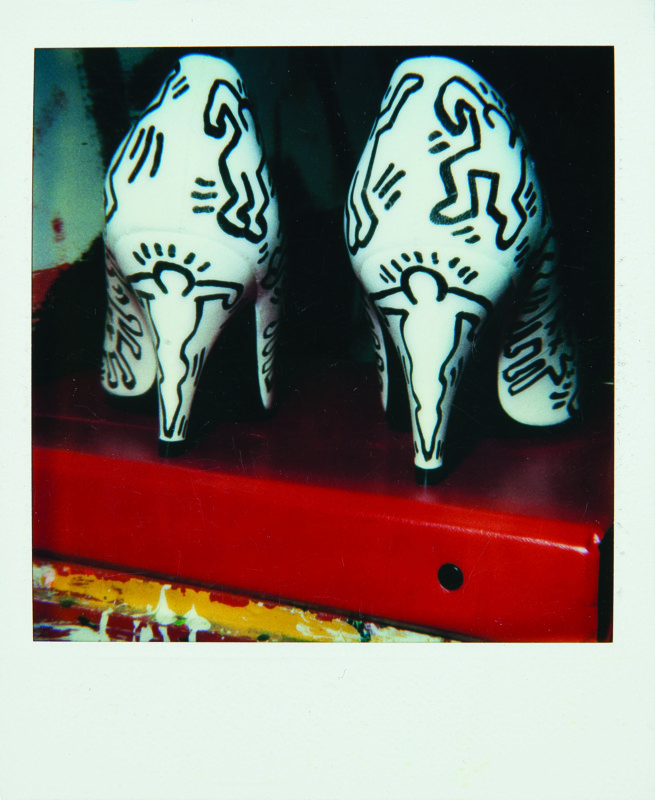 Polaroid says that the collaboration pays homage to Haring's analog work and "striking" art, and is designed to show that art is made to break rules.
"With bold red, black and white patterns, characteristic of Haring's art, the Polaroid x Keith Haring camera has been designed to spark inspiration at any turn," the company writes. "As Haring was often photographed on Polaroid film during his glory days, the collaboration between the two cultural forces portrays a natural partnership."
The accompanying Polaroid x Keith Haring instant analog i-Type film also features Haring's art and signature.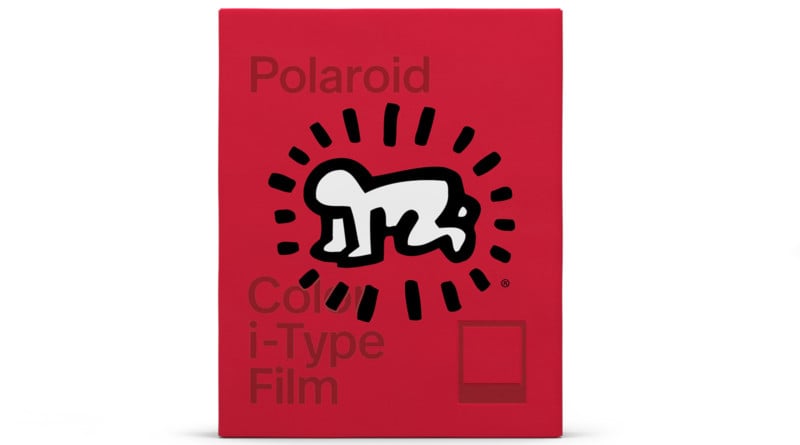 Below are three examples of how the film looks after it has captured an exposure: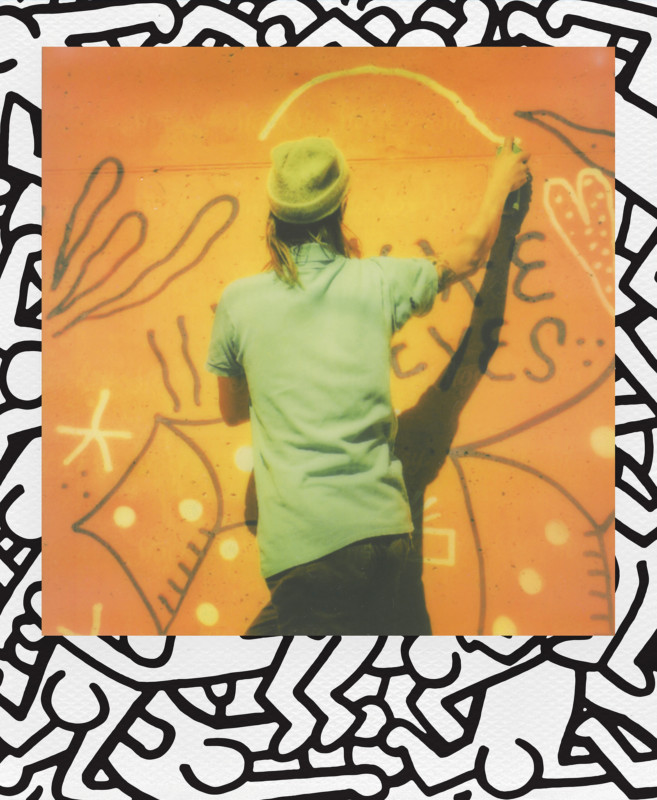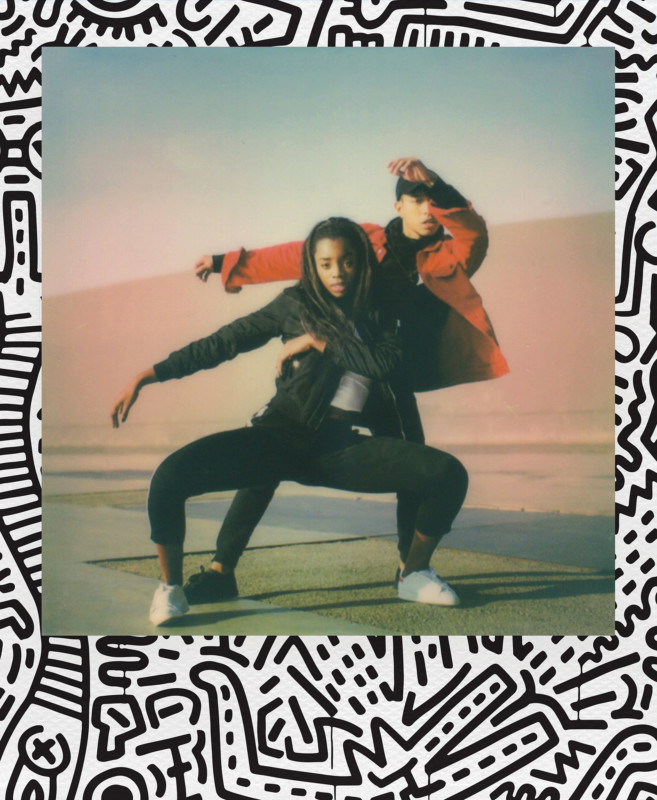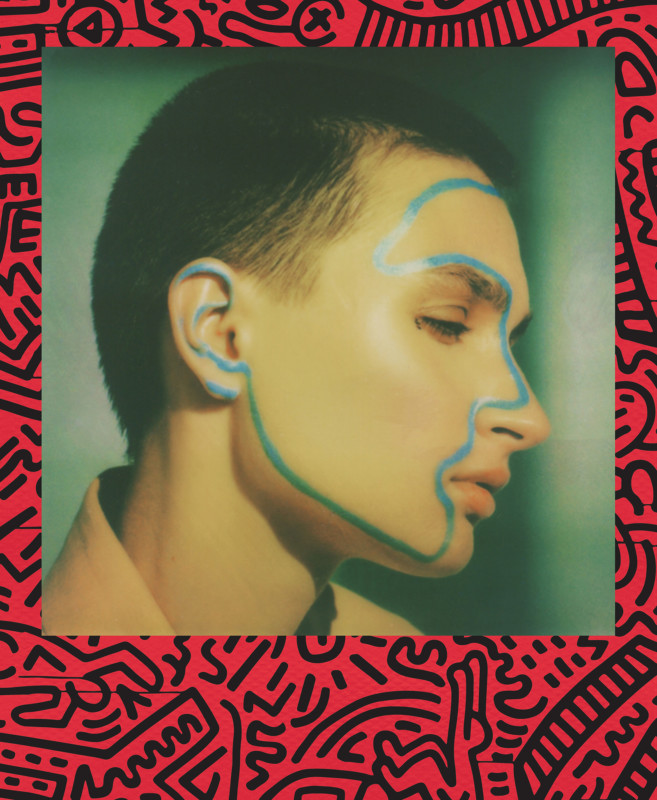 The Polaroid x Keith Haring collaboration camera and film can be purchased on Polaroid's website directly for $120 and $18, respectively. A "Keith Haring Edition Starter Set" which includes the camera and three extra packets of film is also available for $170.