Photographers to Follow on Instagram: June 4, 2021
Every day, the PetaPixel Instagram account shares excellent photography from our readers and those who inspire us. Here is a look at some of our recent favorite posts and the photographers behind the lens.
Our @PetaPixel Instagram page regularly shares all the great work that finds its way in front of our eyes. Want to see your photos shared on our account? First, you'll want to follow us. Then use the #petapixel hashtag in your posts to join our Instagram community of photographers. These steps let us easily find what to share.
Below, we recognize a selection of talented photographers who recently has their work featured on @PetaPixel. Keep posting your images with #petapixel and you could find yourself here next week.
---
Bob Cooley, or @bobcooley on Instagram, is a New York City-based photojournalist and commercial photographer that has a deep list of publications he's contributed to including LIFE Magazine, Forbes, The Economist, Sports Illustrated, The Associated Press, and more.
---
Harry Martin, found on Instagram as @harrymartinphotography, leads photo workshops at destinations around the world. "One that excites me more than any other for landscape photography is the Isle of Eigg, off the west coast of Scotland," he told PetaPixel. "A bamboozling array of geology and possible foreground options are matched by the world-class backdrop of the Isle of Rum."
---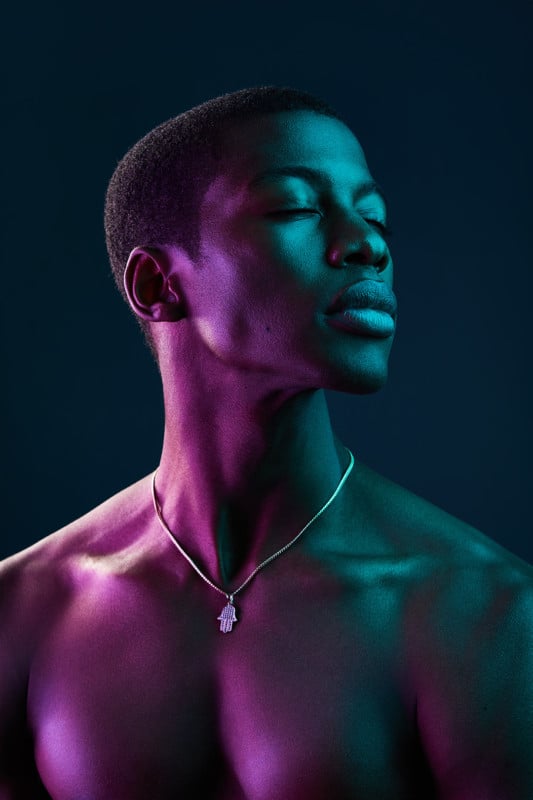 Yaw Asiedu, who can be found on Instagram as @yawasiedu_, is a model-turned-photographer who is currently based in New York. Asiedu said it was the creative process that interested him to get behind the camera. Now he works as a fashion and beauty photographer as well as a model and has collaborated with many top brands and magazines.
---
Jayna Ho, simply @jayna_ho on Instagram, creates impressionist and abstract images in-camera through use of slow shutter speeds and intentional camera movement. Ho is a self-taught photographer and is currently focusing work on botanical subjects.
---
Kyle Cooper is a staff photographer for the Colorado Rockies MLB team and goes by @kylecoopah on Instagram. The photo above, shot by Cooper and published here courtesy of the Colorado Rockies, was shot on a Canon EOS 1D X Mark II with a 400mm f/2.8 lens. "This was shot through a chain-link fence in our warning track suite at Coors Field," Cooper told PetaPixel. "I took the hood off to let the sun flare really do its thing."
---
Russell Shakespeare shows pride with his @russell_shakespeare_leica username on Instagram. The photo above was shot with the Leica M6 and Elmarit 28mm lens. "I was going through some old film the other day and came across this photo of my surfing buddy Jim and his dog Salty," Shakespeare said to PetaPixel through email. "We had been down the beach for a surf and this was on the way home."
To capture the moment, Shakespeare had been preparing for 25 years. At least that's how long he said he's always had a camera on him. "I use digital for most of my professional work but still have a very strong connection with film for my personal work," he added. Shakespeare specializes in magazine portraiture and documentary photography and is a Leica Ambassador for the M10-R.
---
Tony Santos, or @tonysantosphotography on Instagram, is a landscape photographer based in Madeira, Portugal. Santos shot this image in Ribeira da Janel with a Sony a7 II and Laowa 12mm lens along with the K&F Concept PRO ND8 filter and K&F Concept TC2335 tripod.
---
Hallie Daly, found on Instagram as @dalywildlife, is a bird photographer and works as a wildlife conservation biologist on the Hawaiian island of Kaua'i. She employs the use of a Nikon D850 and Nikkor 200-500mm f/5.6 ED VR for her striking and intimate images of wildlife. For this photo, the baby Laysan Albatross was in a patch of sunlight amongst the shade and Daly seized the opportunity for a low-key image to be created.
---
Be sure to follow us on Instagram to see more work from photographers like you and tag photos with #petapixel for them to be considered for a feature.
---
Image credits: All photographs used with the permission of their respective photographers.