Zenfolio Launches New Website System and a Client Management Suite
Photography portfolio builder Zenfolio has launched "BookMe", an all-encompassing client management suite to automate payments and bookings which joins the company's new Portfolio offering that makes building a modern website easier.
Zenfolio has been the website builder of choice for many photographers as its products are focused on enhancing photography portfolio showcase, image and print sales, and more, all in one place.
The company has announced the launch of its latest product, "BookMe," a customizable client system that gives seamless integration of automated business tools, alongside the recent release of a new website builder system, "Portfolio" and "PortfolioPlus."
Portfolio, which the company started rolling out last month, comes as a new direction for Zenfolio. It's a wholly redesigned platform that is built on a brand new, separate codebase than what the company has been using for years. Jumping to a new codebase usually means leaving behind the old stuff, and while that's true here, Zenfolio tells PetaPixel it intends to provide ongoing support for the Classic products that the majority of its users subscribe to.
The new distinction takes the Classic system and separates it into newly-named Pro and Advanced plans, and targets the two towards studios and advanced professional photographers who require a higher degree of customization, such as in the shape of HTML custom code, and have larger demands for sales.
The new Portfolio and PortfolioPlus platform plans, on the other hand, are currently targeted towards part-time and professional photographers with a focus on ease of use while still retaining a degree of customization as well as certain new features, such as social integration and facial filter and image search for shareable galleries. Over time, Zenfolio will bolster the options available in the Portfolio plans to make them comparable or even more advanced than what is offered in the Classic system.
Zenfolio explains that current users subscribed to Classic products don't need to change their workflow, projects, or the current website because the support will continue unless they choose to subscribe to a new plan that suits their business better, especially as Portfolio and PortfolioPlus tiers are expected to have more features and add-ons rolled out every two weeks, with additional plans, too.
Circling back, the new BookMe client management system is available to both Classic and Portfolio users and brings booking and payment solutions for photographers to automate client bookings all in one platform. These features can also be seamlessly integrated within the Zenfolio website so clients can book instantly without leaving the photographer's page.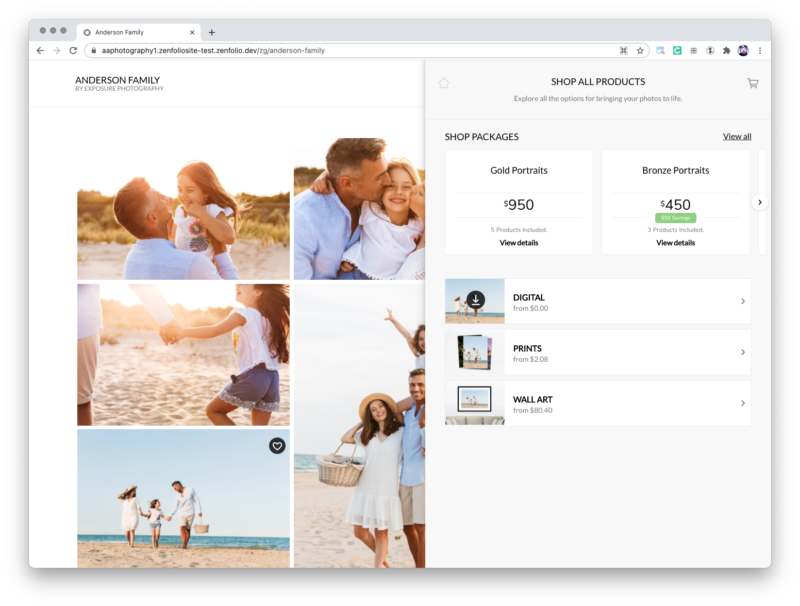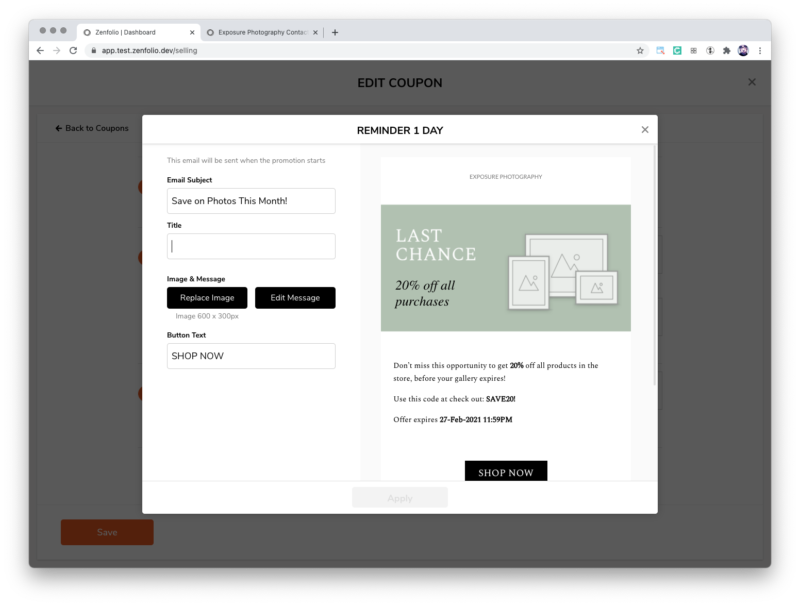 BookMe introduces client booking management as well as Google calendar syncing to show business owners' availability in real-time, including a set buffer time in between client meetings and shoots to ensure photographers are able to arrive on time, and a specification of the number of shoots available per day for better time management.
It also features personalized shoot packages with custom pricing, mini-sessions which can be booked in with as few as five-minute increments to maximize time and profit, and multiple photoshoot location that clients can pick from.
For business banking and accounting, it offers to collect prepayments and payments using smart invoicing features and a secure online platform. It also features offline payment collection.
BookMe has been launched today and a detailed breakdown of each pricing plan can be found on Zenfolio's website, where users can compare which plan suits their business needs best.