Panasonic Announces Development of GH6, Will Launch By End of Year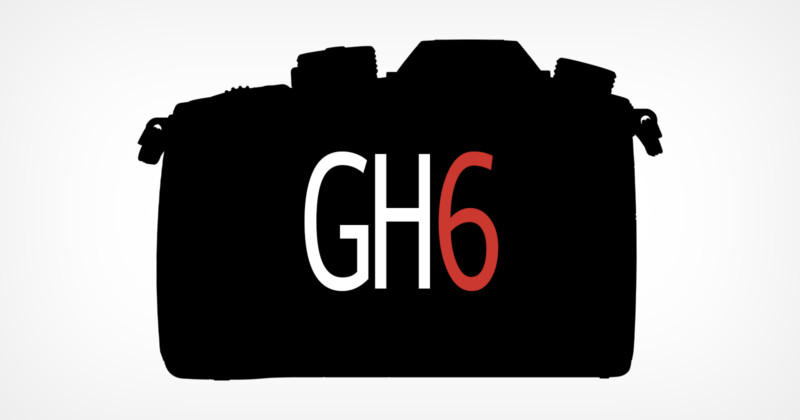 Panasonic has announced that in addition to the GH5M2, the company is reaffirming its commitment to Micro Four Thirds (M43) by announcing that it is developing its new flagship GH6 M43 camera that features a brand new sensor that will launch before the end of 2021.
Panasonic's next flagship of the Lumix G series will be the GH6, which will continue the legacy of mobility and professional-level video performance. Panasonic says that it will use a brand new high-speed M43 sensor and new Venus Engine image processor to "realize next-generation video expression."
The camera will be able to capture 4:2:2 10-bit DCI 4K footage at up to 60 frames per second and do so for an unlimited amount of time when used under "certified operating temperatures." It will also be able to shoot 10-bit 4K 120 frames per second High Frame Rate (HFR) and Variable Frame Rate (VFR) video. Moreover, the GH6 records 10-bit 5.7K 60p video by taking full advantage of the newly developed Micro Four Thirds sensor.
"Accommodating a variety of recording modes and shooting assist functions, the GH6 enables photo/video hybrid-use for various purposes including films, music videos, documentaries, and short clips for social media to meet the creators' needs," the company says.
The GH6 will retail for approximately $2,500 and will be available before the end of 2021.
In addition to the new camera, Panasonic also announced that it will also release a new Leica DG 25-50mm f/1.7 lens.
It covers from 10mm to 50mm (35mm camera equivalent: 20-100mm) together with the Leica DG Vario-Summilux 10-25mm f/1.7 ASPH. which is currently available and has been met with high acclaim. These two lenses have a common aperture, high descriptive performance, shape, and operability so that it is easy to make the creator's own unique image product using these two lenses with minimal workflow.
The company did not specify when to expect the lens nor what its anticipated pricing would be.
Panasonic chose to announce the GH5M2 and the development of the GH6 at the same time for a couple of reasons. First, it wanted to be abundantly clear that as a company, it was wholly behind M43. A company representative even went so far as to say that for Panasonic, 2021 is focused on M43. The representative said that there are certain things that the company can do that are not feasible with full-frame, and to reach specific metrics on price and performance, Panasonic will continue to leverage M43.
Secondly, the company did not want people who choose to buy a GH5M2 to be frustrated down the road if the company were to wait to announce the GH6. The company believes that by being transparent about what it is doing now and what it is planning to do by the end of the year, there will be enough customers interested in both systems to warrant the production of each.