Panasonic Unveils GH5 Mark II: Upgraded System, Streaming Made Easy
Panasonic has announced the Lumix GH5M2, an upgraded version of the camera that was originally launched in 2017. The camera has several notable improvements on both the hardware and software side and features a new system that makes using it as a webcam remarkably simple.
Panasonic is billing the GH5M2 as an "evolution" of the GH5, which is able to achieve better recording options that weren't possible to add to the original GH5 through firmware updates along.
"We've fundamentally run out of firmware updates that we can do that would be meaningful for the GH5," a Panasonic representative said. "So to offer a sub-$2,000 camera that is more attainable we quickly realized we would have to refresh the GH5."
This "refresh" comes with notable improvements over the original and will retail for $300 less than the GH5 did when it launched: $1,700.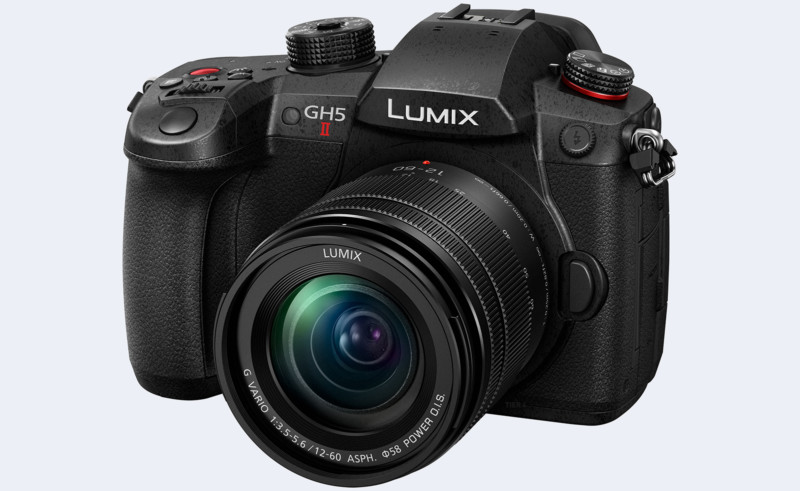 The company also updated the 20.3-megapixel Micro Four Thirds sensor with a new anti-reflective (AR) coating to improve the way the processor capture details (Panasonic claims it minimizes ghosting and flaring even through backlighting) while also updating the image processor to the latest Venus Engine and improved the in-body image stabilization to equal that of the G9 — 6.5 stops of stabilization, up from 5-stops — which is what it considers to be the best available in its line. Finally, Panasonic also added its most recent autofocus technologies which allow it to not only track faces and eyes, but also heads, bodies, and animals.
The GH5M2 is capable of unlimited video recording in various settings and can now record in both Cinema 4K (C4K) and standard 4K at 60 frames per second (fps) at 4:2:0 10-bit internally as well as produce a simultaneous output of 4:2:2 10-bit over HDMI during such a recording.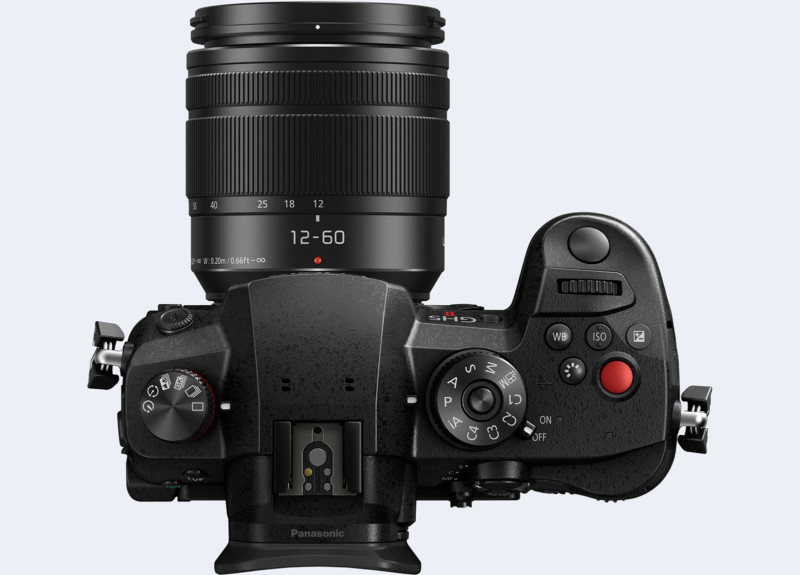 Panasonic has also added variable frame rate recording (VFR) in C4K/4K at 60fps, Anamorphic at 50fps and FHD at 180fps.
V-Log, which used to be a $100 upgrade, is now included in the GH5M2. Additionally, the GH5M2 has two types of Cinelike gamma presets in the Photo Style. The Cinelike D2 gives priority to dynamic range and the Cinelike V2 prioritizes contrast. MonochromeS and L.ClassicNeo have also been added and all these modes can be used for Anamorphic video recording.
The GH5M2 uses a different color science than the GH5, and therefore the Cinelike profiles match the S-series cameras which gives a more seamless workflow between pro-level cameras and these consumer bodies.
On the hardware side, the GH5M2 features a higher-resolution 1.84 million dot EVF rear vari-angle LCD has a higher luminosity than the original GH5 and therefore Panasonic says that it has superior color reproduction and will perform better outdoors. The electronic viewfinder has also been enhanced to support up to 120Hz. The camera can also be driven with USB power, another upgrade over the original.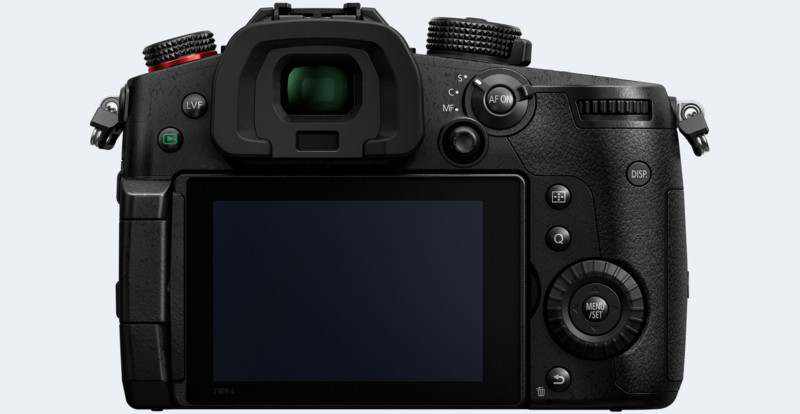 While these changes are nice, the GH5M2's main party trick comes in the form of live streaming support — what it can do is a first for any interchangeable lens camera. In addition to wired live streaming, the GH5M2 is capable of wireless live streaming using only the Lumix Sync App for smartphones as a connection point. The camera can connect to a smartphone which can then connect to a chosen stream source like YouTube or Twitch, and the smartphone then acts as the link between the two devices, effectively eliminating the need to use a computer or capture card.
High-quality live streaming is possible with minimum equipment– only the camera and a smartphone are required and can perform in either an outdoor or indoor environment. Complying with H.264 in RTMP/RTMPS protocol, maximum FHD/60p 16Mbps is supported. For wired live streaming, Panasonic's dedicated software program, LUMIX Webcam Software, is available to download. A forthcoming firmware update will also allow the GH5M2 to support wired IP streaming (RTP/RTSP).
Panasonic has also announced that forthcoming firmware updates — to be released on June 8, 2021 — will add additional functionality to the camera, such as live view composite capability, USB tethering to compatible smartphones for hard-wired streaming distribution and a more stable connection, and RTP/RTSP wired IP streaming which will allow for high-quality image and sound streaming over a connection to a PC via a wired LAN.
The company will also be releasing an update that targets select Lumix G and Leica DG lenses to allow for linear or non-linear focusing when those lenses are used with the GH5M2.
Non-Linear: Focus is shifted with variable amount according to the rotation speed of the focus ring.
Linear: Focus is shifted with a designated amount according to the rotational quantum of the focus ring. Sensitivity (amount of focus shift per rotational quantum) can be selected from 90 to 360 degrees by 30-degree to enable intended focus operation.
The LUMIX GH5M2 will be available for $1700 for the body only and $2300 with the 12-60mm lens kit. Additionally, Panasonic says that if the camera is pre-ordered between May 25th and July 5th, 2021, it will include Lumix Pro Service Platinum membership for the camera for free for a year, a $199 value.