Format Adds Prints Marketplace with Automatic Fulfillment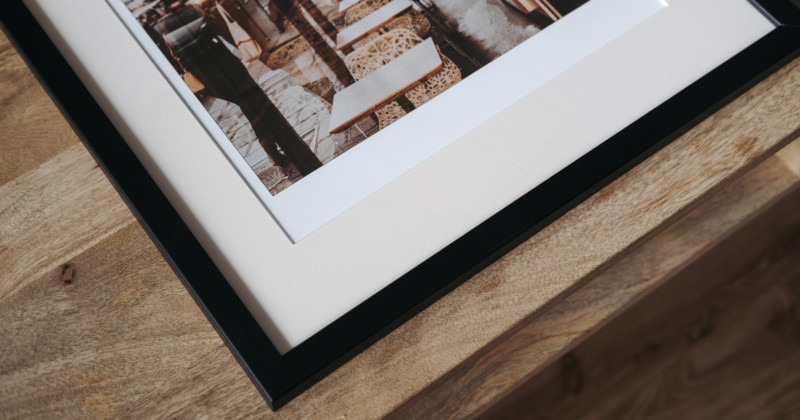 The website building platform Format has launched its own Prints Marketplace, enabling artists to sell their work worldwide with automatic fulfillment.
This past year Format has been steadily developing additional features in an effort to help creatives do everything in one place. In March, the company announced Workflow, a new addition that allows photographers to create branded client galleries, send file transfers of up to 10GB, manage contacts and project notes, and — most recently — add digital client contracts.
All of these project and client tools bear similarities to other customer relationship management (CRM) products, either integrated into the website builders or as stand-alone software, which has become popular among professionals who want to simplify and automate their workflow.
However, one of the most recent major updates Format has released is its Format Prints Marketplace, which allows photographers to sell their work with automatic fulfillment and shipping provided by Format. While the company has not appeared to have publicized the launch, this marketplace is publicly available and anyone can access it to browse photographs from different photographers across the world, with shipping available to over 170 countries.
Format did not immediately respond to the request for comment.
In its introduction to the feature for current users, the company explains that it handles all aspects involved in the sale, from marketing to printing, and shipping, similar to RedBubble, Zazzle, and other print-on-demand online marketplaces.
Format additionally notes that it has "curated the best work" from its members and while it currently doesn't have an option to search or browse through the available products using categories or any other filters, it instead allows users to click through different product types — such as metal prints — which then generates a collection of available listings. If a buyer is interested to see more listings from a particular photographer, they can also click on their profile to see more.
Users can upload high-resolution images that they want to sell and can choose which products they want their photographs to be available on. Currently, the marketplace offers a variety of paper and metal prints, different styles of canvas prints, as well as sweatshirts, t-shirts, and hoodies.
Photographers who sell their products can choose a percentage of markup they want to add which will be reflected in the final price that the customer sees. Payouts from sales are made using Stripe or PayPal, with Format recommending to enable both.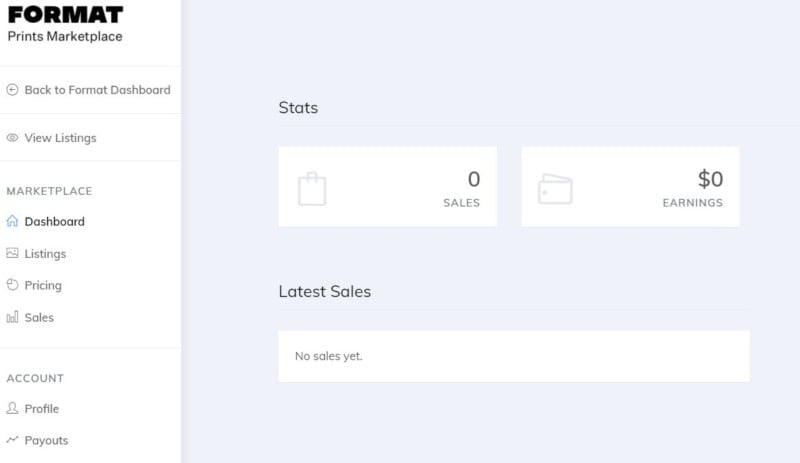 In the dashboard, users can edit their profile, see added listings and which products they have enabled, the markup they have chosen, including price rounding options, and the information about the sales made. The Prints Marketplace can be accessed by Format users from the dashboard of their website editor.
---
Image credits: Header photo by Anete Lusina.