Leica SL2-S Update Improves Autofocus, Adds Video Features
Leica has announced a firmware update for the Leica SL2-S, which sees a number of new features and enhancements including more video record options, a waveform monitor, LUT support, and improved autofocus performance in both photo and video.
The full-frame mirrorless Leica SL2-S, released in late 2020, was the first Leica camera to feature a backside-illuminated sensor (BSI), making it a camera built for speed and high-quality video capture.
In the newly announced firmware update 2.0, the camera will utilize a new autofocus algorithm that, as the company claims, significantly improves focus tracking along with the camera's eye, face, head, and body detection.
Additionally, an Image Overlay function (selectable in the camera menu) allows the camera position to be aligned on the basis of a previously recorded image, which is displayed as a transparent overlay in the EVF or on the LCD. Composing images in extremely low light will also be made easier by the firmware update's new Enhanced Live View feature.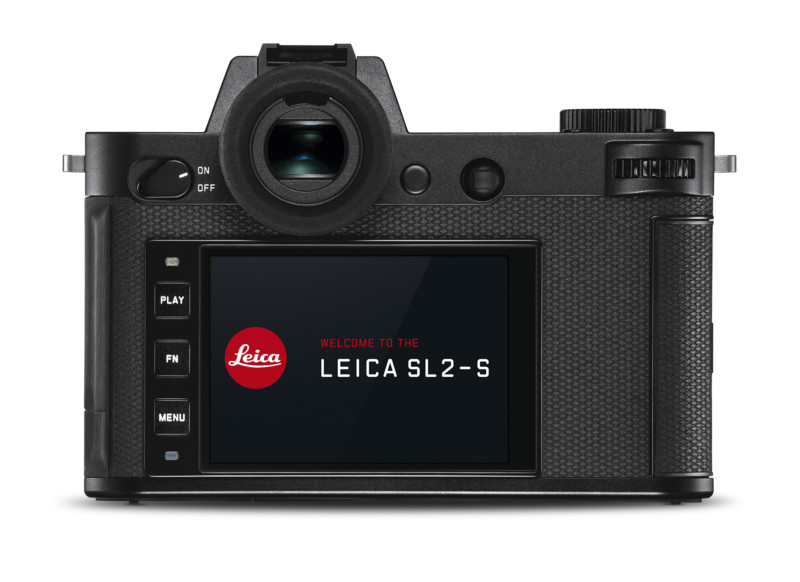 Leica emphasizes that this update is noteworthy in particular when it comes to video capture. Currently, the camera is able to capture 4K 30p/25p 4:2:2 10-bit (internal and external) videos, but with the update, SL2-S will be able to also capture 10-bit recordings in the High-Efficiency Video Coding (HEVC) video compression standard (h.265) at 4:2:0 and frames rates of up to 59.94p.
There will also be the option to record Long GOP 150Mbps footage onto an SD card (as opposed to the previous 400Mbps 10bit 4:2:2). Leica is additionally adding a new focusing feature to video capture called automatic Follow Focus which allows the camera user to define a maximum of three focus points for automatic focus shift during video recording.
Users can also upload individual Look Up Tables (LUTs) to be used to creatively modify the colors of the footage to the camera via an SD card. This is especially handy for videographers who shoot in Log.
The SL2-S will now offer the option to display a waveform monitor as well; this helps to evaluate the exposure. In addition, a color bar with an audio signal will be available as a reference for correct color grading and sound editing in post-production.
Another helpful feature introduced in the update is the Segmented Video function, which allows users to record footage in one-minute long sub-sequences that are then stored as individual files. This new addition is aimed at minimizing the risk of data loss if camera power fails during recording.
You can download the new Leica SL2-S firmware update version 2.0 here.